Ten Wizards Having a Worse Day Than You
Today is National Have a Bad Day Day. What is that, you ask? To put it as simply as possible, it's a day where you no longer have to suffer alone. Everyone has bad days, but on this day you can proclaim a cheery and bright, "Have a Bad Day!" to everyone you meet. It somehow makes the bad more tolerable by taking back some of the power. Solidarity and all that jazz. In honor of this odd little holiday, here are ten wizards who probably need it more than anyone else.
Barty Crouch, Sr.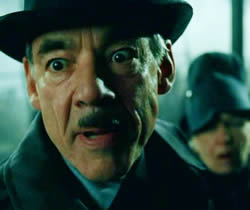 As if being the father of a Death Eater weren't bad enough, Barty, Sr. also met his end at the hands of the son he'd publicly disowned, imprisoned, and secretly broke out of jail years later by switching him with the love of his life. Talk about dysfunctional.
Cormac McLaggen
He might have been a pompous windbag, but did he really deserve the Confundus Charm? I mean, imagine being actually quite good at Quidditch, but it doesn't matter because some witch with a crush on your competition threw mad jinxing skills at you at the pivotal moment. Low blow, bro.
Hagrid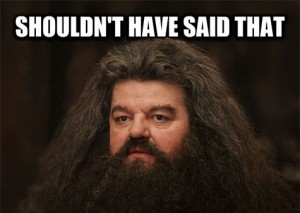 Poor Haggy. Always treated like a second-class citizen, regardless of HIS absolute brilliance. I think I'd have found more pleasure in the company of creatures, too, if I'd been everyone's scapegoat. Not to mention being expelled from Hogwarts, having my wand broken, losing multiple pet beasties because of others' ignorance, and  being interrogated by the world's craziest bigot. He really deserves a vacation.
Colin Creevey
The kid just wanted a couple of snaps for posterity. I mean, I know he was annoying at times, but did he really deserve any of that? First he gets petrified by a HUUUUGE snake, and then what do you go and do, Jo? You kill him off! That's what! *Breaths* Poor little guy, never stood a chance.
Rodolphus Lestrange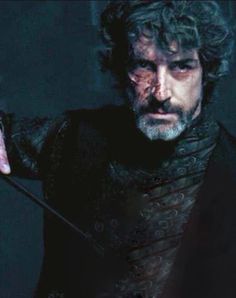 Let's face it, Ol' Rudy might have been in the inner circle of evil, but at what cost? His wifey being completely moon-eyes for the Dark Lord could not have been great for his self-esteem. Makes us all wonder if he felt a tiny twinge of happiness when she blew up, don't ya think? Hmmmmmm.
Katie Bell
You know, diamonds may be a girl's best friend, but it would appear that opals are frenemies. Even a formidable, upstanding girl like Katie was no match for a deceitful scheme that ended in her doing the creepiest and most traumatizing (to me!) scene since the Exorcist.
Aberforth Dumbledore
The forgotten brother. Abandoned in so many ways, by so many people. I think Aberforth's situation goes beyond having just one bad day, and it's no wonder he became the shut-in he was.  The less people you have to deal with, the less drama and heartache you suffer. I am not sure goats would be considered better company, but hey… you don't judge, I won't judge.
Bathilda Bagshot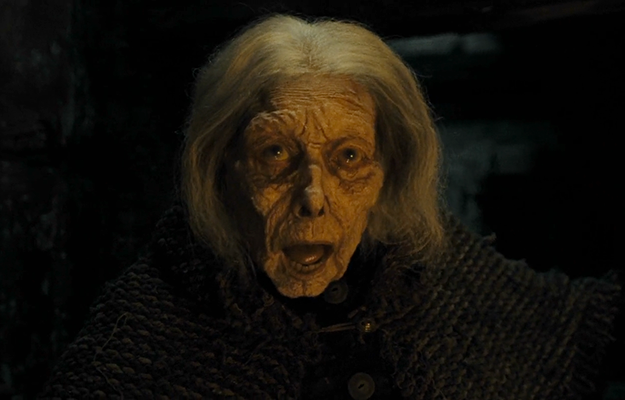 A snake was inside her. A. SNAKE. WAS. IN. SIDE. HER! This poor old witch became nothing more than a warm winter coat for Nagini, who was waiting to catch Potter in a trap, leading to the second most disturbing scene in any Potter film. Seriously, it was like Ron and the slugs times 1,000,000! Only more nightmares. Thanks, Jo.
Xenophilius Lovegood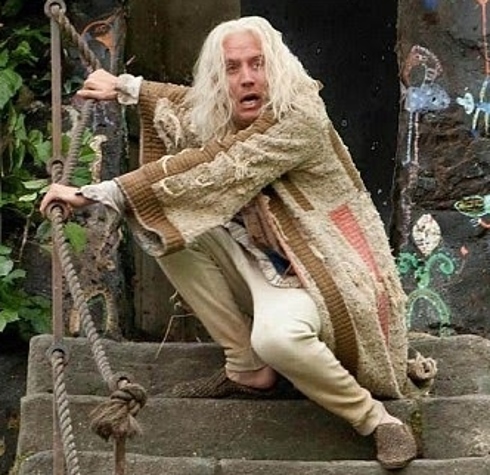 The free spirits of the world just never seem to catch a break. He is one of Harry's biggest supporters, and I can't imagine how horrible it must have been for this gentle soul to not only have his only daughter taken from him but also be forced to betray the boy he had so much respect for. Set up Harry Potter, or lose sweet little Luna? That was absolutely a lose-lose situation.
Lavender Brown
Lavender just wanted to be loved by her Won-Won. I mean, sure, it tread dangerously close to Fatal Attraction proportions, but you have to have some sympathy for her. It's not easy to see the boy you love be so obviously in love with another girl. Maybe she and Cormac McLaggen should have started a "spurned by Hermione Granger" club.


Who else seemed to have the worst days ever? Tell us in the comments below!