UPDATED: "Fantastic Beasts" Blu-ray and DVD Available for Pre-order on Amazon
UPDATE Dec. 23: The Fantastic Beasts 4K Blu-ray now has a release date of April 11, 2017.
——————
If you can't wait to get your hands on a Blu-ray or DVD copy of Fantastic Beasts and Where to Find Them, then get ready: Amazon has the movie already available for pre-order!
The Blu-ray edition is available for $24.99, while the DVD is $17.99. Additionally, 3D and 4K versions are available for $29.99 each, and the movie can be pre-ordered on Amazon Video for $19.99.
And if you really want to treat yourself, this Amazon exclusive version of the Blu-ray comes with a Niffler figurine, holding his stolen coins and change purse, for $99.99.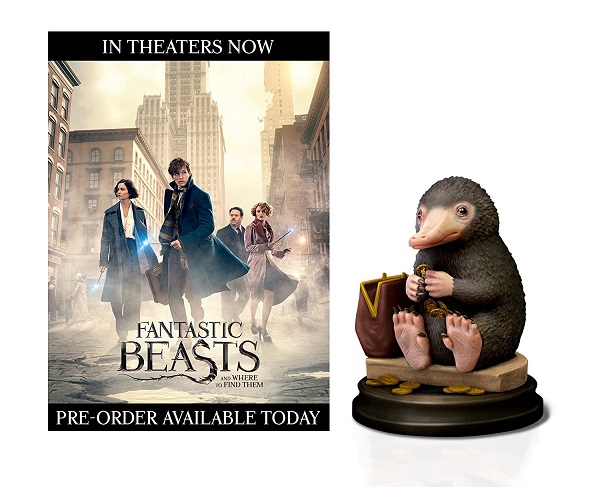 The Blu-ray and DVD do not have an official release date yet, but the date is estimated according to industry trends for March 2017.
Read all the latest Fantastic Beasts news here.
Will you be pre-ordering the Fantastic Beasts and Where to Find Them Blu-ray or DVD, or will you wait until after they come out?