MuggleNet's Christmas Crossovers: Elf
Christmas is just around the corner and the festive films are everywhere. One of my favorite movies is Elf, and while I was watching, I couldn't help but find some similar traits between the characters in Elf and those in Harry Potter. Here are the roles that Harry Potter characters would play in Elf.
Harry Potter as Buddy
Both Harry and Buddy start their respective stories in new and unfamiliar worlds, Buddy in the human New York and Harry with the wizarding world. They start off as outsiders but are soon accepted and go on to thrive in their new environment. In addition, they are instrumental in saving something important: Harry saves the wizarding community from Voldemort, and Buddy saves Christmas
Severus Snape as Walter Hobbs
Both characters were more than they initially seemed. Despite Snape's bullying, he did his best to help Harry against Voldemort. Walter went from the naughty list to helping Buddy and Santa save Christmas.
Ron Weasley as Michael Hobbs
Ron and Michael are the first characters to accept and befriend Harry and Buddy. Together, they went through several adventures. Buddy and Michael teamed up against a bunch of bullies in a snowball fight, and Harry and Ron (with help from Hermione) fought Voldemort several times.
Molly Weasley as Emily Hobbs
Both women are caring and loving. Molly cared for her seven children and looked after Harry when he had no other parental figure in his life. Just like Molly, Emily took in and supported Buddy when he had nowhere else to go.
Albus Dumbledore as Santa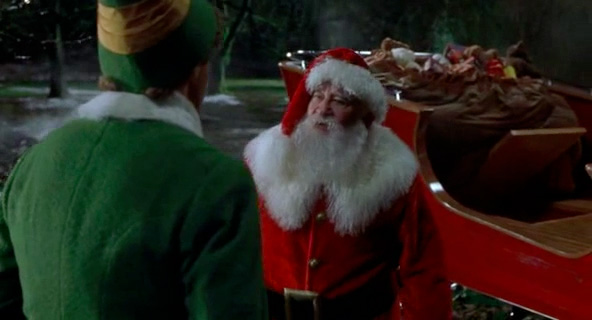 Besides the physical resemblance between the two men, they both serve as mentors to the protagonists. Dumbledore assisted Harry in his mission to defeat Voldemort while Santa advised Buddy on how to live in the human world.
Minerva McGonagall as Papa Elf
Just like Molly and Emily, McGonagall and Papa Elf also watch out for the protagonists. Papa Elf took Buddy in after he got out of the orphanage, and McGonagall looked out for Harry during his time in Hogwarts.
Do you agree with this list? Are there any other characters you would cast? Let us know if the comments!