Role Call: "Potter" Stars Shoot All Over the Galaxy!
In this week's MuggleNet Casting News, we travel between worlds to find new roles and projects for our Potter and Fantastic Beasts actors! From the secret shores of the Amazon to time travel from 1893 London, we go wherever our cast takes us!
While we've been aware of his involvement in the upcoming Wonder Woman film, the role David Thewlis (Remus Lupin) will play has so far remained a closely guarded secret. Rumors swirled this week that he could be playing the villain of the film, Ares. As his name suggests, Ares is the Greek God of War and is a direct rival to Diana, the film's super heroine, Wonder Woman. While no confirmation exists, we're keeping an eye on this role!
Another role featuring his talents is that of V.M. Vargas on the third season of FX's Fargo. We previously reported that Thewlis had joined the cast, but now we know a bit more about his role.
Thewlis plays V.M. Vargas, a mysterious loner and true capitalist whose bosses plan to partner with Emmit — whether the Parking Lot King likes it or not.
Fargo will premiere its new season on April 19.
We might all still be freaking out over Colleen Atwood's Oscar win for Costume Design in Fantastic Beasts, but director David Yates also received an award this past week. Along with his wife and close friends, Yates attended a ceremony at the Liverpool City Hall and was accepted as a Citizen of Honour, signing the Honour Roll and receiving the scroll award. Congratulations, David!
In addition to her role alongside Fantastic Beasts co-star Carmen Ejogo (Seraphina Piquery) in the new Alien: Covenant film, Katherine Waterston (Tina Goldstein) is narrating a new novel! A Separation, by Katie Kitimura, follows a woman whose marriage has quietly ended, but her soon-to-be ex-husband has gone missing. She begrudgingly goes to search for him, as their separation isn't yet known, and along the way, she realizes she may never have really known him at all. You can hear an example of Katherine's narration of the novel here.
Have you been missing Freddie Stroma (Cormac McLaggen)? Fear not! The actor will return to a weekly series next Sunday as H.G. Wells, traveling through time in order to catch one of history's most notorious killers: Jack the Ripper. Take a look at the official trailer for Time After Time here, and don't forget to tune in on March 5 for the first episode!
A new poster and trailer for Bill Nighy's (Rufus Scrimgeour) film Their Finest have been released. Take a look at the poster, trailer, and film synopsis below!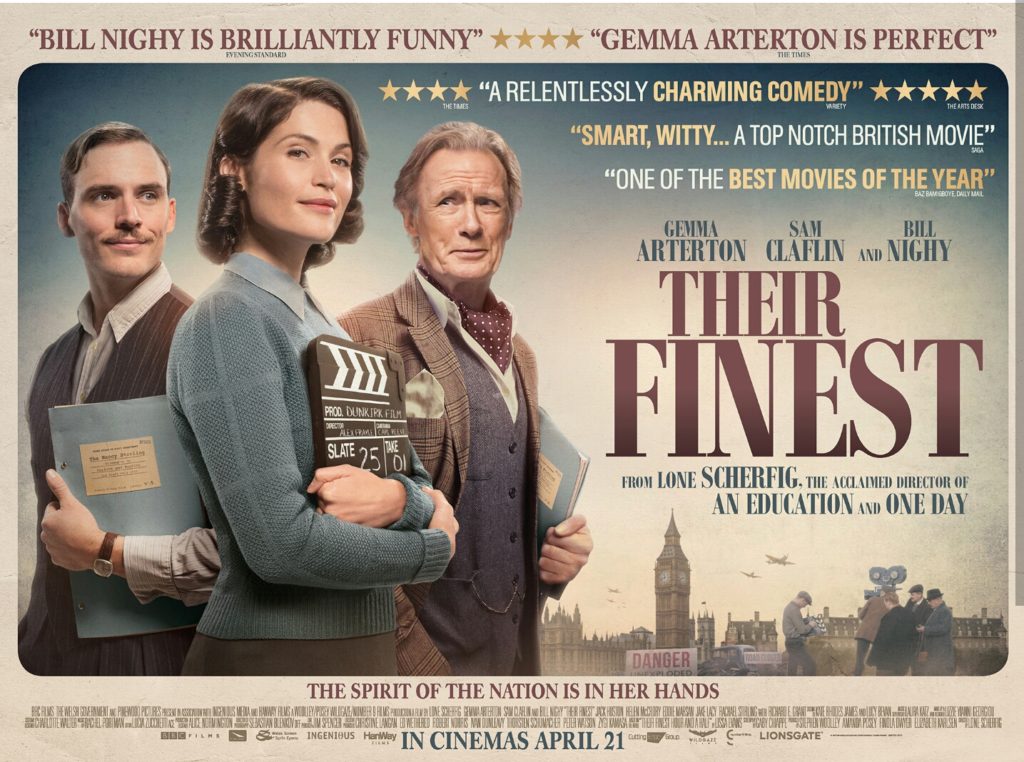 With London emptied of its men now fighting at the Front, Catrin Cole (Gemma Arterton) is hired by the British Ministry of Information as a 'slop' scriptwriter charged with bringing 'a woman's touch' to morale-boosting propaganda films. Her natural flair quickly gets her noticed by dashing movie producer Buckley (Sam Claflin) whose path would never have crossed hers in peacetime. As bombs are dropping all around them, Catrin, Buckley and a colorful crew work furiously to make a film that will warm the hearts of the nation. Although Catrin's artist husband looks down on her job, she quickly discovers there is as much camaraderie, laughter and passion behind the camera as there is onscreen.
Their Finest is scheduled for an April 21 release.
We are so excited to see Katie Leung (Cho Chang) in action, bringing life to a stage role we previously told you about! Royal Shakespeare Company has released a teaser trailer to introduce the characters of the upcoming performance of Snow in Midsummer, which includes a clip of Katie's character, Dou Yi. Have a look!
Snow in Midsummer is open now and running through March 25! Fans in the area can purchase tickets for the show here.
That wraps up our Role Call for this week! Tell us which project is your favorite or which role you'd like to see our cast take on next! Simply drop us a line in the comments section below!