Role Call: The War of Hurt
Welcome back to another magic-packed edition of Role Call, MuggleNet's weekly casting column!
This week, a few major casting reveals have us all in a frenzy, popular television shows are renewed, and we continue to raise our wands to Sir John Hurt. All that and more in MuggleNet's Role Call!
One of our favorite people, Domhnall Gleeson (Bill Weasley), will be starring in Mother!, a film with Jennifer Lawrence, Michelle Pfeiffer, and Ed Harris. We don't know much about the film quite yet, but as Jóhann Jóhannsson, the mastermind behind The Theory of Everything and Arrival, will be composing the score, Mother! is sure to be a cinematic success.
Jason Isaacs (Lucius Malfoy) recently starred in probably the most poetic climate change ad you have ever seen. With Charles Dance at the lead, the pair share their "Love Song" as an ode to Earth. Not much can be said to describe this – watch it below right now! It is well worth three minutes.
Speaking of Jason Isaacs, his Netflix hit, The OA, has been renewed for a second season! For those who may not know:
In the series, Marling, a young blind woman who returns to her hometown after an unexplained seven-year absence — her eyesight restored and now calling herself 'The OA.' She refuses to talk about her disappearance with anyone except four teenage boys and their high school teacher, sharing an incredible story involving her past identities, abduction and transdimensional travels in order to recruit them for a mysterious mission.
Watch the obscure teaser trailer for The OA Season 2 below!
Sir Michael Gambon (Albus Dumbledore) and Jim Broadbent (Horace Slughorn) may be working together on another film yet again! The untitled project will tell the true story of the biggest burglary in British history, a heist that saw four elderly London robbers haul $300 million from London's jewelry district, Hatton Garden, in 2015. Alongside Gambon and Broadbent, Working Title has also cast Michael Caine and Ray Winstone. Together, the four of them will star as the Diamond Geezers, a nickname they quickly became known as. This film is sure to run the gambit of humor and suspense. We will be sure to let you know when the film has been titled and a release date scheduled, as this is currently just a rumor.
Sir Michael Gambon has also gotten involved with a quite a different project than his usual films. Because his voice is so iconic and unique, Gambon has lent his skills to a series of films by Aberdeen Asset Management, on fixed income. The series is meant to alert investors to the potential cons of bond investments, but frankly, I could listen to Gambon talk all day, even if it is about investments. Take a listen below!
Ralph Fiennes (Lord Voldemort) is set to direct The White Crow, a film that centers on the life of Russian ballet dancer Rudolf Nureyev, based on the book by Julie Kavanagh, Rudolf Nureyev: The Life.
This is a story of an uncompromising spirit, of homeland and ideologies that restrict, and of friendship. It is, equally, a tale about the life and ballet culture he left behind in Russia.
The White Crow will shoot on location in St. Petersburg and Paris, including the Mariinsky Theater and the Palais Garnier, with production set to begin this summer.
The LEGO Batman Movie has already nabbed the voice of Ralph Fiennes for Alfred Pennyworth, but it also has a few surprises being kept under wraps. Recently announced, Zoë Kravitz (Leda Lestrange) will voice the character of Selina Kyle, or as most refer to her, Catwoman! The voice cast for The LEGO Batman Movie is shaping up to be an EPIC group of celebrities including Zach Galifianakis, Mariah Carey, Channing Tatum, and Conan O'Brien – and that is just four of them! The movie blasted into theaters on Friday, February 10. You can see Catwoman in the image below! Have you seen the movie yet?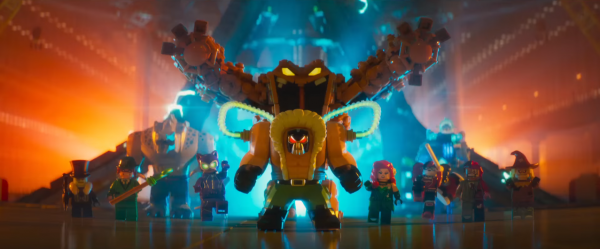 Kubo and the Two Strings, Ralph Fiennes's most recent stop-motion film, in which he voices the role of the Moon King, recently picked up three wins at the Annie Awards: Production Design in an Animated Feature Production, Editorial in an Animated Feature Production, and Character Animation in a Feature Production. Congratulations to Laika's Kubo and the Two Strings!
Harry Potter producer David Heyman has acquired the rights to Karen Blixen's classic memoir Out of Africa to develop as a drama TV series. The television series is set to expand upon the world created in Sydney Pollack's 1985 epic romantic drama starring Robert Redford and Meryl Streep.
Dawn French (the Fat Lady) took to social media last week to announce that she will return to Sky 1 for a second series of Delicious! The drama, about food, love, and infidelity, saw French in a rare dramatic role and was Sky's most successful drama series of the last 12 months!
So, at last, I can shout it from the rooftops!!!!!!WOOOHOOO! #delicious #millyfox #cornwall https://t.co/YKnYb1EzU8

— Dawn French (@Dawn_French) February 8, 2017
Exclusive: Dawn French and Emilia Fox to return for more Delicious drama on Sky 1 https://t.co/vBub40z2w9 pic.twitter.com/jmknJ9kDuD

— Radio Times (@RadioTimes) February 8, 2017
Production has commenced for the highly anticipated Mary Poppins Returns! The film, which Walt Disney has kept under wraps for quite some time, has a star-studded cast in our very own Julie Walters (Molly Weasley), Colin Firth, Emily Blunt, Lin Manuel-Miranda, Meryl Streep, and so many more! Mary Poppins Returns is a sequel to the original Julie Andrews film we have all come to know and love.
Michael (Whishaw) and Jane (Mortimer) are now grown up, with Michael, his three children and their housekeeper, Ellen (Walters), living on Cherry Tree Lane. After Michael suffers a personal loss, the enigmatic nanny Mary Poppins re-enters the lives of the Banks family, and, along with the optimistic street lamplighter Jack (Miranda), uses her unique magical skills to help the family rediscover the joy and wonder missing in their lives.
Emily Blunt will be starring as Mary Poppins! You might remember her voice from the popular Into the Woods, a musical-style film where she and Meryl Streep also acted together. Mary Poppins Returns is scheduled to be released December 25, 2018, so you all will have to hold out for one more year! Until then, we will give you updates along the way!
Dame Maggie Smith (Minerva McGonagall) has joined the lineup for the BFI & Radio Times Television Festival, alongside Julie Walters and several others. The three-day festival will include a Maggie Smith making a rare, on-stage appearance to reflect on her life on stage and screen. In all, the festival will include master classes and panels with several of your favorite stars from TV and film. For more details on the event, you can visit this link.
On top of that, Downton Abbey will open an exhibit in Anaheim, showing off the costumes that you have seen on the show over the seasons. In fact, the heavy, rigid purple dress that Maggie Smith wore as Dowager Countess Violet Crawley will open the exhibit in lavish luxury. The exhibit will be open until May 7 at Muzeo Museum and Cultural Center and will travel to other locations afterward. What costume would you like to see the most?
Fantastic Beasts and Where to Find Them has two Oscar nominations! Stuart Craig is up for the amazing Production Design, and Colleen Atwood is nominated for Costume Design! The competition is tough, as Fantastic Beasts will be going against films like Jackie, La La Land, Hail Caesar!, Arrival, and so many more! Send all your good vibes to the Oscars!
Colin Farrell (Percival Graves) and Nicole Kidman are going head-to-head in a new period drama. Based on the book by Thomas Cullinan, The Beguiled veers more toward a psychological thriller.
Colin Farrell plays a wounded Union soldier during the American Civil War who is rescued by the staff of a girls' school, led by Nicole Kidman and Kirsten Dunst, located deep in Confederate territory. As he recuperates, he slowly begins to charm his way into the hearts of the various women and turn them against each other.
The Beguiled is expected to hit Irish cinemas on June 23. Watch the trailer below!
Sonia Friedman, producer of Harry Potter and the Cursed Child, is bringing George Orwell's classic 1984 to Broadway. The theater adaptation, written by Robert Icke and Duncan Macmillan, originally premiered in the UK in 2013. 1984 is currently scheduled to open at the Hudson Theater in New York on June 22.
Timothy Spall (Peter Pettigrew) is set to present the awards at the 20th edition of European Shooting Stars on February 13. The ceremony will celebrate the artistic achievements of ten up-and-coming actors.
To commemorate the passing of Sir John Hurt (Garrick Ollivander), the Berlin Film Festival will present a special screening of An Englishman in New York. Hurt had regularly attended the festival over the years, starring in 12 films presented as part of its lineup. German moviegoers can see the film that earned Hurt the Teddy Award on February 17.
John Hurt may have passed away, but he left us with the beloved War Doctor. Still fighting in the latest volume of audio tales, the War Doctor will take you on adventure after adventure.
The Doctor finds casualties in every place the Time War has touched. Among them, a fighter, a traveling companion of the distant past, who remembers him quite differently. A warrior woman named Leela.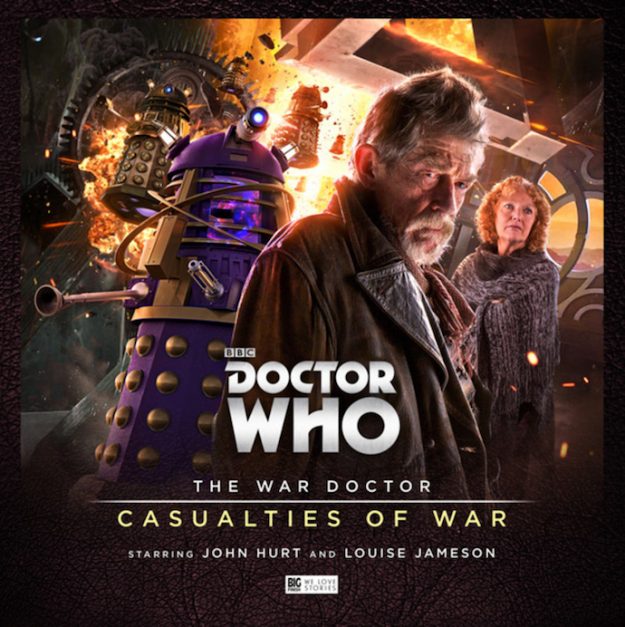 The three-episode, four-disc Volume 4: Casualties of War CD collection is now available for pre-order. It becomes fully available to listen to John Hurt on the go later this month.
That's all for this week's MuggleNet Casting News! Join us next week as we highlight more future projects from the Potter and Fantastic Beasts casts! What was YOUR favorite part of this week?