Harry Potter Film Concert Series Review
A special thank you to the New Jersey Performing Arts Center for providing the opportunity to attend and review this performance.
---
There is no better way to re-experience the Potter films than with the Harry Potter Film Concert Series. A packed theater with the audience decked out in Potter clothing led to a cultural experience between old fans and new. There were themed snacks, merchandise for sale, and an overwhelming amount of love for a boy with a scar on his forehead.
For those who haven't heard about the event before, think of it as attending a movie with live music. Inside the performing arts center, a large screen stretched across the stage with the orchestra seated below to play the music during the film.
Before the film began, the conductor of the orchestra encouraged us all to have fun and cheer for our favorite characters, moments, and Houses. It was an incredible experience to see the original film in this setting. Even more so, the orchestra so was impressive that at times, I forgot there even was an orchestra!
During a small intermission (placed after the troll scene and before Harry's first Quidditch match), I was able to walk around and speak with a number of new and young Potter fans, including Sophia, a 10-year-old who is currently reading Prisoner of Azkaban, but her favorite so far is Chamber of Secrets.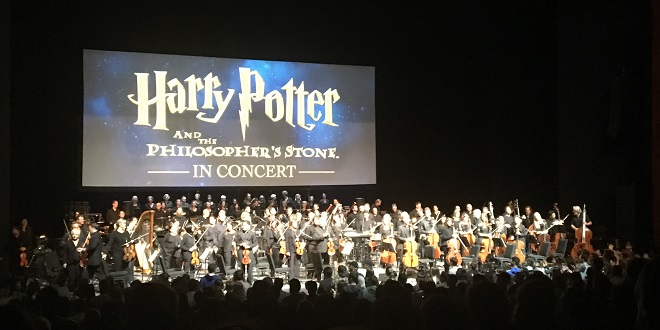 The diversity of the audience really spoke volumes to what it means to be part of the Potter fandom. While on the line for merchandise, I heard a woman tell her significant other, "Thank you for geeking out with me." It was a healthy mix of all the generations, and it gave me hope that Potter will continue on for years to come.
In all honesty, I probably shed tears in 15 different instances throughout the film. I had never seen Sorcerer's Stone in theaters since I was eight and my sister had been born 10 months prior, so to experience it in this matter felt like my first time seeing it on a cinematic level.
This series will run for all eight films, and I hope to be in attendance for all. It will give me something to do while I wait for the next four Fantastic Beasts films come out, and I need to collect all of the T-shirts, of course.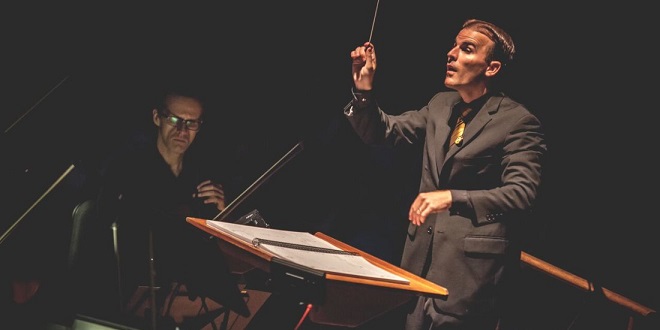 I encourage anyone who has an event nearby to attend for a life-changing evening. Bring an old friend, a parent (thanks for coming, Mom!), or a love, and indulge in the magic of John Williams' score and J.K. Rowling's world once again. You can find your closest event here.