Old Stuff Day: What Treasures Have You Found?
Old Stuff Day gives you a chance to celebrate stuff that is, well, old. With Harry Potter celebrating 20 years, there is a ton of different merchandise out there that may have been forgotten. The stuff you can find at stores nowadays is not the same as it was ten years ago. Because of this, if you've been a fan for many years, you may come across some stuff in the most random places that will fill you with nostalgia. While cleaning out my room at my parents' house, I found quite the stash that immediately brought me back to the early days of the fandom.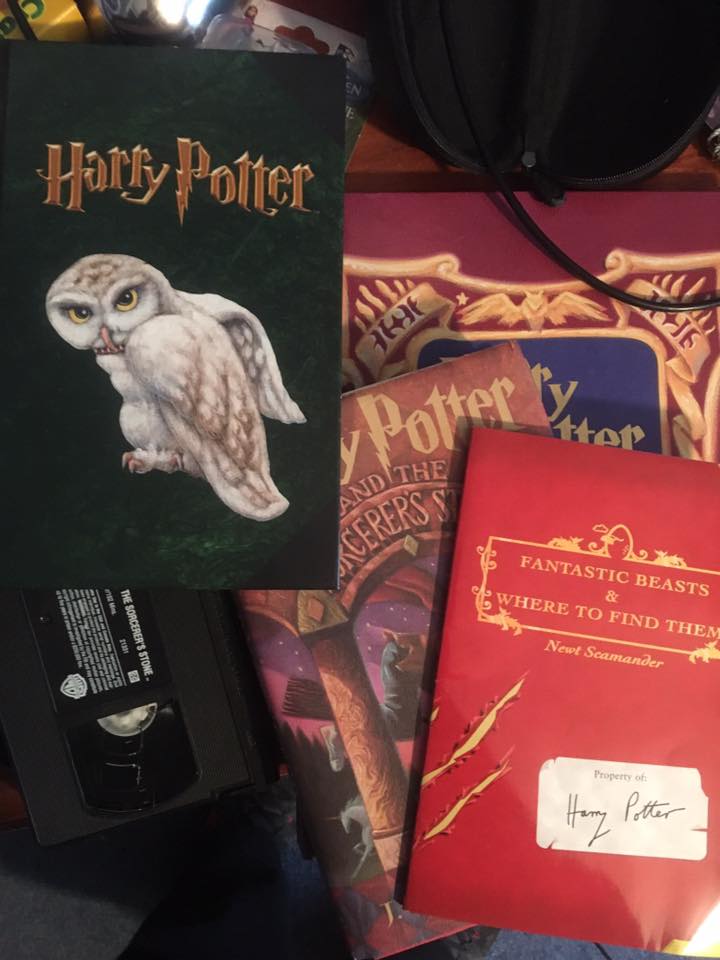 A flip book, my first copy of the book, a journal, and the original Fantastic Beasts and Where to Find Them. Being able to buy merchandise that brought the wizarding world to life is what made me feel so connected to the world. These not only allowed you to escape into Harry's life, but they also allowed you to take him with you anywhere.
In celebration of Old Stuff Day, I asked other MuggleNet staff if they had found any old stuff recently. They did not disappoint. Here are a few more examples of stuff the MuggleNet family is using to celebrate Old Stuff Day.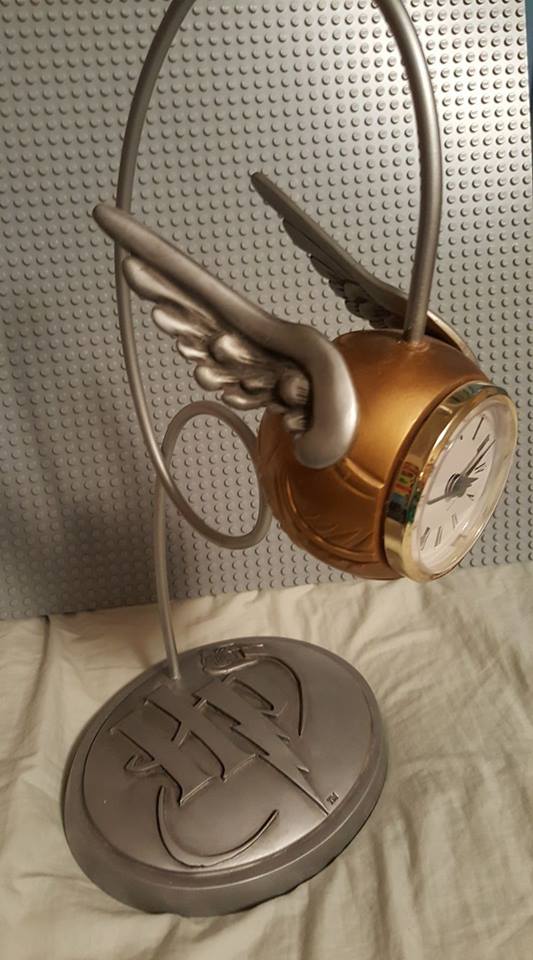 A Snitch clock?! This thing is so cool I immediately went online and tried to find one for myself! I haven't had much luck yet, though.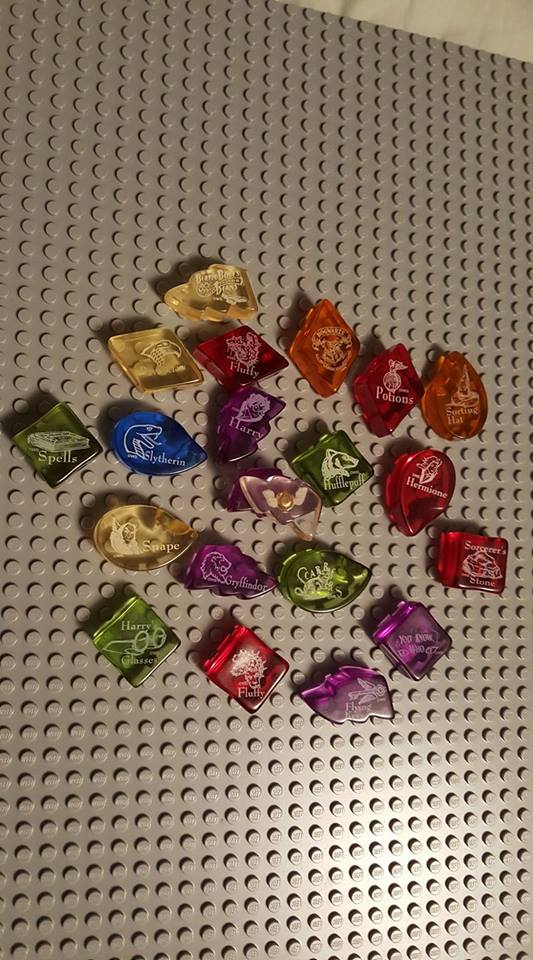 The second I saw these, I recognized them. I can't quite remember what they were, but I know I owned a ton of them. If any of you had these, please let me know what they were in the comments!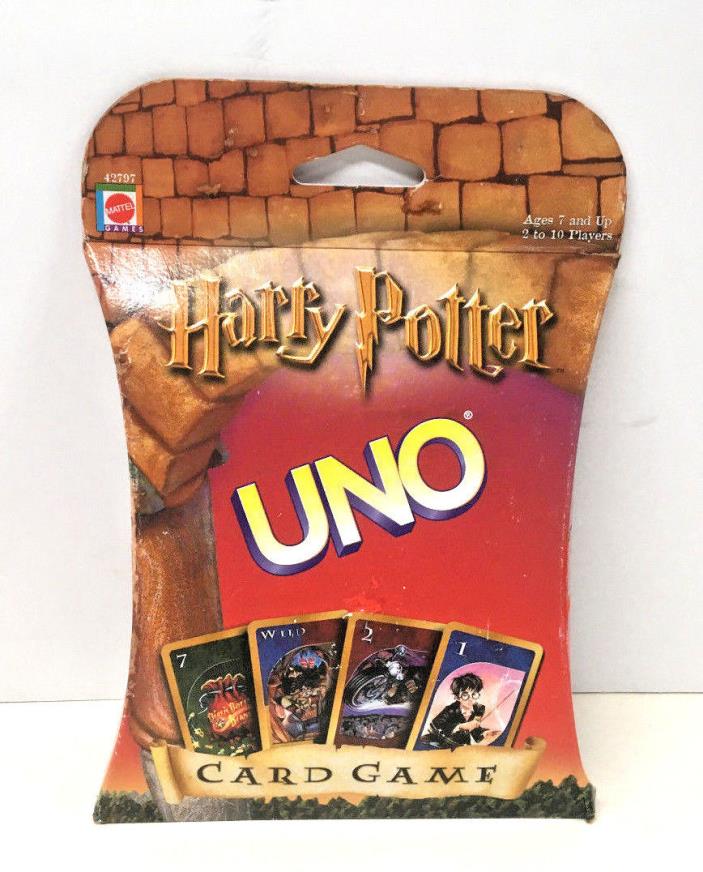 Who doesn't remember this game? Uno was already popular, but once you threw our favorite series into it, no one could resist.
This is just some of the stuff the MuggleNet team found.  It's exciting to think about the rest of the stuff that may be out there! Whether it's something big or small, anything old is sure to make you go back in time. If you have any old Harry Potter merchandise you want to show, we want to see it so that we can geek out over it together!