Hay Festival Announces "20 Years of Harry Potter Magic" Event
With the 20th anniversary of Harry Potter and the Philosopher's Stone fast approaching, many are revealing the exciting ways they plan on celebrating, with the Hay Festival being no exception!
The event, titled "20 Years of Harry Potter Magic," will take place on June 1 at Oxfam Moot, Wales, and will bring to life some of the most iconic moments of J.K. Rowling's beloved series.
In this interactive and family-friendly event, you will travel through a year at Hogwarts with Fleurble Laffalot. Discover fun facts about the first 'Harry Potter' books as well taking part in some of the key elements of life at Hogwarts – the [S]orting [C]eremony, Quidditch, [and P]otions and [T]ransfiguration classes.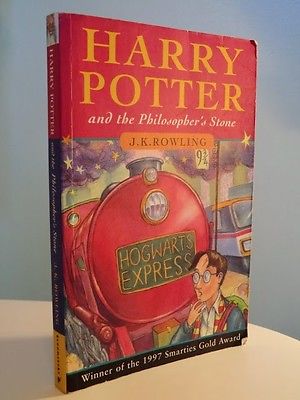 The event is suitable for anybody ages 9+, with tickets costing £5.30 per person, so if you happen to be within traveling distance, be sure to check it out!
The Hay Festival isn't the only event marking Harry's 20-year anniversary, with Bloomsbury also announcing some exciting plans.
In addition to the release of some very special House editions of the novels, and the Potter exhibition at the British Library, Bloomsbury is now asking fans to get involved by revealing their favorite moment from the series.
The top 20 moments will be announced on June 26, so, if you want to get involved, all you have to do is share a few lines on this Facebook post.
How do you plan on celebrating 20 years of Potter? Make sure to let us know in the comments below!
Announcement: Do you enjoy reading Harry Potter news on MuggleNet? Ever dream of writing it? MuggleNet is looking for dedicated, creative, and incredibly punctual News Team interns! Applications are being accepted now. Visit our Internships page for more information on this and other internship opportunities!