Six Costumes and Hair Styles We'd Steal from "Fantastic Beasts"
While on the promotional trail for her upcoming film Alien: Covenant, Katherine Waterston (Tina Goldstein) revealed that her character's look had a rather unusual inspiration. Waterston's hairstyle for the film (seen in the picture below) was inspired by none other than Credence's do from Fantastic Beasts and Where to Find Them. We can certainly see the resemblance, and we don't blame her – with Oscar-winning costume design, there's certainly some magical inspiration to be found in the film.
But this got us thinking – what would we like to steal from Fantastic Beasts for our own wardrobes? Here's what we came up with.
1. Newt's Coat
If you've listened to SpeakBeasty, then you'll know that we are utterly in love with the costumes from the film, and most particularly the coats. Newt's coat is a gorgeous color and would certainly brighten any cold, winter day.
The thing is, a lot of [Scamander's] creatures had sort of luminescent color, and I wanted him to have a sense of being one with them, but not standing out, like he's in some neon outfit in the middle of the street. I came to this blue with a lot of green in it, and it has a little bit of brown undertones. It's an interesting blue because in different light, it photographs differently. I didn't want it to pop too much, and I played with it a little bit.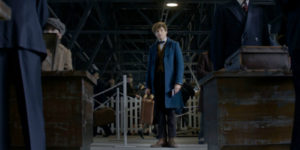 2. Queenie's Blind Pig dress
Queenie is certainly one of the most stylish characters in the film, and she doesn't disappoint with this gorgeous dress. Something that we'd love to wear for a nice evening out – we wouldn't mind stealing a few fashion tips from her. Plus, she also has a fantastic hat and coat – in fact, we love her whole wardrobe.
Queenie uses her magic in a different way; she's got a different energy to Tina altogether, and I wanted to dress her in a different way, keeping her light and her colours light: air-like and rosy and warm and approachable
3. Graves' outfit
Sure, he didn't exactly turn out the way anyone could have expected, but that doesn't mean we can't still love his outfit, especially that sparkly coat. Colleen Atwood revealed a bit more about Graves' costume.
He was all about high wizardry. I wanted his character to have a real edge, so the costume is all about graphic definition.
4. Tina's Bob
Katherine Waterston took inspiration from Credence, but we think that Tina's 1920s bob is rather stylish.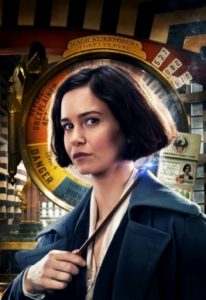 5. Seraphina Picquery's Headwear
Seraphina has some fabulous costumes – and this headpiece, in particular, is stunning. It would certainly turn heads on the street!
I wanted her to have this sort of tribal beauty to her but also feel powerful. The back of that's kind of a turban, but the front's a huge kind of garden crown, and it gave her scale.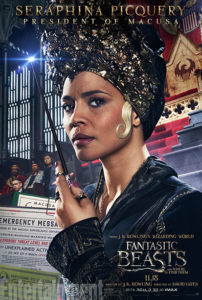 6. Newt's Hufflepuff Scarf
Who doesn't like a little bit of House pride? Newt was showing his House colors back in the 1920s, and we personally like this more muted version of the Hufflepuff House scarf, which has a timeless feel to it.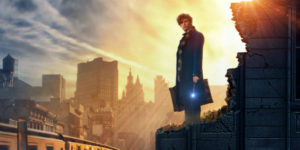 Did we miss some piece of clothing or a hairstyle that you adored from our list? Let us know!