EXCLUSIVE: See Harry, Ron, and Hermione from new "Potter" Miniatures Game!
In case you haven't heard, this autumn there's a new type of Harry Potter game entering the market: a Miniature Game from Knight Models. If you're not familiar with miniature games from your adventures in fandom, never fear! Here's what it's all about:
The Harry Potter Miniature Game is a tabletop game for two or more players, each taking control of a group of finely detailed miniatures, representing their faction, or group, of witches and wizards. The miniatures are, in essence, playing pieces, which you can assemble and paint – a hobby in itself! In the game, players must outmanoeuvre their opponents, make clever use of potions and enchanted items, and, of course, unleash a dizzying array of spells in order to achieve their goals and win the day!
Sound fun? We think so too! Some of our first glimpses of the game have been of the Bellatrix and Voldemort figures, but we're especially excited to exclusively share with you three characters pretty essential to this whole Potter thing – Harry, Ron, and Hermione, of course! Check them out below.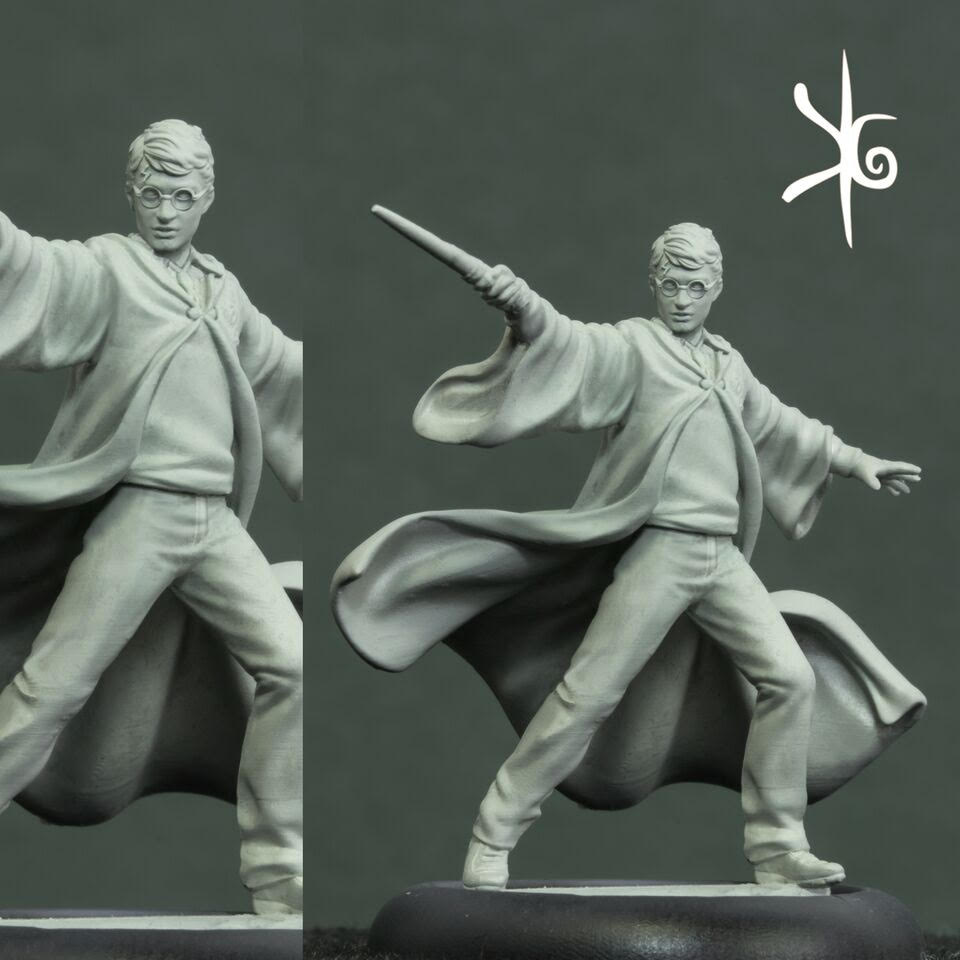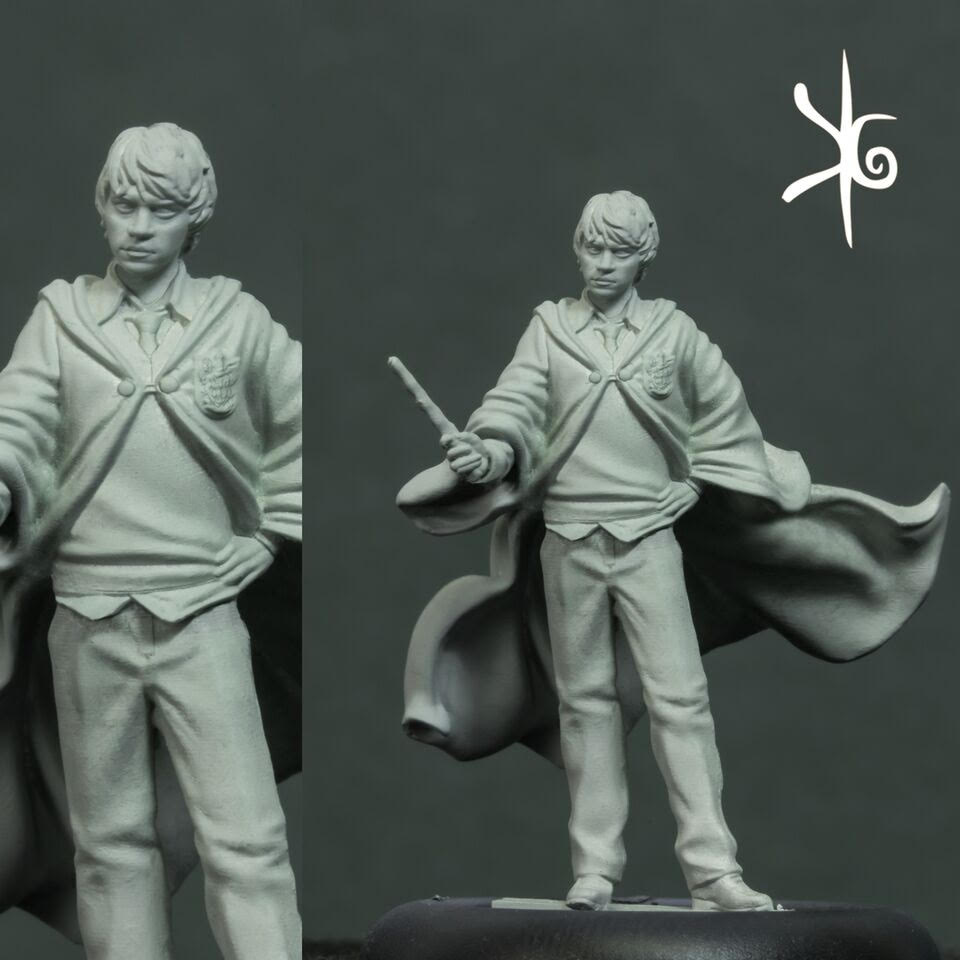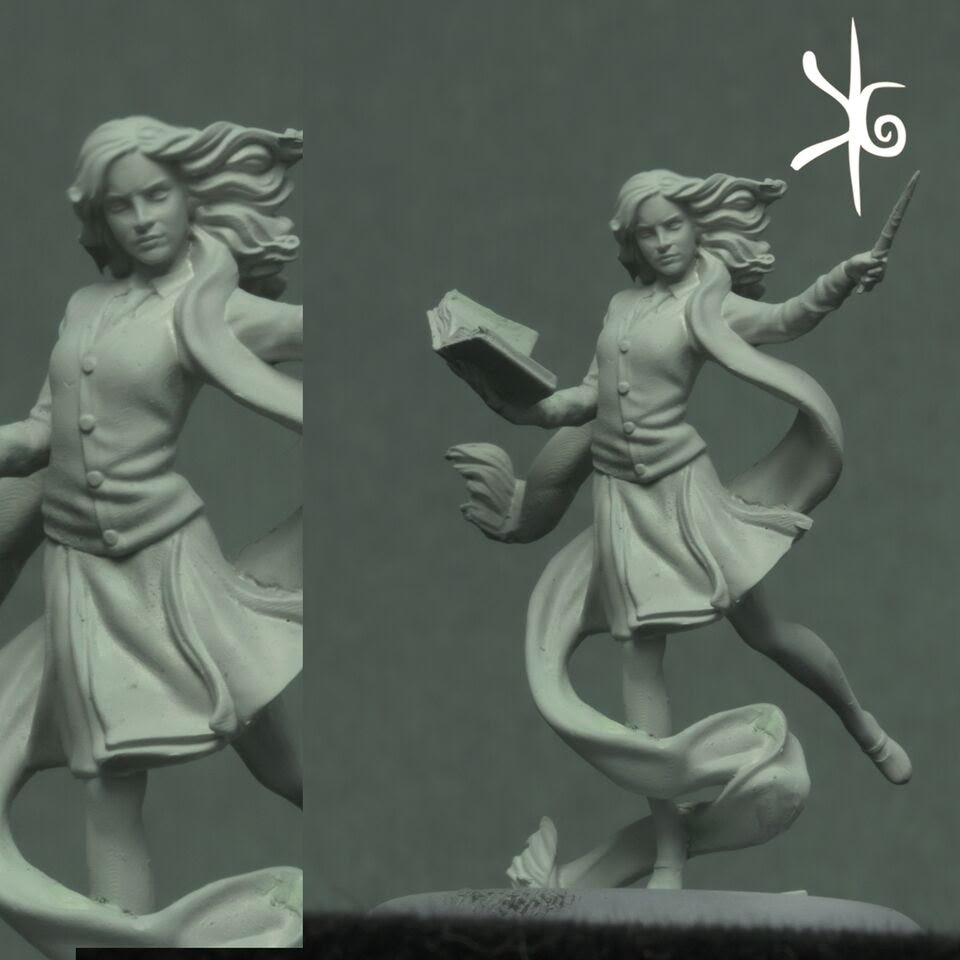 But that's not all – we've also got the VERY FIRST look at one of the spell cards from the game! Although this is a prototype – and thus subject to change – it's still a pretty enticing taste of how gameplay will work.
Isn't autumn starting to seem awfully far away? In the meantime, you can visit Knight Models on Facebook here and on Instagram here.