Social Media Roundup: Passion, Perseverance, and Positivity
In this week's roundup, we take a look at the different activities and projects that our favorite Harry Potter alumni have been busy with. From attending award ceremonies to helping charities, they continue to accomplish incredible feats, and of course, we couldn't be happier for them!
Daniel Radcliffe's exciting news entails his new role in Miracle Workers – an upcoming comedy also starring Owen Wilson – so prepare for lots of laughs!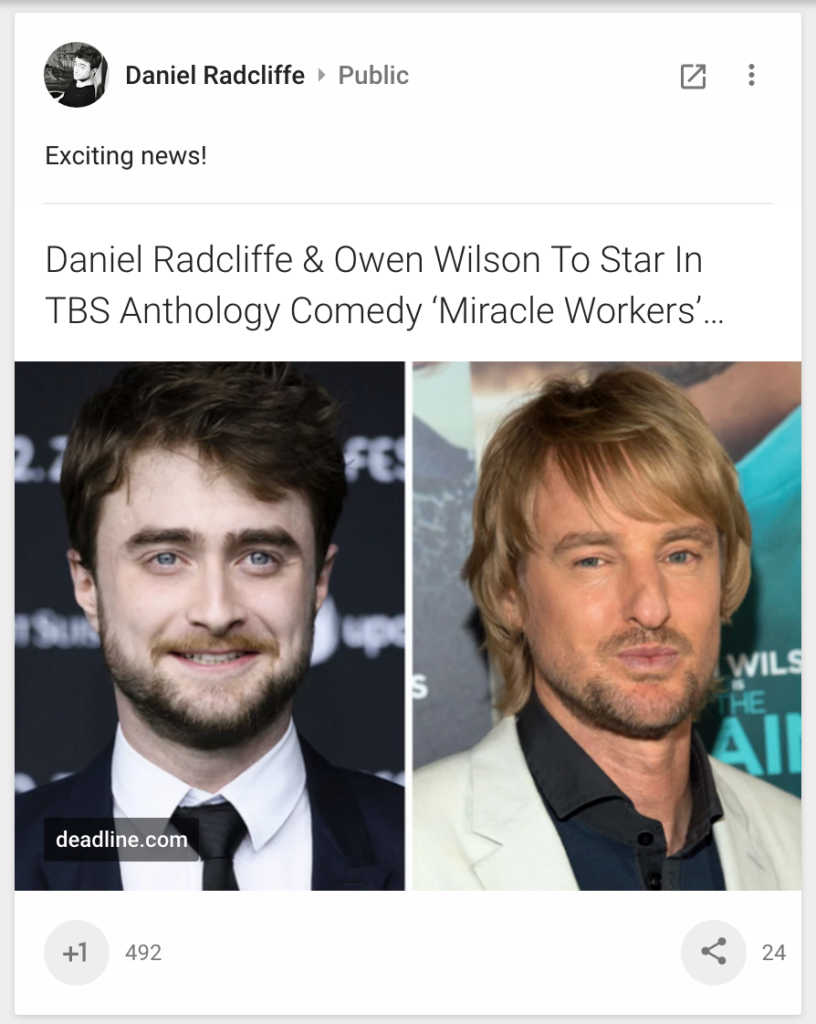 Just like Dan, Rupert Grint will also be in the spotlight, thanks to the renewal of Snatch, in which Rupert and the cast "have created memorable characters" for the TV show's viewers. The second season of Snatch will launch in 2018, so get ready to see more of Rupert as a gangster. We can't wait!
Get ready for more gangster! #SnatchTV #Season2 #Crackle pic.twitter.com/kyphth5bL9

— Snatch On Crackle (@Snatch) April 19, 2017
Meanwhile, Emma Watson was busy attending the MTV Awards, where she won the first gender-neutral acting award, for Beauty and the Beast. Congratulations, Emma!
Thank you @MTV for a wonderful evening and thank you to everyone who voted for me! ❤️? #MTVAwards@beourguest

— Emma Watson (@EmmaWatson) May 8, 2017
Preferring to engage in more fun, Matthew Lewis appeared to have a wonderful time at Ottawa Comiccon with numerous friends.
Oliver Phelps looked thrilled to be in Edinburgh for the European Professional Club Rugby, although we still prefer seeing Oliver cheering for the great Quidditch match between Ireland and Bulgaria. Don't you?
And when he isn't passionately watching the rugby, Oliver spends his time volunteering at children's charities to put smiles on children's faces. Alongside other volunteers, Oliver completed a surprise garden makeover for a young girl to play in. What a heartwarming tale with one half of our favorite twins!
Like Oliver, Dame Maggie Smith showed her support for charities by attending the Presidential Awards with Judi Dench, Tamzin Outhwaite, and Samantha Bond. These awards were organized by theatrical charity Acting for Others to celebrate its most supportive fundraisers.
And Danielle Tabor, who played Angelina Johnson in the Potter films, is all about self-love and fitness, which we think is awesome!
With everyone showing perseverance in their ongoing tasks, it is wonderful to see how they use passion and positivity to achieve them. How do you feel about this week's roundup?