20 Years Later: Return Home to the Wizarding World
With the upcoming 20th anniversary of Harry Potter and the Sorcerer's Stone, what better way is there to celebrate than by attending a bunch of Potter events to relive the glorious magic?
On June 26, 1997, bestselling author J.K. Rowling officially released her first Potter book for what would ultimately mark the beginning of an unforgettable legacy. To commemorate this epic event, fans throughout the world will be celebrating in the ways they know best… with lots of Potter-related fun and activities!
On June 3, Potterheads in Akron, Ohio, can expect a full day of magical classes and competitions at the downtown Main Library, which will transform into Hogwarts on the special day. This means that fans can be Sorted into their Houses, attend History of Magic (because who wouldn't?), and more. From playing Quidditch to visiting Hogsmeade, Potter Faire Akron has something for every fan. And the best part? It doesn't cost a Galleon!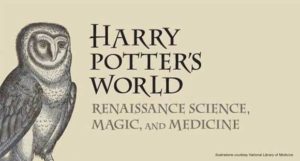 In New York City, a museum tour of Hogwarts will be on display at the Metropolitan Museum of Art. This special tour, run by Evan Levy, will provide fans with a spellbinding experience of walking in the corridors of "Hogwarts."
The Met is a big stone building with lots of corridors and secret rooms. There's part of a castle in [t]he Met, and we can compare it to the castle in Harry Potter. There are balconies and staircases that are very similar – it's like Hogwarts when you walk in.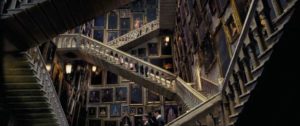 And if you think that is the only Potter tour being held in New York City, then think again. In July, a separate tour will be held for Fantastic Beasts and Where to Find Them. Sign us up!
For Potterheads in Liverpool, England, the 20th anniversary of Potter will be celebrated on June 26 at 6 p.m. with loads of butterbeer and a movie screening at HUS on Tithebarn Street. Since HUS is known for having hosted a Potter feast in the past, it would be wise to buy tickets as soon as possible. After all, who can say no to endless butterbeer?
Here at MuggleNet, we are absolutely thrilled that fans are already preparing themselves for what will be the most magical time of the year! From Bloomsbury releasing beautiful Sorcerer's Stone cover illustrations to the British Council and Hogwarts School of Witchcraft and Wizardry hosting Perfectly Magical! in Vietnam, it is wonderfully obvious that the magic never ends.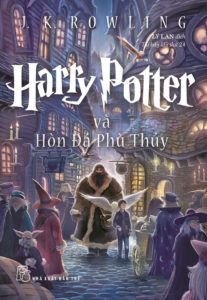 And don't forget… MuggleNet will be hosting its biggest party of the year on September 1, and of course, you're invited!
How are you going to celebrate the 20th anniversary of Potter? Will you be attending any of these events? Let us know in the comments below!