Five Scenes We Know Were Filmed but Have Never Seen
It can be argued that the deleted scenes and blooper reels are the best part of any film release on DVD, especially Potter ones. However, several scenes have never been released, and our only evidence of their existence are photos from filming, which can be frustrating for die-hard fans. What's with the secrecy? Recently, some old photos resurfaced that lit a flame to inspire this posting.
1. Voldemort's Dead Body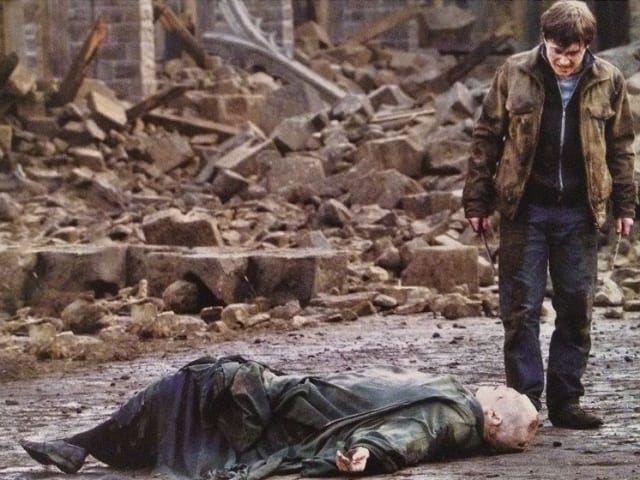 Instead of following canon, having Voldemort's body lay on the ground after the final battle, the filmmakers decided to go the disintegration route. Why? We may never know, but we'd love to see the original cut with Harry staring down at his enemy.
2. Snape's Worst Memory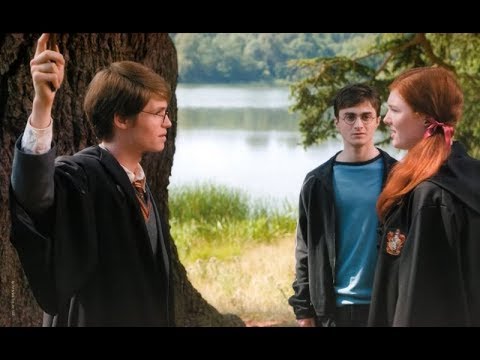 We never got to see Lily and James's significant feud, which gives insight into the complicated history of Harry's parents. Look at the look on Harry's face. It says it all!
3. Krum at Bill and Fleur's Wedding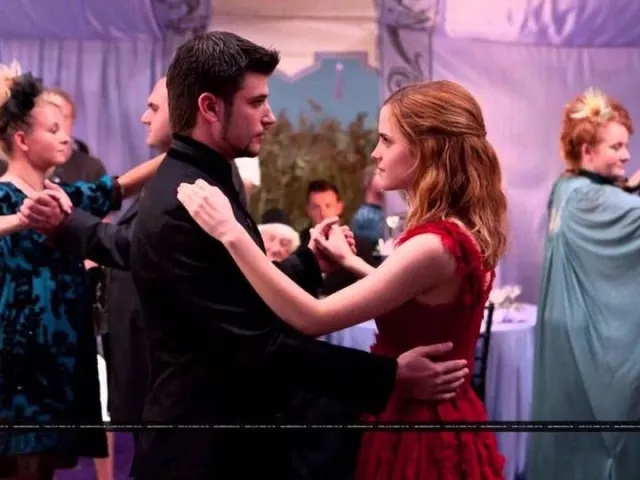 In Book 7, it is Krum who initially tells Harry about the Deathly Hallows when he notices Xenophilius Lovegood wearing it around his neck. This moment and his dance with Hermione sadly never made it into the movie.
4. Teddy Lupin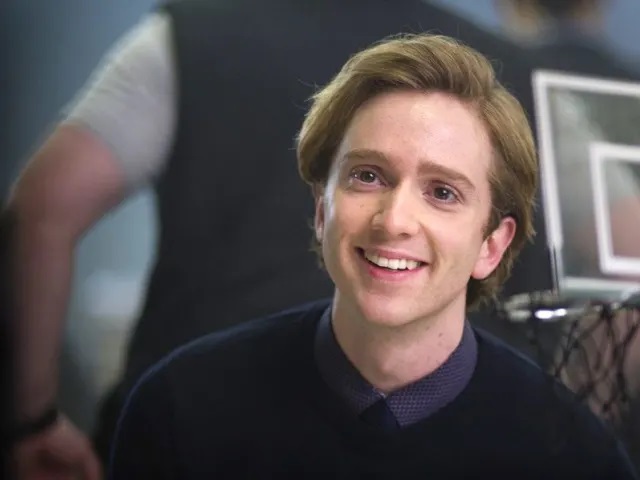 Luke Newberry was cast to play Teddy Lupin in the epilogue scene, but we sadly never got to see him in the last few minutes of the series. Just by looking at the actor, it's hard not to feel slightly heartbroken over the experience. Does he not look like Remus's son?
5. Credence on the Boat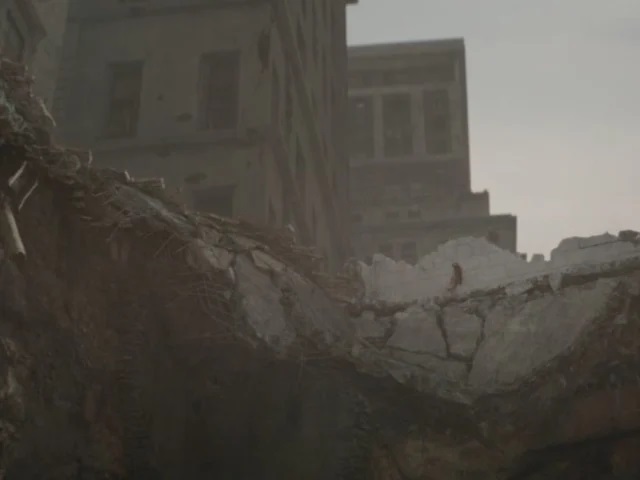 Our last piece of evidence of Credence in Fantastic Beasts and Where to Find Them is this tiny wisp escaping after Newt and Grindelwald's duel in the subway station. However, David Heyman confirmed a cut scene showing Credence alive and well, getting onto a boat leaving New York.
Do you have a scene from Potter that you know exists and would like to see? Comment below.
Want more posts like this one? MuggleNet is 99% volunteer-run, and we need your help. With your monthly pledge of $1, you can interact with creators, suggest ideas for future posts, and enter exclusive swag giveaways!
Support us on Patreon