Summer Binge Recommendations for Every House!
It's summertime, and you know what that means! Stay inside and binge watch TV shows, of course! No matter which Hogwarts House you belong to, hopefully, you can find one of these recommendations to your liking.
Slytherin

Drama: Black Mirror
This dark anthology series is sure to capture the mind of any cunning Slytherin. Each episode revolves around the theme of society in relation to technology. It has been proclaimed as a modern-day Twilight Zone, and rightfully so. 
Comedy:
Crazy Ex-Girlfriend
This show may be one of comedy's best-kept secrets. This clever CW show is created by Rachel Bloom and Aline McKenna, and it is a musical comedy surrounding the crazy life of Rebecca Bunch, a girl who left her job and moved across the country to follow a boy whom she dated for two months at summer camp when she was 16. Don't let the name turn you off. This show breaks down the idea of a "crazy-ex girlfriend" in an analytic and always hilarious way. But I think what Slytherins will appreciate most is its clever dark humor.
Ravenclaw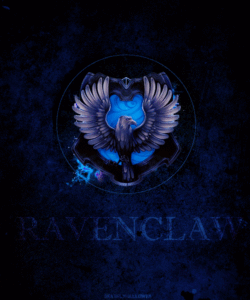 Drama: The Handmaid's Tale
This new show is an adaptation of the 1985 Margaret Atwood book The Handmaid's Tale which some Ravenclaws may already be familiar with. The show depicts a future America in which the infant mortality rate is dangerously high and from this comes a horrific society where women are oppressed and forced to become handmaids. While the subject matter is dark, the show has deep and insightful messages about equality, literacy, religion, and politics. Above all, it is an excellent book adaption, which can be so rare these days.
Comedy: Portlandia
Ravenclaws are typically thought of as being split between your intelligence-driven Terry Boots and then your more quirky Luna Lovegoods. This show is definitely made for the latter. The show is a sketch comedy about all the variety of funny characters you find in the city of Portland, Oregon. It's a sharp comedy that's full of big laughs and always reminds you to keep it weird.
Gryffindor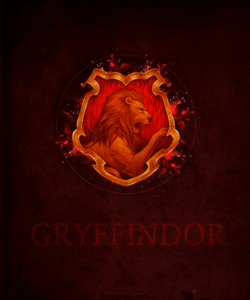 Drama: Doctor Who
Whether you have never watched the show or you gave up on it a few seasons ago, Season 9 of Doctor Who is a great place to jump in. Gryffindors love adventure, and where is there more than in a police box that travels through time and space? Why not join them on the ride? Best of all, after this season ends, you still have 50+ years of the show to go back and watch!
Comedy: 
Master of None
Aziz Ansari's Netflix original is a comedy about a man named Dev who is trying to figure out his life in the Big Apple. The show deals with a lot of hot topics, has beautiful whirlwind romances, inspires adventure, and always offers up some good-hearted humor. Anyone brave enough to give this show a chance will not be disappointed.
Hufflepuff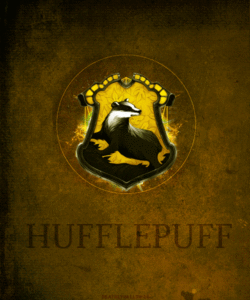 Drama: Call the Midwife
This BBC drama is one of the most heartfelt and uplifting shows on television. It is set in 1950s England, in a small town called Poplar, and follows the lives of a group of nurses and nuns who are midwives. This show will make you laugh, cry, and care for every character in this quaint little piece of the past. Just like Hufflepuffs, these women are not only caring but also extremely tough and loyal. Hufflepuffs will be sure to find the sweet and nurturing nature of the show a treat.
Comedy: 
Unbreakable Kimmy Schmidt
This comedy written by Tina Fey is a fun-loving story about Kimmy Schmidt, a girl who, even after being trapped inside a bunker for 15 years, always looks on the bright side of life. She may just be the quintessential Hufflepuff. Kimmy Schmidt is a feel-good comedy that reminds you to always help people, eat candy for breakfast, and smile.