Hidden Treasures You Can Find in Universal Studios' Diagon Alley
The Telephone Booth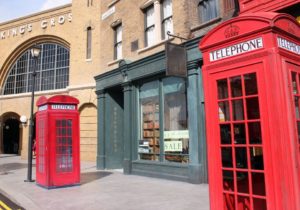 Dial 62442 (Magic) on either of the telephone booths outside Diagon Alley and you will hear a special message from the Ministry of Magic.
Kreacher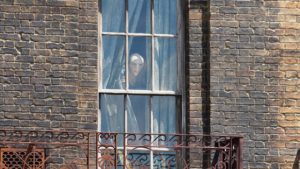 Be sure to wait outside of number twelve, Grimmauld Place. If you look at the window above long enough, you will be able to spot the Black family's house-elf, Kreacher, peeking out at you.
Magical Menagerie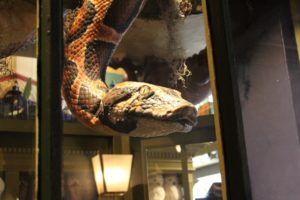 Inside the window of the Magical Menagerie, there is a rather large snake. If you get close to it and listen, you will notice that it is actually hissing. If you speak Parseltongue, you might just be able to understand it.
Mixing Potions
At Externelle's Elixir of Refreshment, they sell potions that you can mix into your gillywater. There are four different potions you can buy that make different flavored waters. They have Draught of Peace (berry flavored), Babbling Beverage (fruit punch), Fire Protection Potion (watermelon), and an Elixir to Induce Euphoria (pineapple, green apple, and mint). Each bottle has a number that correlates to the page number in the Harry Potter books where the potion was first mentioned.
Talking Mirror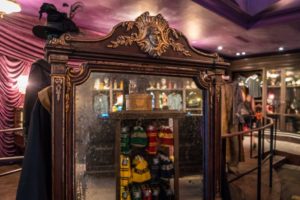 Be sure to check out Madam Malkin's Robes for All Occasions! Inside, there is a talking mirror that will remark on your clothing choices. Be warned: She can be brutally honest, so don't always expect a compliment!
British Treats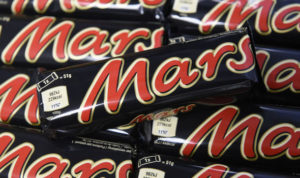 Not only can you buy treats from the wizarding world, but you can also taste some classic British treats. The Leaky Cauldron hosts British classics like fish and chips, toad in a hole, and bangers and mash, as well as many others. You can also buy British snacks like candy bars, chips, and special drinks that are usually only available in the UK. These snacks are only available at a kiosk located in the line inside King's Cross Station and the kiosk in the London Square.
Musicians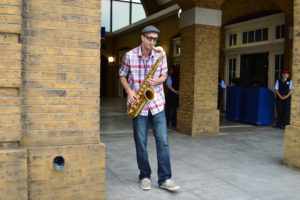 As you head into King's Cross Station, you might hear some music playing. Not the same Harry Potter soundtrack that you hear in the rest of the wizarding world, but a street performer playing a jazzy tune. There are musicians that play inside this version of King's Cross Station to make it feel like the real thing. Don't feel like you have to tip them, though; they are being paid by the park!
Tattoo Shop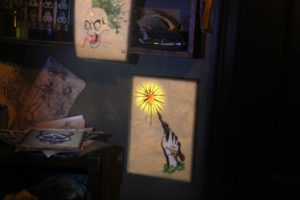 If you venture into Knockturn Alley, you will find many different shops. Borgin and Burkes is the only shop you can actually enter, but there are some interesting shop windows to look at. One of the coolest ones is a tattoo parlor with pictures of moving tattoo drawings inside. It's cool to see this magical concept that is never delved into beyond Dark Marks in the books come alive before your eyes.
Vanishing Cabinet Birds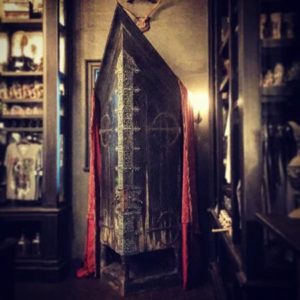 If you venture into the Dark Magic shop Borgin and Burkes, there are many cool Dark merchandise items that you can buy. If you head to the back right corner of the store, you will find the Vanishing Cabinet that Draco uses in Half-Blood Prince. If you listen closely to it, you will be able to hear the chirping of birds inside, just like the ones Draco used.
Obscurus Books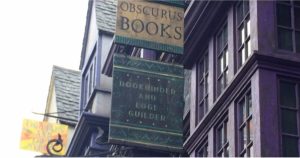 After Fantastic Beasts came out, the term Obscurus became well known in the Harry Potter fandom. But did you know that J.K. Rowling has been using this word in the wizarding world for years? It was first mentioned as the magical publisher of the 2001 edition of Fantastic Beasts and Where to Find Them. The same publishing firm makes an appearance in Diagon Alley! Make sure to check out the signs on the street to find it!
Spells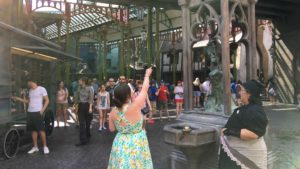 One of the things that make you feel like a real witch or wizard in the parks is buying a wand. Did you know they perform actual magic? In the park, you can cast actual spells! In Diagon Alley and Hogsmeade, you can buy interactive wands from Ollivanders Wand Shop. You can make water spout, mandrakes squeal, a skeleton dance, and much more! Make sure to check out the map that comes with your wand to see all the special places your wand works.
MuggleNet Live!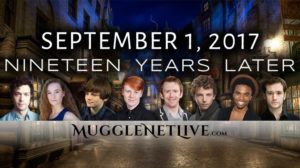 If you want to see all of these amazing hidden treasures at Diagon Alley for yourself, then join us at MuggleNet Live! on September 1! We will be celebrating the actual date of 19 years later from the epilogue of Deathly Hallows! There will be a buffet, unlimited butterbeer and ice cream, panels, rides, live shows, and best of all, a park full of only Harry Potter fans! There is even going to be film talent, including Sean Biggerstaff (Oliver Wood), Chis Rankin (Percy Weasley), Christian Coulson (CoS Tom Riddle), and Luke Youngblood (Lee Jordan), as well as many other stars. All autographs and pictures with talent are free of charge! Be sure to get your tickets now before they sell out!