Pottermore, Do You Think "Cursed Child" Is Canon or Not?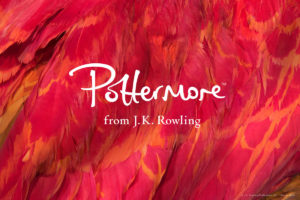 For the last few years, Pottermore has been putting out new information about the Harry Potter series that comes straight from J.K. Rowling. Not everything on Pottermore comes straight from J.K. Rowling. There are also positive opinion pieces, listicles, and compiled backstories of J.K. Rowling's previous writings. Pottermore itself has claimed that all the information it publishes is canon, but lately, I've been wondering if they only push the canon they want fans to focus on.

As the fandom famously knows, J.K. Rowling tweeted last year saying that Harry Potter and the Cursed Child should, in fact, be treated as wizarding world canon. While Pottermore does have a section of the website dedicated to Cursed Child news, there never seems to be any mention of it in regard to the official wizarding world canon.
Malfoy Family Tree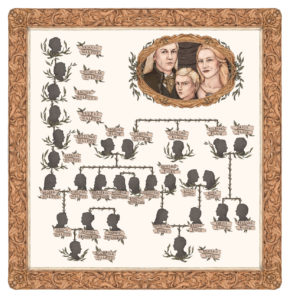 For example, last month Pottermore published a finished Malfoy family tree, as well as a beautiful portrait of Lucius, Narcissa, and Draco. The tree also has the complete extended Black family side. It includes extended characters that we don't hear about much, as well as a small bio of them. We have Rabastan Lestrange (Death Eater and Rudolph's brother), Edward Lupin (Tonks and Remus's son), Brutus Malfoy (Lucius's great-grandfather), and even Daphne Greengrass (Astoria Malfoy's sister). A testimony of Malfoy family canon, one might say. But I looked closer at the family history and noticed one person who was missing: Delphi. She is a character who is supposed to be Bellatrix's "daughter."
I know you may claim that this is a Malfoy family tree. Bellatrix would never include her secret daughter a family portrait. Yes, but the Malfoys or Blacks would definitely not allow Edward Tonks, a Muggle-born, or Remus Lupin, a half-blood werewolf, on a family tree, but there they both are. Now, I'm not here trying to force Cursed Child as canon. I don't think it is and nor do I actually believe Bellatrix had a daughter with Lord Voldemort. But J.K. Rowling's infamous tweet says it is, and shouldn't Pottermore, J.K. Rowling's website, follow what she says is canon?
Character Profiles
Pottermore has sections of the website dedicated to many different characters from the wizarding world. Harry, Ron, and Hermione have their own pages, as well many other side characters. On these pages, you can read extra information J.K. Rowling has written about them, articles about their best moments, quotes, pictures from the films, and character bios. Some of the pages even have complete character timelines, like Ron Weasley's. There is absolutely no mention of Ron's story in Cursed Child, and the quotes that are taken from 19 years later are from the epilogue of Deathly Hallows, not Cursed Child. In fact, no character that is mentioned in Cursed Child has anything about Cursed Child on their page. Additionally, no "new" characters (Albus Severus, Scorpius Malfoy, Delphi, Rose Granger-Weasley) even have a character bio to begin with. Everything Cursed Child related is strictly kept on the Cursed Child tab of the website. Cursed Child is not treated as the canon continuation of the original series.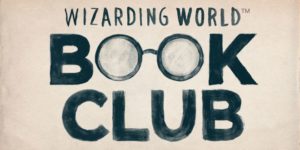 Wizarding World Book Club 
The Wizarding World Book Club is Pottermore's brand new book club that will discuss and analyze the Harry Potter books on Twitter.  The title of the book club is the Wizarding World Book Club, not Harry Potter, so why is Cursed Child not part of the discussion? Does Pottermore not consider Cursed Child to be "the eighth story," as it is often referred to?  Perhaps they will announce plans to read Cursed Child as well as Fantastic Beasts after they finish Deathly Hallows, but who can know?
In the meantime, be sure to check out MuggleNet's own Harry Potter reread podcast, Alohomora!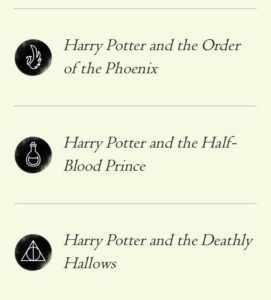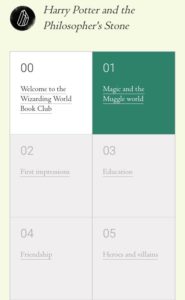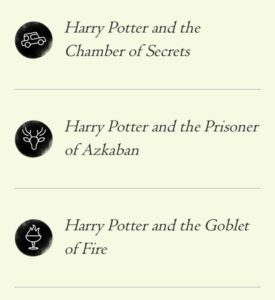 Canon on Pottermore
Pottermore has no articles or posts about what canon is or isn't to begin with. If you search "canon" on the website, nothing even comes up. Pottermore is such a great place for J.K. Rowling to teach us about new wizarding world expansions. I just wish that Pottermore would use its authority on the wizarding world to explain the confusing canon that the franchise now presents.