Check Out the Gorgeous Deluxe Edition of the Illustrated "Fantastic Beasts"!
We first saw the US and UK covers for the upcoming illustrated edition of Fantastic Beasts and Where to Find Them back in July, and if you thought those were breathtaking, just wait until you see the cover of Bloomsbury's deluxe edition!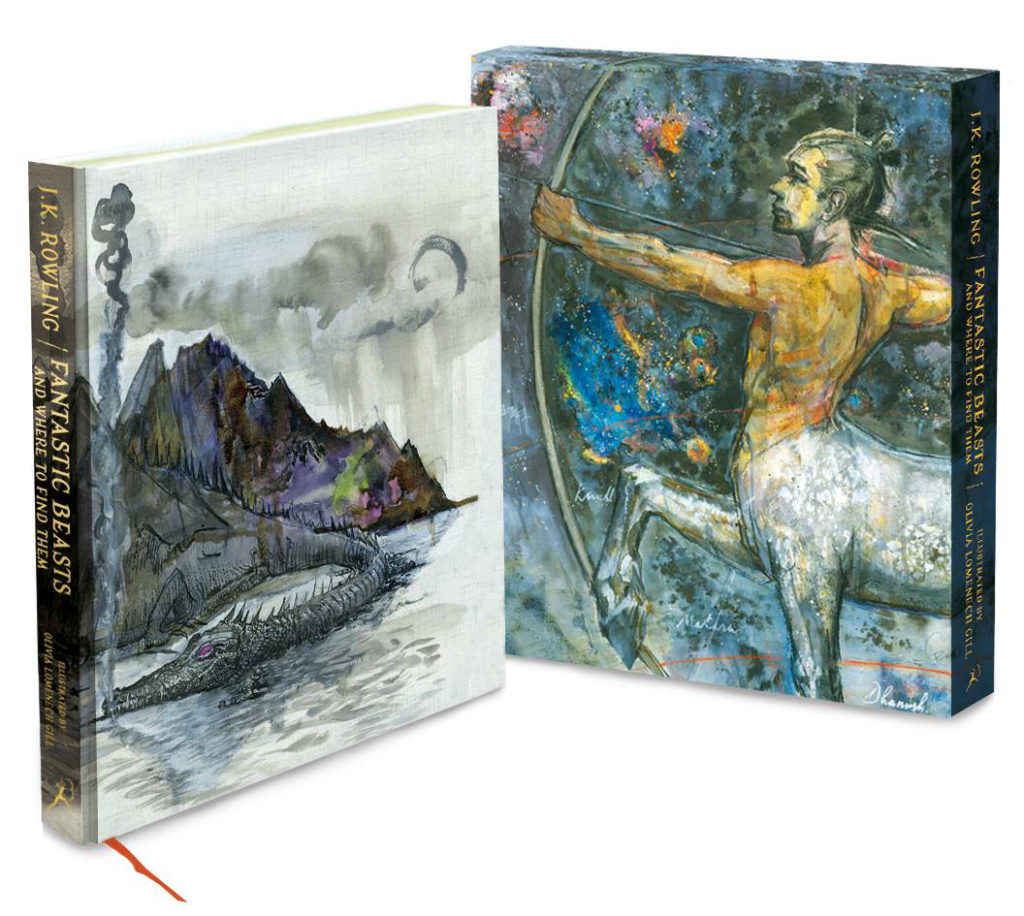 We were already impressed with illustrator Olivia Lomenech Gill, but every new image released just keeps raising our expectations for the finished book. The deluxe edition of Fantastic Beasts retails for £120, although it is currently discounted on Bloomsbury's website to £108. Both the deluxe edition and the standard edition will be published on November 7.
Scholastic, which will be publishing the illustrated edition in the US, has yet to announce a deluxe edition of the book stateside. In the past, however, both publishers have released deluxe editions of Jim Kay's illustrated Harry Potter titles, so we wouldn't be surprised if an announcement is soon made for Fantastic Beasts as well!
Unlike with the Jim Kay books, we already know that the Bloomsbury and Scholastic illustrated editions of Fantastic Beasts and Where to Find Them will have different covers – so we can't wait to see how the deluxe editions might be different too!
See more images from the interior of the new illustrated book here and read about our preview of the soon-to-be-final product here.