"Cormoran Strike" TV Tie-In Editions Available in Time for Series Premiere
We can't wait to finally see J.K. Rowling's/Robert Galbraith's Cormoran Strike mystery novels brought to the screen – the series premiere is this Sunday, August 27 on BBC One!
In promotion, Little, Brown has already released a paperback TV tie-in edition of the first book, The Cuckoo's Calling, and a similar edition of the second book, The Silkworm, will follow on September 7. The covers feature the series' stars Tom Burke (Strike) and Holliday Grainger (Robin):
Of course, as book lovers, we're rather more fond of our original cover designs, but these new editions are sure to bring in more readers to Robert Galbraith's fantastic stories!
Meanwhile, Robert Galbraith's website has been newly redesigned in the same style as jkrowling.com, featuring books, notebooks, photos, and other writing and filming paraphernalia.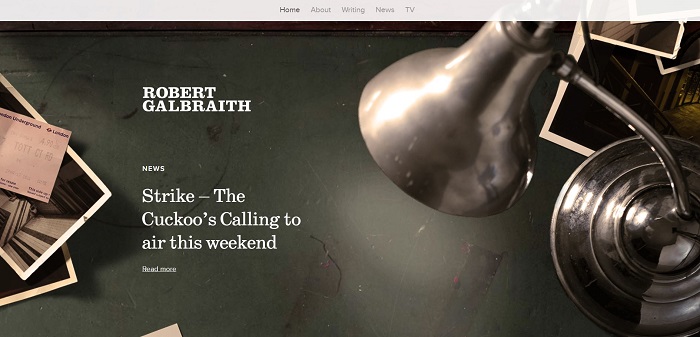 In case you missed it, check out the trailer for Strike – The Cuckoo's Calling below, and also check out our interviews with Tom Burke and Holliday Grainger.
—————
Don't forget to purchase your ticket to MuggleNet's private fan event taking place September 1 at Universal Studios Orlando, where we've reserved Diagon Alley, King's Cross Station, and the Hogwarts Express just for our guests! We've got a ton of magical things planned for attendees, including exclusive, once-in-a-lifetime experiences with Potter talent inside Diagon Alley and on Platform 9 ¾! Get your tickets here!