Twitter Proof That "Potter" Talent Gets Excited About Special Events
We all know that feeling. You know, the one where you don't want to wish your life away, but you just really want a certain day to come? Here at MuggleNet, we've been counting down the days until we can gather together with our staff family and our wider fandom family to celebrate the date of 19 years later. It seems that our special guests are also pretty excited.
Chris Rankin, the films' Percy Weasley, helped us announce the event by taking to Twitter…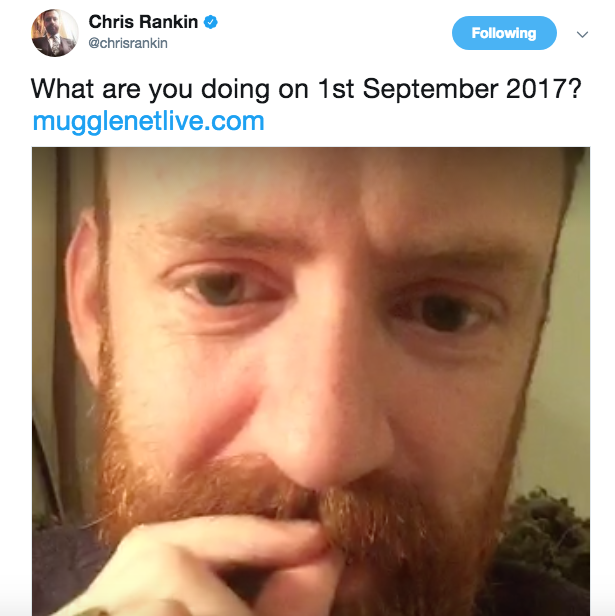 … and his enthusiasm seems to grow every time he Tweets about it.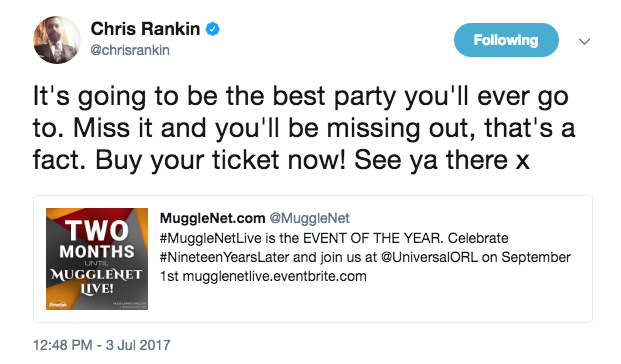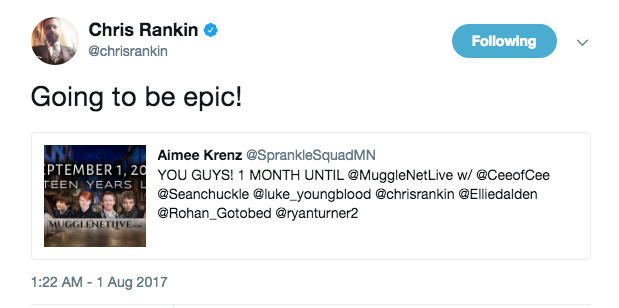 As the date gets closer,  Ellie Darcey-Alden (young Lily Potter) and Rohan Gotobed (young Sirius Black) conduct a Twitter countdown.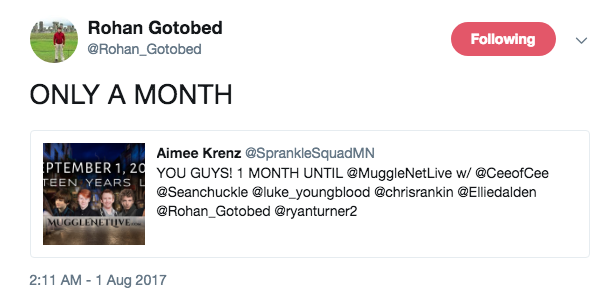 For Ryan Turner (Hugo Weasley), it's his first time back to the Universal Orlando theme park since the films wrapped up.

One thing they are all excited about is meeting you!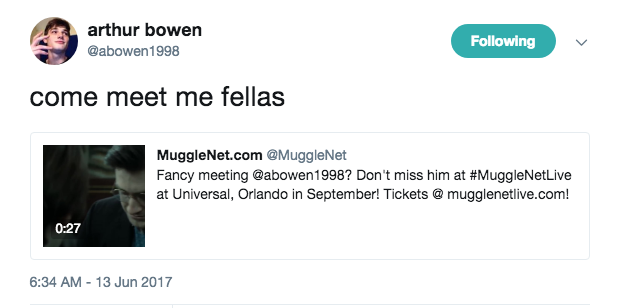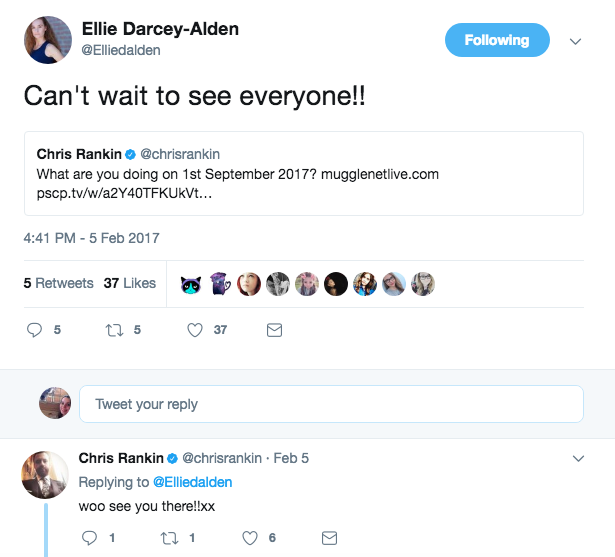 At MuggleNet Live! 2017: Nineteen Years Later, all these Potter stars and more will be roaming the park. You never know whom you might run into, and autographs and photos are free! Check out the video below for our full talent lineup and visit mugglenetlive.com to purchase tickets!