Funko Pop! Releases NYCC 2017 Exclusives, Including Boggart-Snape and Grindelwald
The Harry Potter Funko Pop!s just keep coming! Funko has revealed this year's crop of New York Comic Con-exclusive figures from Warner Bros., including a Harry Potter Pop!, a Fantastic Beasts Pop!, and a Harry Potter Rock Candy figure.
Who couldn't adore this new figure of Neville's boggart as Snape dressed in his grandmother's clothes? The figure is number 52 of the Harry Potter collection, an addition to Wave 4, which was released in August.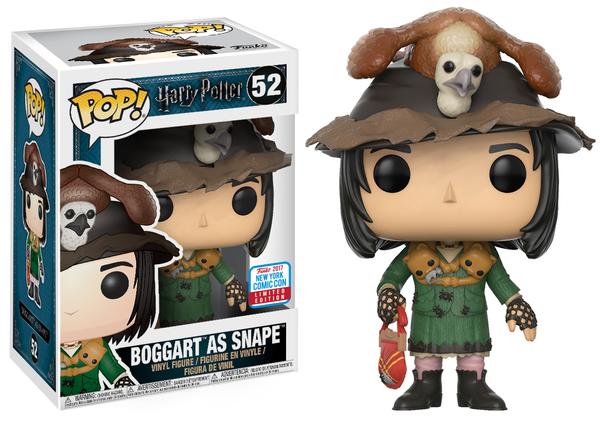 Number 13 of the Fantastic Beasts collection is Gellert Grindelwald, whom we expect to see a lot more of in the next movie. The original Fantastic Beasts collection was unveiled a year ago, shortly before the first movie.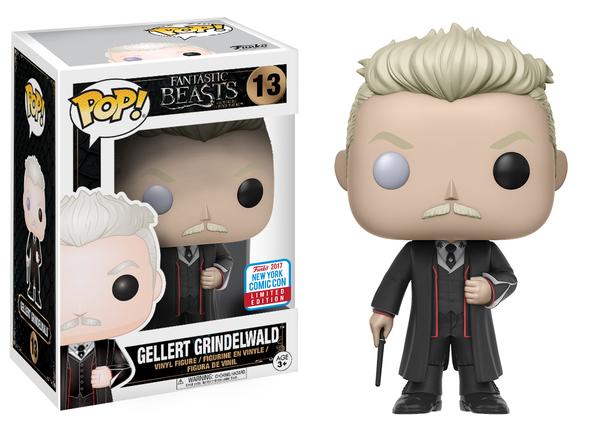 And finally, we have a Rock Candy figure of Luna in her lion-head mascot, supporting the Gryffindor Quidditch team.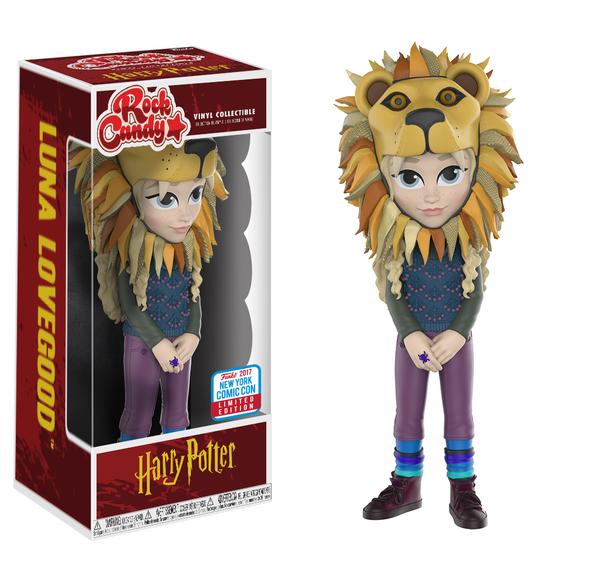 You can get a 360-degree view of the figures in the video below. Skip to 0:52 to see the Harry Potter figures.
New York Comic Con is October 5–8. Will you be attending and picking up any of these new Funko Pop!s?