Interactive Exhibit Coming to Gloucester Cathedral for Big Draw 2017
To celebrate the National Campaign for Drawing, Big Draw 2017, Gloucester Cathedral, one of the iconic filming locations for Harry Potter, will host the BIG Cathedral Draw,  October 21–29. It will open with a two-day LIVE Draw, where visitors will be able to view the artist, Amy-Jane Adams, creating an installation in the West Slype of the Cathedral, with large-scale ink and watercolor murals inspired by the history and architecture of the Cathedral, including life-sized depictions of key figures from the building's history.
The interactive half of the installation will be a paper "carpet" down the cloister walkway, measuring over 30 yards and printed with a pattern inspired by the fan designs in the cloister ceiling and the stained-glass work. Visitors of all ages will be encouraged to add color to the work with provided watercolors and poster paints. At least this painting in the corridor won't be because of You-Know-Who!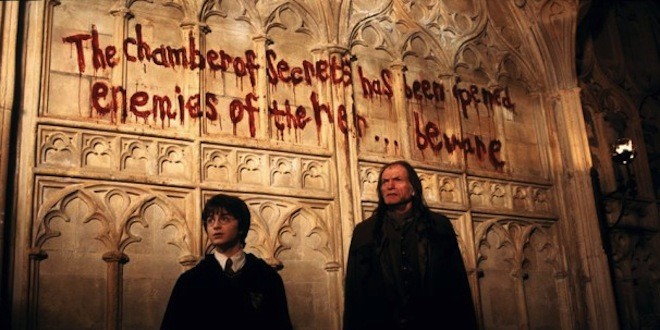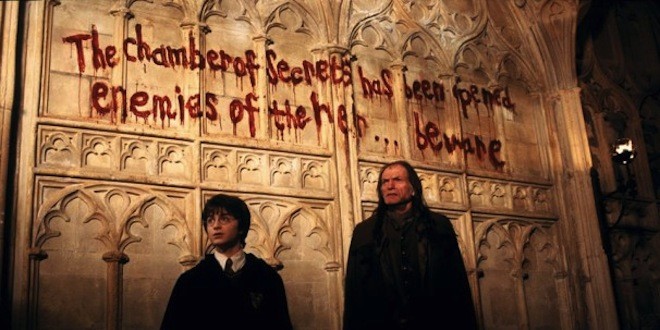 Attendance hours for the Big Draw Project will be from 10:00 a.m. to 5:00 p.m., Saturday, October 21 through Sunday, October 29, 2017. The official opening of the installation will take place on Monday, October 23, 2017, with a press opening from 10:00 a.m. to 12:00 p.m. and a cake and tea reception open to the public between 12:00 p.m. and 4:00 p.m.