Social Media Roundup: Hogwarts Will Always Be There to Welcome You Home
In this week's roundup, get ready to feel all kinds of nostalgic as we get up to speed on what our Harry Potter alumni have been busy with!
First up, it appears that the queen herself, J.K. Rowling, just can't escape her wonderful wizarding world! And hey, we're definitely not complaining about that…
— J.K. Rowling (@jk_rowling) October 20, 2017
Jessie Cave (Lavender Brown) made her desire to return to Platform 9 3/4 very clear, as depicted through one of her adorable doodles.
⚡️⚡️ https://t.co/RHwwZ3BBuN ⚡️⚡️ pic.twitter.com/qjLp0qwy7f

— Jessie Cave (@jessiecave) October 18, 2017
Moving along, Stan Yanevski (Viktor Krum) recently reflected on a potential last dance between his Bulgarian character and Hermione Granger, a scene that was ultimately cut from the first part of Harry Potter and the Deathly Hallows. We're sure Ron Weasley would be happy about that!
And while Ron might have taken Padma Patil (played by Afshan Azad) to the Yule Ball, it looks like Afshan has found her true partner. Congratulations, Afshan!
We would also like to congratulate Katie Leung (Cho Chang) on receiving the title of "GQ Woman of the Day" from British GQ!
Wowza! ?? thanks x https://t.co/sReQyKdCLf

— Katie Leung (@Kt_Leung) October 9, 2017
Look out for Rita Skeeter! Evanna Lynch (Luna Lovegood) admitted that the wackiness and everlasting magic of J.K. Rowling's wizarding universe have made her a "paranoid and hypervigilant muggle," especially when it comes to strange-looking bugs in her shower!
And much like kind and selfless Luna, Evanna recently displayed her support for the Harry Potter Alliance's #WithoutHermione campaign – to expand education access for all girls. How inspiring!
Only a few more hours to support @TheHPAlliance's #WithoutHermione campaign & claim some Potter-inspired perks! https://t.co/Br8wexNop2

— Evanna Lynch (@Evy_Lynch) October 10, 2017
Moving to Harry Potter himself, Daniel Radcliffe has some exciting news to share… Jungle has officially been released in theaters and is now available on demand!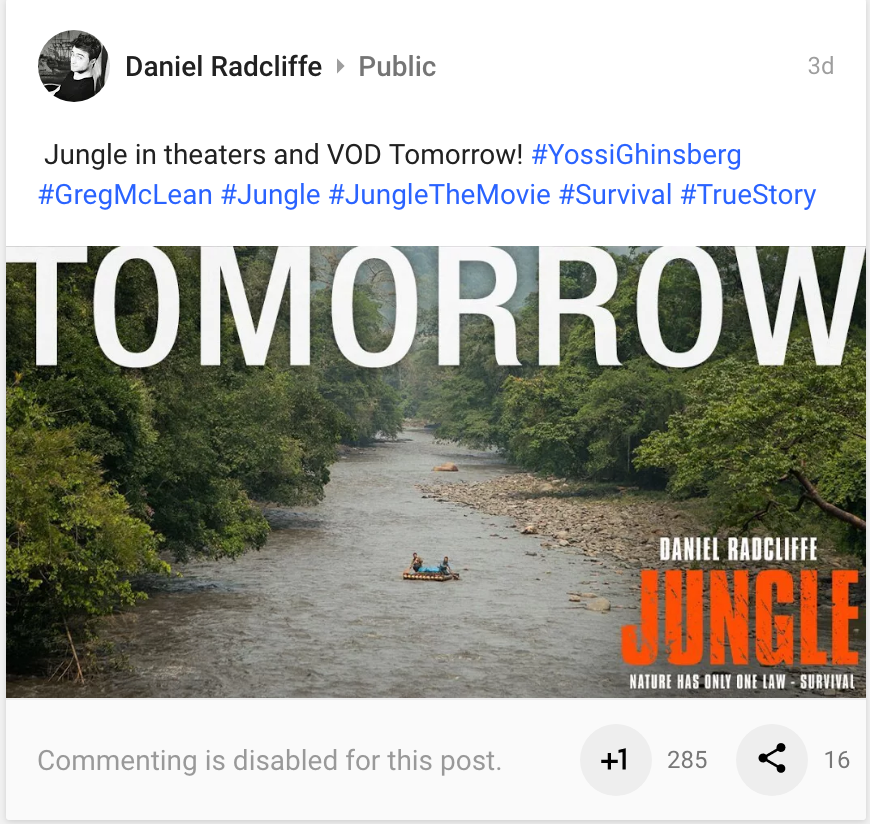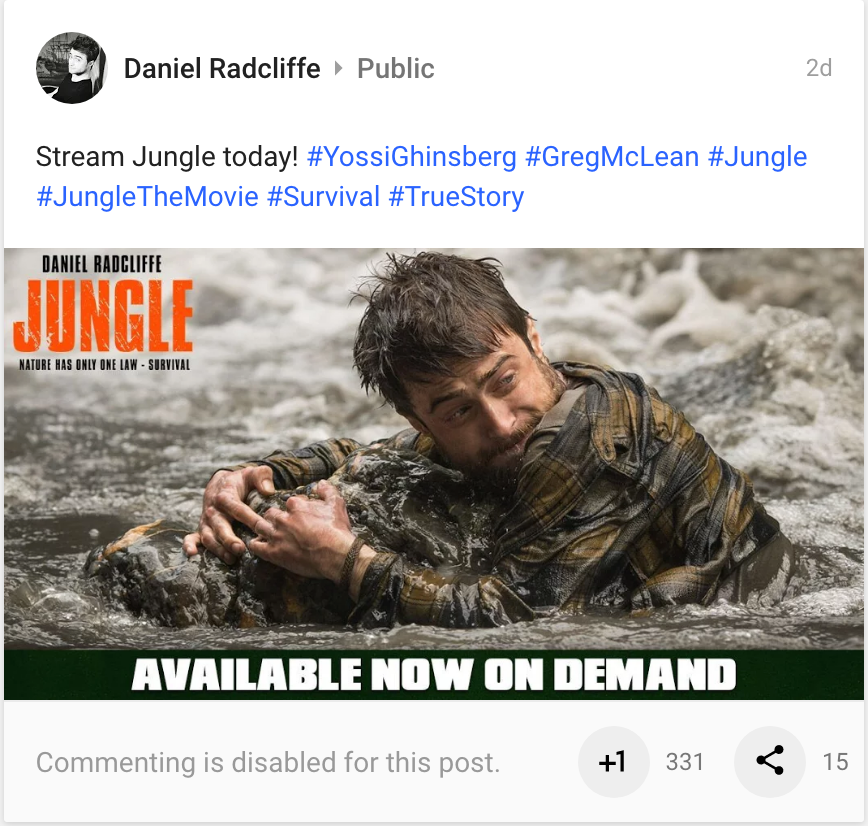 Finally, Tom Felton (Draco Malfoy) provided fans with a special surprise to show his love for Harry Potter. We love it.
From weird bugs resembling Rita Skeeter to having Professor McGonagall as a mother, the magic of Potter is never going anywhere. What are your thoughts on this week's roundup?