New "Fantastic Beasts" Still Shows Newt and Jacob Reunited!
Everyone's hearts broke last year as we watched Jacob Kowalski (Dan Fogler) have his memory of magic wiped at the end of Fantastic Beasts and Where to Find Them. When it was announced last year that Dan Fogler would be returning to the franchise in Fantastic Beasts: The Crimes of Grindelwald, we were overjoyed — albeit a bit confused. Would Jacob regain his memories of Newt and his beasts? What part would the No-Maj play in saving the wizarding world from Grindelwald? And perhaps most importantly, how is his bakery doing?
Well, we can't answer those questions yet. But we can take a look at this brand-new image of Newt and Jacob in the streets of Paris!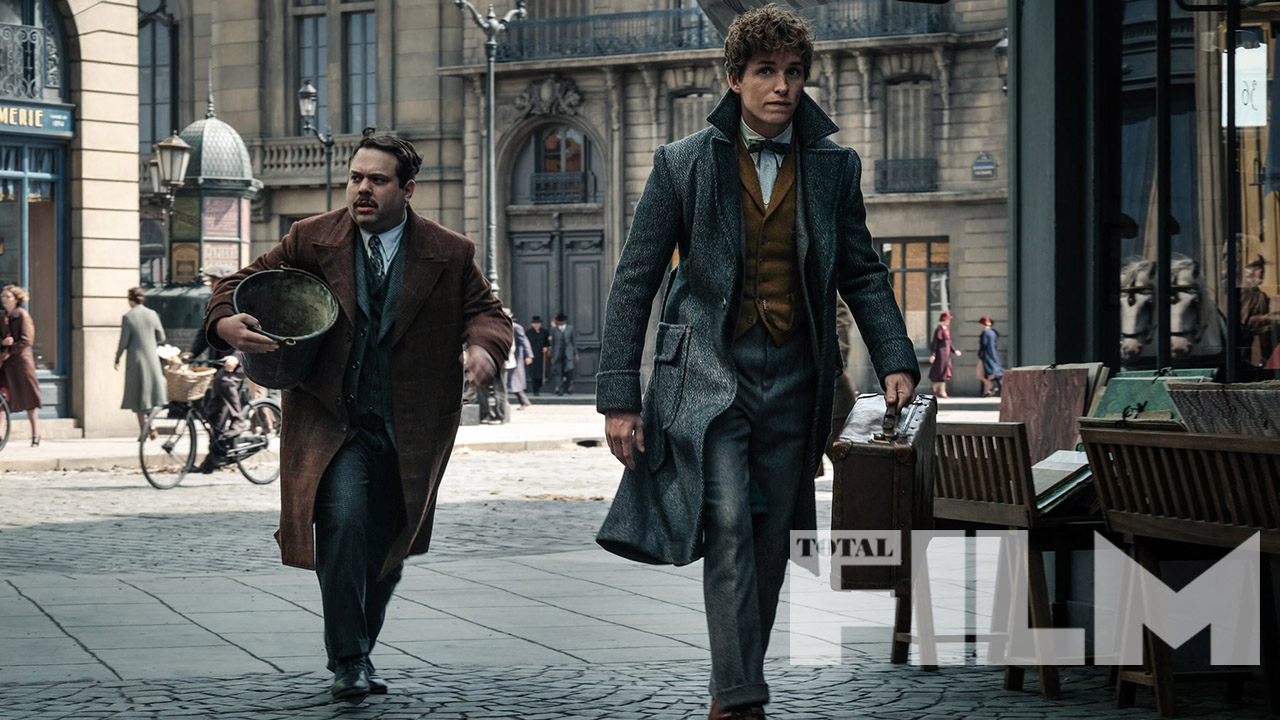 For starters, we know this is Paris by looking at the French names on the signs. But other than that, this image only raises more questions. Why are they in Paris? What's in that basket? Sadly, we won't know until November 16, 2018.