New "Harry Potter" Funko SuperCute Plushes and Pop! Vinyls on Broomsticks
The Harry Potter line of Funko Pop! vinyls is adding two more figures to its ranks. Quidditch fans will be happy to see both Ginny on a broom (#53) and Ron on a broom (#54), as follow-ups to the 2017 SDCC exclusive Harry on a broom (#31). These two new figures will be available in January 2018.
Also coming are five more SuperCute Plush Funkos, hitting stores in February 2018: Quidditch Harry, Quidditch Ron, Yule Ball Hermione, Hagrid, and Hedwig. They follow the first series of five Harry Potter plushes, which was released this past summer.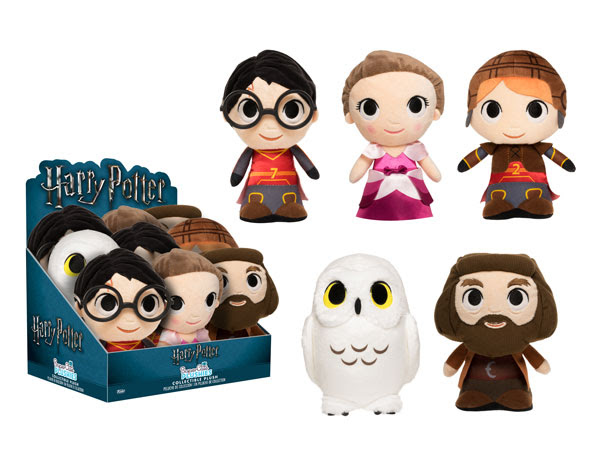 And Potter is now being added to Funko's new line of Vynl packs of two paired figures. "There's no I in Vynl, because there's always two of them," Funko says. Here we have Hagrid and what looks to be a Movie-4-haircut Harry. The set will be available in March 2018.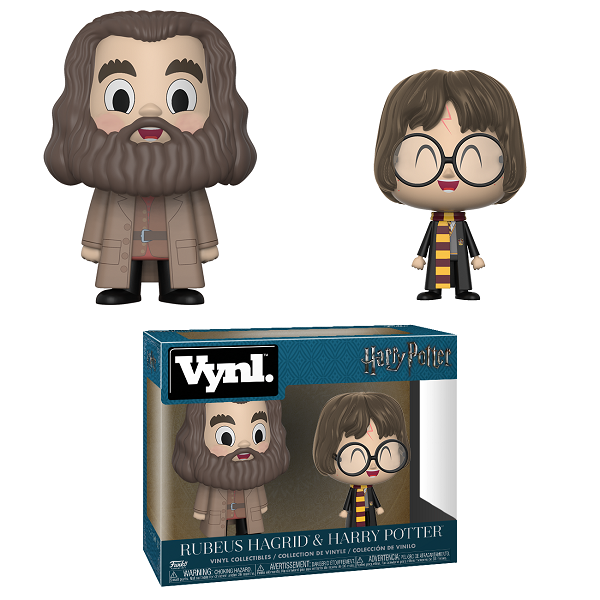 You can browse Funko's catalog of available Harry Potter products here and find a handy list of all Harry Potter Pop! vinyls here.
How many Harry Potter Funko Pop! figures do you have? Which is your favorite?