What Eddie Redmayne Really Thinks of Jude Law
When Jude Law was announced as young Albus Dumbledore in Fantastic Beasts: The Crimes of Grindelwald, reactions were strong and immediate, and this has become perhaps one of the most hotly anticipated aspects of the sequel.
The fans all have their opinions, but what about the rest of the Fantastic Beasts cast? In an interview with Radio Times, Eddie Redmayne has finally declared his own feelings about the casting and Law's portrayal of the iconic character.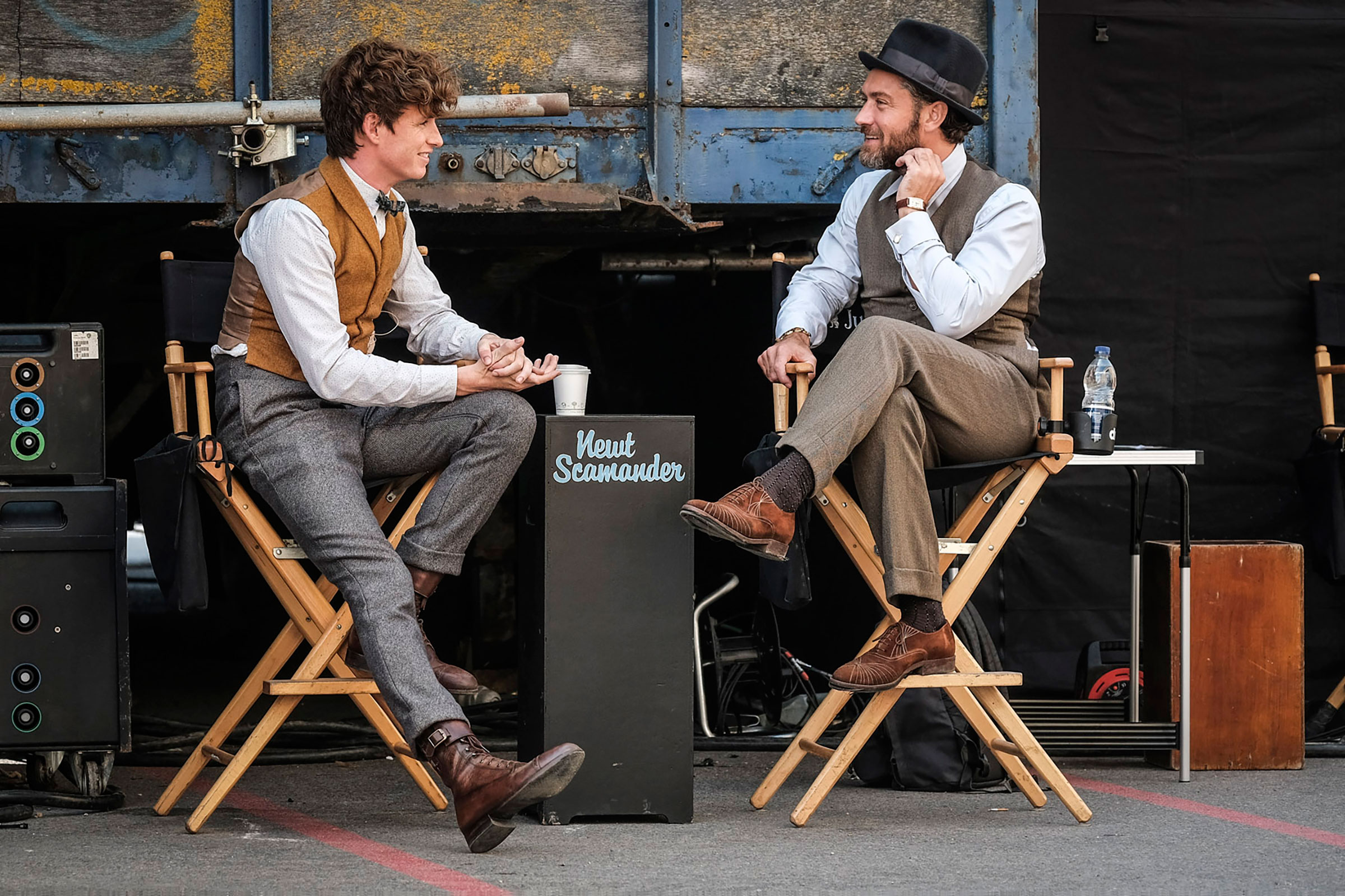 When asked about Dumbledore's addition to the film series, Redmayne said, "It was so fun working with Jude."
I've known Jude for many years, and I like him hugely, and it was really wonderful watching him find the young version of Dumbledore.
Redmayne admits that there is very little he can say but describes Law's portrayal of Dumbledore as "playful."
It sounds like Law is doing his best to incorporate the lovable, eccentric side of Dumbledore into the character instead of focusing only on the serious aspects likely to be brought forward during the wartime of the film and that he has one big fan in Redmayne.
We can't wait to see his complex Dumbledore come to life on screen. How are you feeling about Jude Law as Dumbledore as we draw closer to the film's release? Are you glad Jude Law is including the lighter side of the character in his portrayal?
Watch the full interview below!