Seven Times Oliver Wood Was an Icon
The general consensus among book fans is that Oliver Wood is a legend. His overzealous attitude toward Quidditch creates some of the greatest comedic moments in the earlier books, and his absence in the films is sorely felt. Yes, he makes brief appearances, but those don't compare to his shining book scenes, especially considering how much his character was watered down for the big screen. Well, I decided to take matters into my own hands and compile a list of Oliver Wood's greatest moments.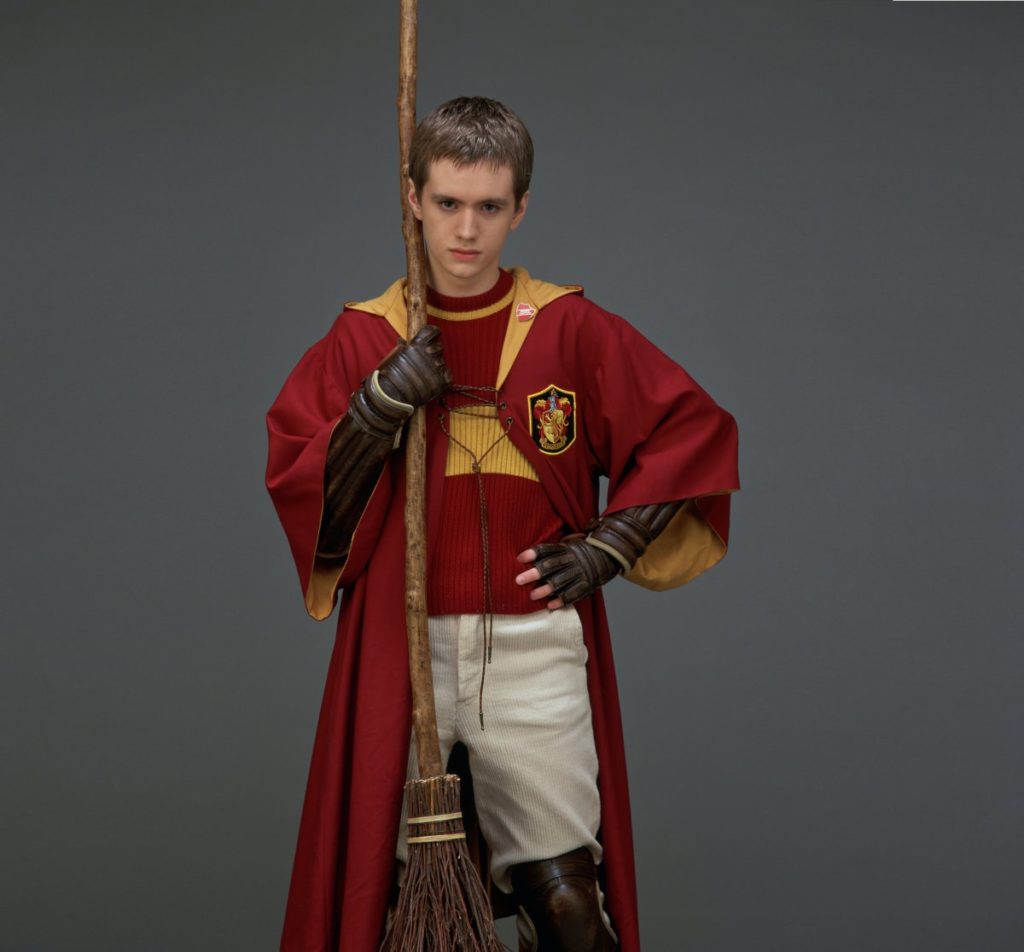 1. When Oliver's dedication to Quidditch violated acceptable social norms.
Harry, however, was shaken awake several hours earlier than he would have liked by Oliver Wood, Captain of the Gryffindor Quidditch team.
"Whassamatter?" said Harry groggily.
"Quidditch practice!" said Wood. "Come on!"
Harry squinted at the window. There was a thin mist hanging across the pink-and-gold sky. Now that he was awake, he couldn't understand how he could have slept through the racket the birds were making.
"Oliver," Harry croaked. "It's the crack of dawn."
"Exactly," said Wood.
(CoS 7)
2. The time Wood inadvertently predicted the rogue Bludger incident.
Chest heaving with emotion, Wood turned to Harry.
"It'll be down to you, Harry, to show them that a Seeker has to have something more than a rich father. Get to that Snitch before Malfoy or die trying, Harry, because we've got to win today, we've got to."
(CoS 10)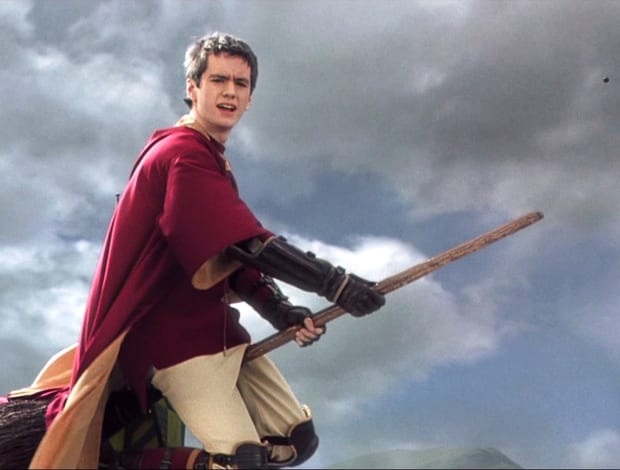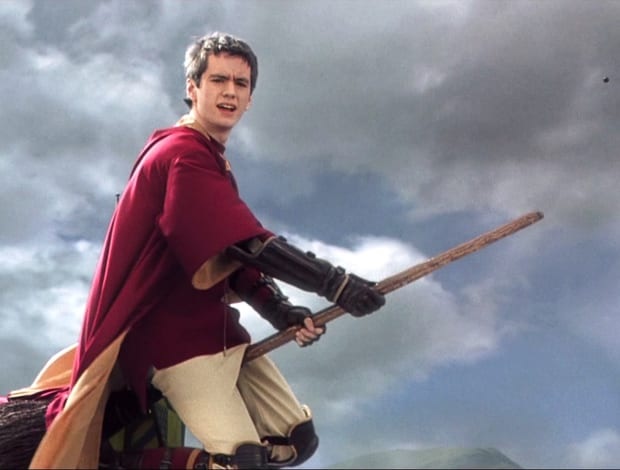 3. That time he didn't underestimate Hufflepuff House.
"I don't know why you're worried, Oliver, Hufflepuff is a pushover. Last time we played them, Harry caught the Snitch in about five minutes, remember?"
"We were playing in completely different conditions!" Wood shouted, his eyes bulging slightly. "Diggory's put a very strong side together! He's an excellent Seeker! I was afraid you'd take it like this! We mustn't relax! We must keep our focus! Slytherin is trying to wrong-foot us! We must win!"
"Oliver, calm down!" said Fred, looking slightly alarmed. "We're taking Hufflepuff very seriously! Seriously!"
(PoA 9)
4. When Oliver pestered Harry to death over the upcoming match.
Harry had no room in his head to worry about anything except the match tomorrow. Oliver Wood kept hurrying up to him between classes and giving him tips. The third time this happened, Wood talked for so long that Harry suddenly realized he was ten minutes late for Defense Against the Dark Arts, and set off at a run with Wood shouting after him, "Diggory's got a very fast swerve, Harry, so you might want to try looping him –"
(PoA 9)
5. That time he really cared about winning.
"Bad news, Harry. I've just been to see Professor McGonagall about the Firebolt. She – er – got a bit shirty with me. Told me I'd got my priorities wrong. Seemed to think I cared more about winning the Cup than I do about you staying alive. Just because I told her I didn't care if it threw you off, as long as you caught the Snitch on it first." Wood shook his head in disbelief. "Honestly, the way she was yelling at me … you'd think I'd said something terrible."
(PoA 12)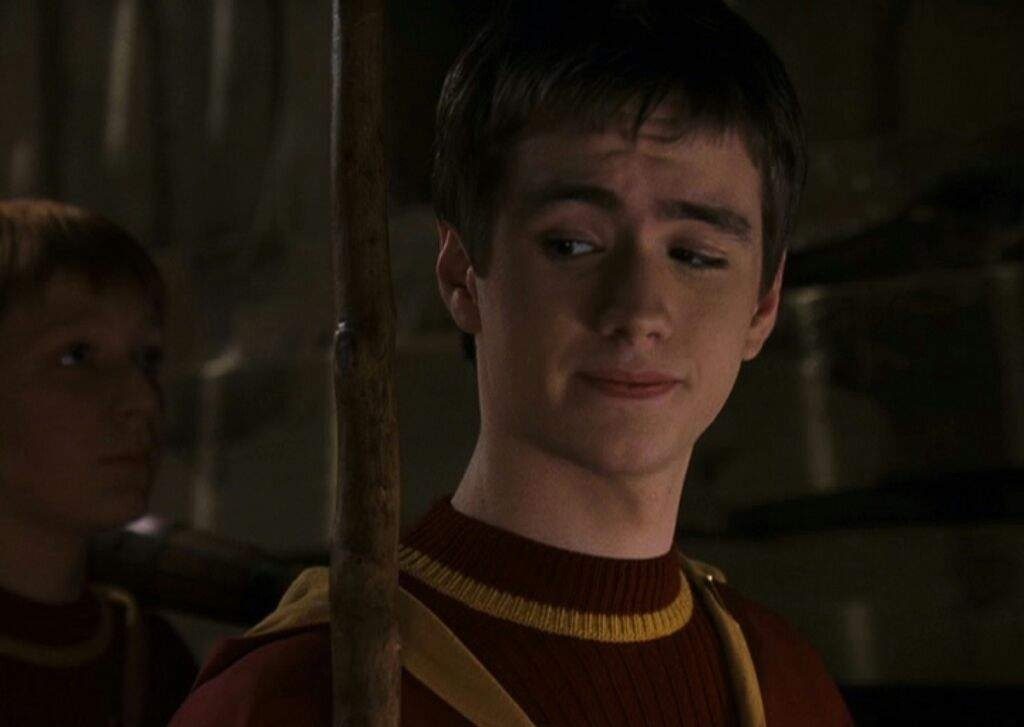 6. When he refused to back down from any kind of challenge.
Flint and Wood approached each other and grasped each other's hands very tightly; it looked as though each was trying to break the other's fingers.
(PoA 15)
7. And when he wasn't afraid to show emotion when Gryffindor won the Quidditch Cup.
Then Wood was speeding towards him, half-blinded by tears; he seized Harry around the neck and sobbed unrestrainedly into his shoulder.
(PoA 15)
Oliver Wood's role in the books is intrinsically tied to Quidditch, and since Quidditch doesn't play as big a part in the films as it does in the books, it's no surprise that many of Oliver's best scenes were omitted. It is a shame, though, because if nothing else, we do wish we could have seen more of Sean Biggerstaff on-screen in that dashing turtleneck sweater.
What were your favorite Oliver Wood moments? Let us know in the comments!