Events Roundup: "Potter" Parties Near and Far
The International Statute of Wizarding Secrecy was lifted just a bit on Sunday, February 11, 2018, as young witches and wizards mingled with Muggles at an art gallery in Stockport, England, for an afternoon of hands-on fun at their Harry Potter Book Day: Fantastic Beasts Celebration. Even those too young to attend Hogwarts were allowed, giving all a chance to create a potion, learn about and design their own magical creature (on paper, of course, as the Ministry had to draw the line somewhere), learn the proper way to fold memos for the Ministry of Magic, and even decorate a dragon egg! (We are thinking they must not have been real, as no reports of angry dragons flying over Stockport have reached our ears.) From the photographs seen so far, everyone had a very magical time.
The second annual Harry Potter Ballroom Party was on Friday, February 16 in Boston, Massachusetts, at the gorgeous Fairmont Copley Plaza, to the delight of all attending witches and wizards!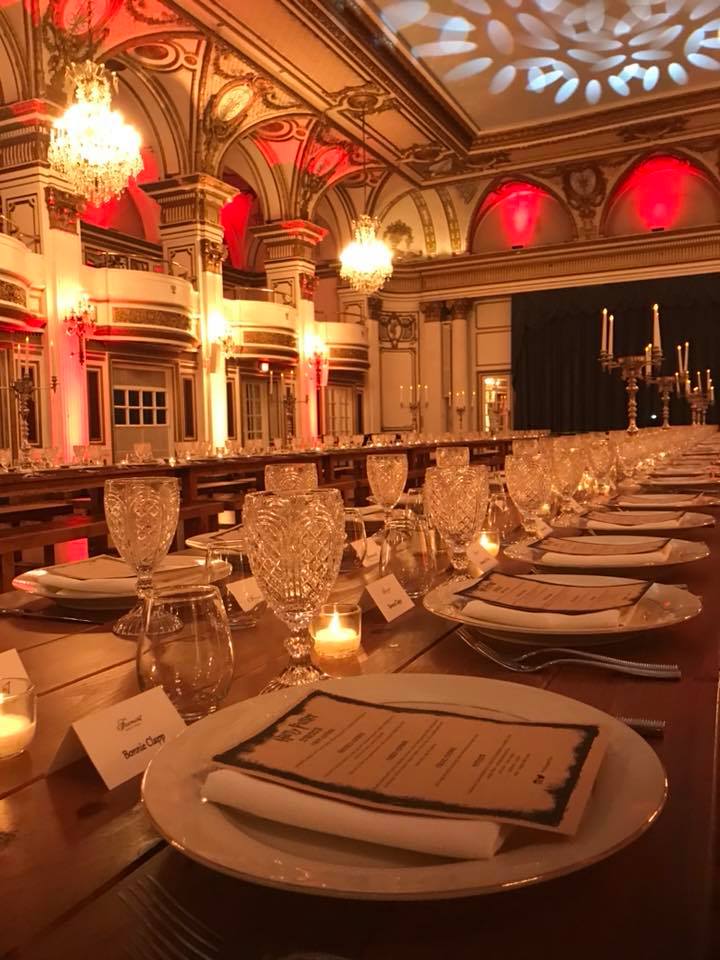 Hogwarts-inspired dinner with potion cocktails, including butterbeer (for the adults) and pumpkin juice (for the kids.) Savor pumpkin pasties with beer (and regular) cheese dipping sauce; …popcorn shrimp with crispy pickled banana peppers, lemon sriracha aioli, and honey ketchup; "dragon" Shepherd's Pie; and for dessert, there will be mile high layered chocolate cake and mini apple pies.

Enter our Great Hall and immerse yourself in an interactive dining experience complete with magical activities for all. Guests will be sorted into houses, take Herbology and Care of Magical Creatures courses, send calligraphy letters by Owl Post to home, and more!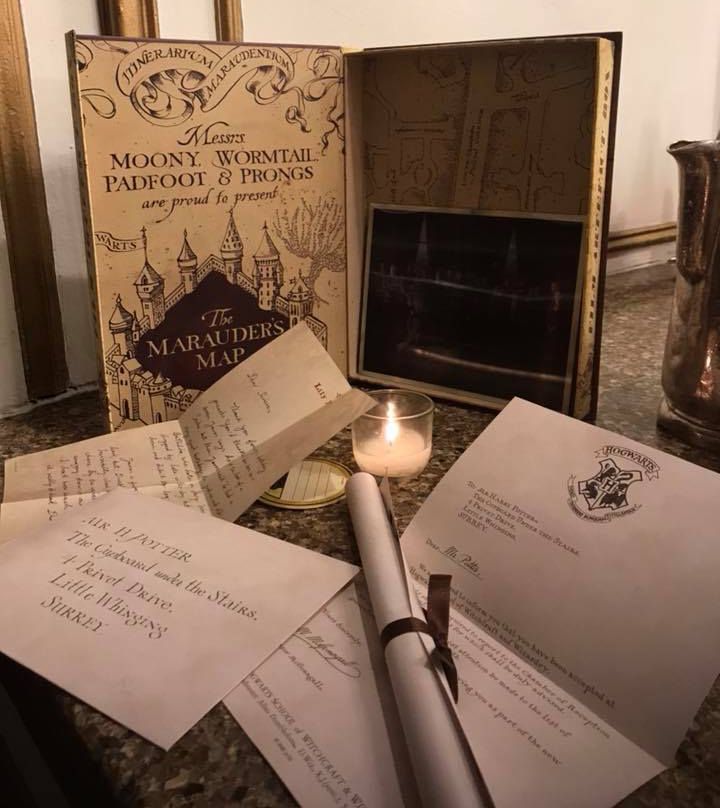 Magical Events Yet to Come
Tickets are on sale here for the next installment of the Harry Potter Film Concert Series, Harry Potter and the Prisoner of Azkaban, on July 26, 2018, at the Mann Center in Philadelphia, Pennsylvania. This is where the concert series premiered in 2016, and since then, over half a million people in 38 countries have been thrilled by this truly magical experience. Many other performances are planned around the world, and you can check here for cities and dates.
The Sparta, Michigan Chamber of Commerce will be hosting Harry Potter in the Park on June 23, 2018, and it is looking to be quite the event! The theme is "Tri-Wizard," and it will include food trucks, arts and crafts, onstage events, a House points competition, and even gnome tossing! Multiple charities will also benefit from the event.
Arthur Weasley Duck Race: Portions of the proceeds will be donated towards Now Playing 4 Kids, a 501(c)(3) whose mission is to provide at-risk children the opportunity to dream, imagine, create, and explore by giving them the chance to experience the arts. Each duck raced will help pay for one foster child or at risk child attend a movie, festival, fair, or other entertainment opportunity. We are thrilled to let Harry Potter, a horribly abused orphan, help underprivileged and at risk kids find magic in the muggle world.

We are proud to be giving you a chance to help the homeless by donating socks towards the 'Free Dobby to Help the Homeless' sock drive.

We will be partnering with two groups to support our Fantastic Beasts: K-9 Camo Companions, and Michele's Rescue. Please look on our FB Page and Website for opportunities for you to support both groups and compete for House Points.
At this time there are still tickets available, and there is even a discount for early purchase.
The following events are listed as sold out already, but you may still be able to find tickets that become available between now and the event.
July 21 and 22: The Wizard's Brunch and Dinner, Sydney, Australia. (Dates in Melbourne, Vancouver, and Toronto to be announced. Email list sign-up available here.) According to the website, you will "learn spells, drink magic potions, and eat foods set for a wizard, all set in a magical hall in the heart of the city."
September 8: Dumbledore Day, Lincoln, Lincolnshire, England. A day to immerse yourself in your love of Harry Potter while shopping in Diagon Alley, attending spell workshops, having a butterbeer in the Three Broomsticks, meeting some owls, entering the cosplay competition, and getting your picture on a Nimbus 2000.
Wizard-themed events happen every week, somewhere around the world, but all seem to have the same problem – they sell out very quickly! If you are anxious to nab tickets, see if the event organizers have an email list you can join to be notified of future dates.
Did you attend an amazing Harry Potter–themed event? Do you have tickets to any mentioned above or any other you think we should know about? Let us know in the comments below.