New "Harry Potter" Toys at New York Toy Fair!
Every year, toy retailers, creators, and enthusiasts gather in New York City for a magical three-day celebration and expo. The most exciting part is, of course, the announcement and testing of brand new toys that haven't yet hit the market. This year, LEGO, Funko, and Jakks all premiered wonderful lines of Harry Potter-inspired toys that will make any fan's heart sing, child or otherwise.
LEGO has released several versions of the Hogwarts Castle, but this most recent iteration might just be the best one yet. It focuses specifically on the Great Hall, where House banners are flying, Harry and Draco are bickering, and Professor McGonagall watches it all with a smile.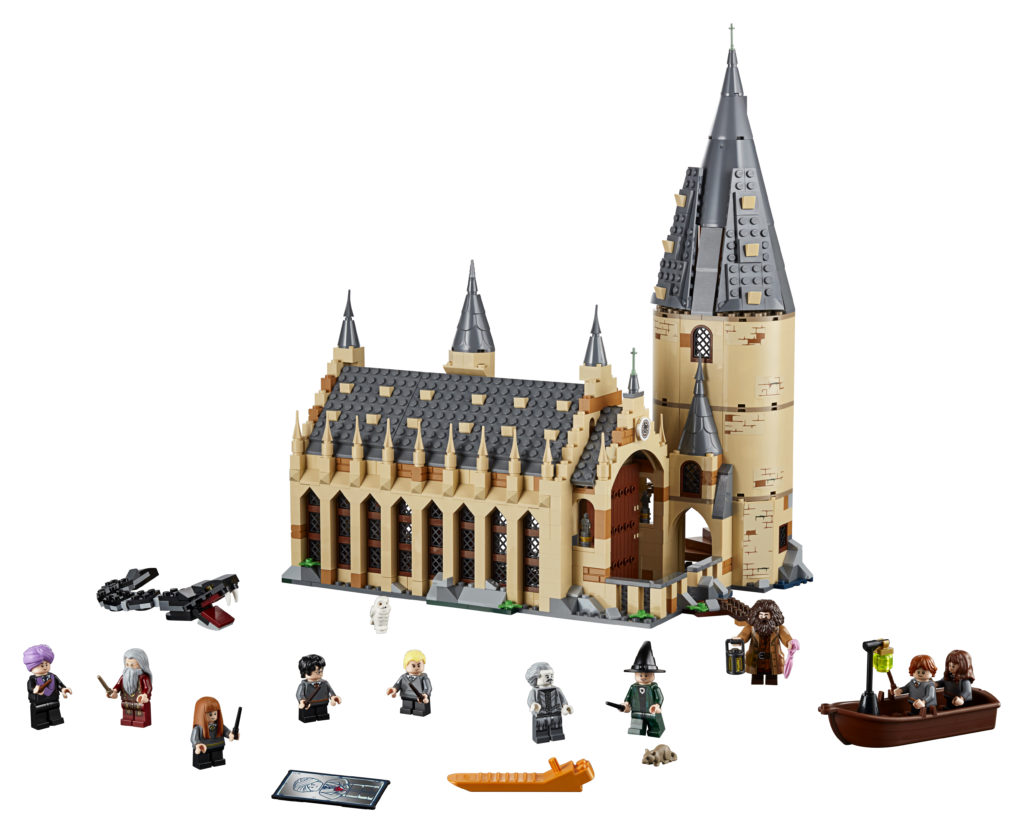 The set, which retails for $99.99, will launch August 1 and features tons of incredible tiny details that we missed in earlier versions. Maryellen Zarakas, Senior Vice President of Franchise Management & Marketing for WBCP, is ecstatic about the new release:
Together with our long-standing partners at the LEGO Group, we're excited to bring Harry Potter back into LEGO form and expand the world with the addition of Fantastic Beasts sets. These new sets allow us to strengthen the emotional connection our fans have with the [w]izarding [w]orld as they bring to life their favorite characters and memories from the films.
Funko, creator of the iconic POP! figure, is expanding its Rock Candy line to include six new character figures: Harry Potter with the prophecy orb, Ron Weasley in his Quidditch uniform, Sirius Black in his Azkaban prison uniform, Voldemort, Dumbledore, and Neville Longbottom holding the sword of Gryffindor. Neville's figure will only be available at Barnes & Noble, but the rest will be released in many stores in June.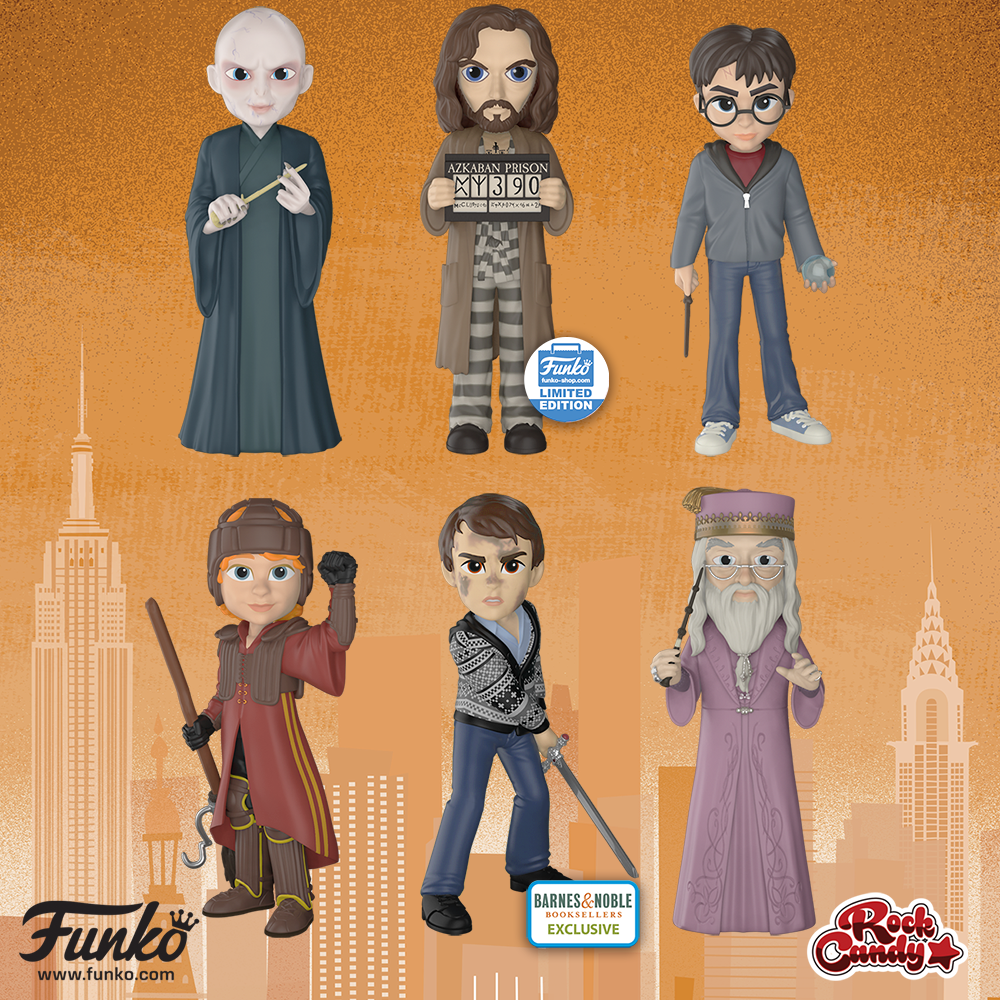 Jakks has released the most expansive line this year, with a whole host of new toys. Most exciting is its set of technologically enhanced wands in the Harry Potter Wizard Training Wand collection, as well as an assortment of Die-Cast Wands inspired by fan-favorite characters. These technologically enhanced wands use motion sensors to track movement throughout five different modes of play, allowing you to cast 11 different spells.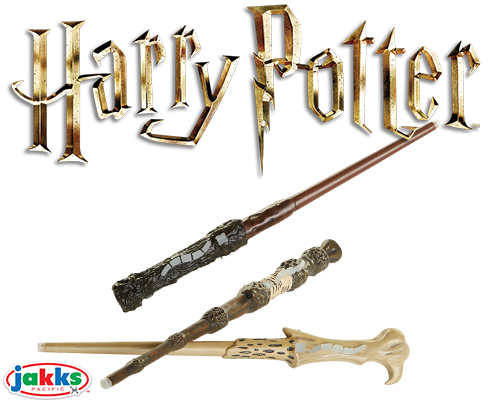 The assortment includes Harry Potter's wand, Albus Dumbledore's wand, and Voldemort's wand, each sold for $24.99. Jakks also announced the Niffler Challenge Game, inspired by Fantastic Beasts and Where to Find Them. This two-player game allows each player to load up the Niffler with jewelry and coins until they spill onto the cases; the first player to spill the contents wins. All of these toys will hit the market this fall!
Though we have to wait quite a few months to get our hands on these fantastic new toys, we can at least see these sneak-peek photos from the toy fair. Take a look down below, and tell us which is your favorite!