The Tri-Whiskard Tournament Is About to Begin
In July of last year, Joshua posted an article about which breed of dog each Potter character would be if they were, in fact, dogs. He suggested that all people loved dogs, wanted a dog, or could admit dogs were adorable. Listen, I don't want to start the Third Wizarding War here, but cats are undeniably more integral to the wizarding world than dogs. You can bring an owl, a toad, or a CAT to Hogwarts – not a Yorkie.
So with that gauntlet thrown down, I present to you the counter-article: The Potter characters, except cats.
Harry – Savannah Cat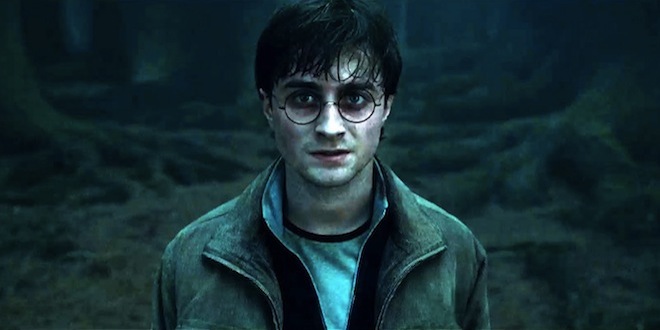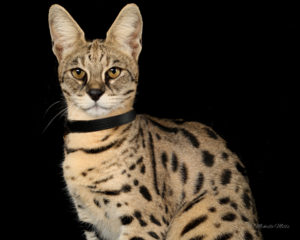 Savannah cats are a genetic mix between domestic cats and wild Servals. Like Harry, they are proud half-bloods. Savannah cats are natural athletes and great jumpers. If a Savannah cat could play Quidditch, it WOULD be the "youngest Seeker in a century." They are also very skilled at getting into things they shouldn't, like closed doors, cupboards, and off-limits third-floor corridors. Savannah cats have some very unique vocalizations – growling and hissing like their wild ancestors rather than meowing. Their snake-like hissing can be quite shocking to listeners. I wonder how Justin Finch-Fletchley would feel about that.
Ron – Sphynx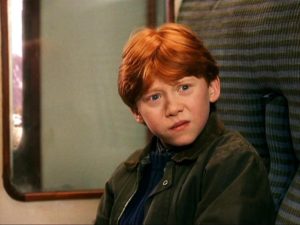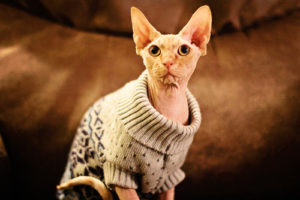 Sure, the most obvious characteristic of a Sphynx is its adorable, bald little body. But Sphynxes actually aren't bald – they are fuzzy. Ron often suffers from similar mischaracterizations. The films and the stage play often paint him as a blithering idiot. However, we all know he is extroverted, energetic, curious, and affectionate – just like the Sphynx. The Sphynx also craves attention and the spotlight. Like Ron, if a Sphynx ever looked in the Mirror of Erised, it would likely see itself surrounded by its adoring fans. Because of their lack of long fur, Sphynxes have an extra-high metabolism, making them quite warm and constantly hungry. Like Hermione says, "Do you ever stop eating?!" 
Hermione – Siamese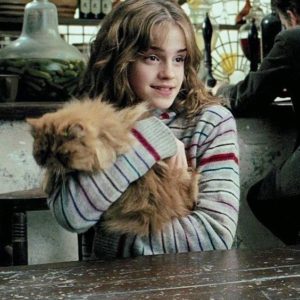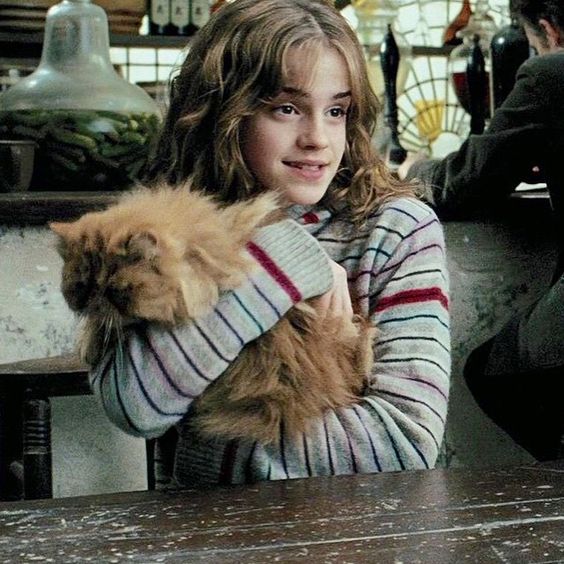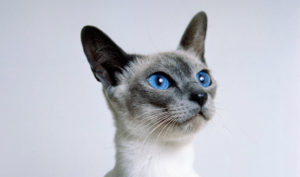 Siamese cats are as intelligent as they are beautiful. They are also extremely vocal, and we all know Hermione can never keep her mouth shut or her hand down if she knows the answer to a question – which is always. No doubt Snape would consider a Siamese cat an "insufferable know-it-all." Siamese cats also have a tendency to suffer from depression if they lack companionship. Cut to Hermione walking away, silently weeping, as she and Harry Apparated away from the forest clearing where Ron abandoned them. Excuse me while I go sob.
Ginny – Tortoiseshell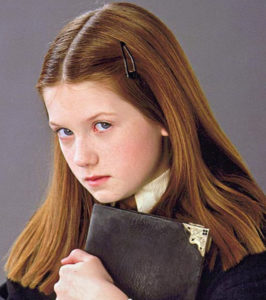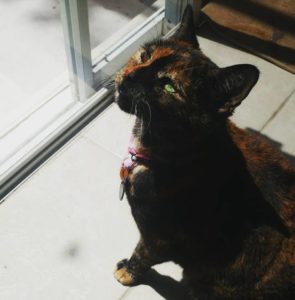 I know tortoiseshell cats are not technically their own breed, but as my own kitty is a tortie, I had to include them. Isn't she beautiful? I can attest that torties are strong-willed, independent, feisty, and unpredictable. I even found this quote from veterinarian Dr. Fern Crist:"I often tell clients that torties are the redheads of the cat world. They are beautiful, but short-tempered and quick to wrath."  You don't want to get in the way of Ginny's Bat-Bogey Hex, do you? And don't forget her efficient use of Bombarda in the Hall of Prophecy. However, torties can also be very loyal and possessive over their human. Like Ginny, they choose where their heart lies early and stick to that human for a lifetime.
Malfoy – Persian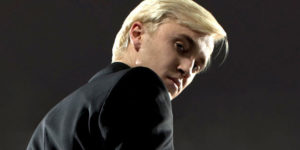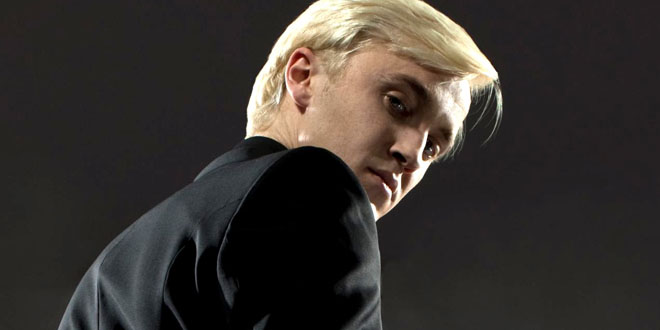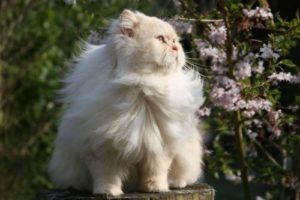 You know that Malfoy spends hours in front of the mirror every morning using the magical version of pomade on his glorious locks. Persians are known for acting superior. A Persian is the rightful lord and master of its domain. If you invade their space, their father will hear about it. Persians are one of the oldest cat breeds and can no doubt be found bragging about how far back their pure blood goes. They are not known for being particularly friendly with strangers, children, or dogs. Like Malfoy, they are very discriminating with their loyalties. It's recommended that they remain indoor cats because they would not fare too well in a fight. Cue the sound of Siamese Hermione punching Persian Malfoy in the face.
So who has won the Tri-Whiskard Tournament, the House-Cat Cup, the World Floof-itch Final? Cats or dogs? Actually, it doesn't matter because either way, they are all loyal, furry friends. Humans, cats, and dogs – a trio as golden as Harry, Ron, and Hermione.