Gary Oldman Wins His First Oscar for "Darkest Hour"
Gary Oldman's career spans nearly 40 years of acting on both stage and screen. He captured our hearts years ago as Sirius Black in Harry Potter and the Prisoner of Azkaban, but last night, he took home an Oscar for a far different role: Winston Churchill in Darkest Hour. Oldman swept the awards season this year for his portrayal of the British Prime Minister during his first years in office. This was his second nomination for the category of Actor in a Leading Role, having first been nominated in 2011 for Tinker Tailor Soldier Spy. The actor used his time onstage to thank his wife, his cast, and his mother:
Oldman's win was well deserved: His transformation into the formidable Prime Minister left him nearly unrecognizable, though he nearly turned the role down. The actor took months to research his character, discovering a certain childishness and complexity to a person regarded by many as "an old man with a cigar who was born in a bad mood." He was helped, of course, in his transformation by the makeup and hair departments, who were fittingly won in the Makeup and Hairstyling category.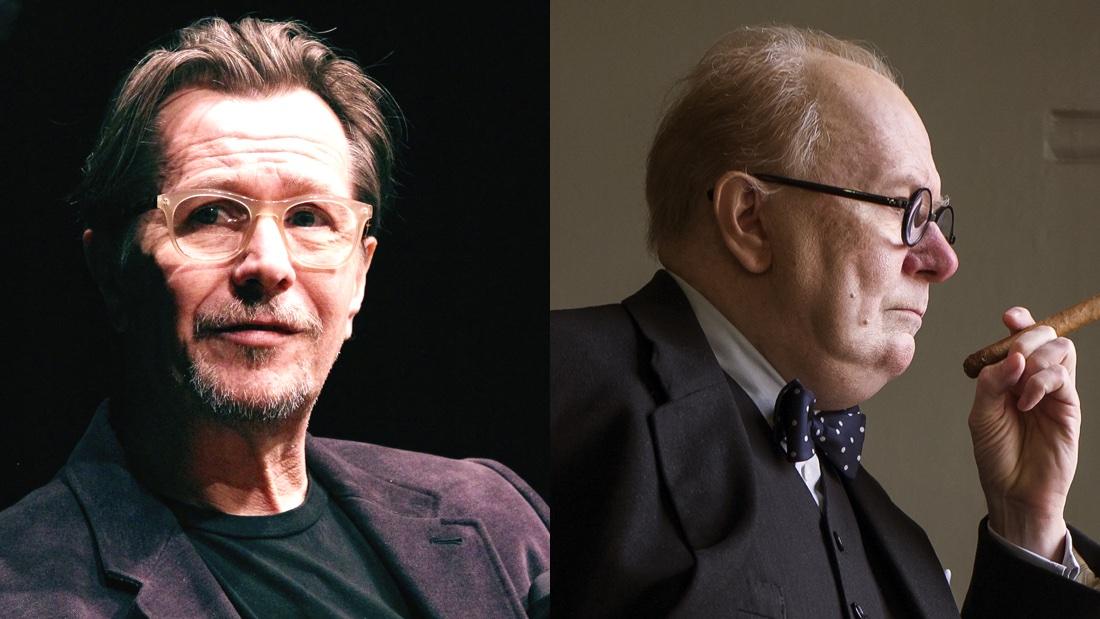 Oldman was not the only Harry Potter alumnus to take home an Academy Award last night: Alexandre Desplat, who wrote the soundtrack for Harry Potter and the Deathly Hallows – Parts 1 and 2 won for The Shape of Water.  Desplat has composed extensively for both French and English films, including animated favorites like Rise of the Guardians and harrowing dramas like Zero Dark Thirty and The Queen. This was Desplat's ninth nomination and second win, having won his first for The Grand Budapest Hotel in 2014. In addition to Music (Original Score), The Shape of Water was also awarded in the coveted Best Picture category, with Sally Hawkins winning Actress in a Leading Role for her performance and Guillermo del Toro taking home the award for directing.
Dunkirk, which starred Sir Kenneth Branagh (Gilderoy Lockhart) and told the story of the Dunkirk evacuation of World War II, took home three technical awards for Sound Mixing, Sound Editing, and Film Editing. It's no surprise that the film, which cleverly depicted the evacuation from land, sea, and air, and features little dialogue, was lauded for its sound and cinematography.
The 90th annual Academy Awards celebrated every aspect of the film industry, from in front of the camera to behind it, and we're just happy to see these wonderful artists receive the recognition they deserve. Congratulations!