"Quidditch Through the Ages" Audio CD Available for Preorder
The Quidditch Through the Ages audiobook, narrated by Andrew Lincoln (The Walking Dead), was first released via digital download from Pottermore and Audible in March. And now, readers who want the more traditional audio CD format can preorder it from Bloomsbury!
First published, of course, in the even-more-traditional book-book format in 2001, Quidditch Through the Ages details the sport's history, rules, teams, and everything else you ever wanted to know about Quidditch. It is "a perennial bestseller in the wizarding world and one of the most popular books in the Hogwarts school library."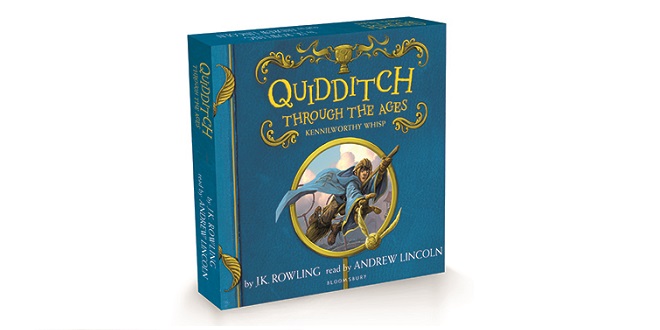 The audio CD will be released on June 14, 2018. It is currently available for preorder from Bloomsbury for £13.49 and Amazon for $11.51.
You can see a video interview with narrator Andrew Lincoln talking about Harry Potter and what he learned from Quidditch Through the Ages here.
And be sure to check out MuggleNet's list of the top seven best moments in the audiobook!