Scholastic Launches "Potter"-Themed Summer Reading Challenge
As the 20th anniversary of the US publication of Harry Potter and the Sorcerer's Stone approaches, Scholastic has announced that its 2018 Summer Reading Challenge has a Harry Potter theme: "A Magical Summer of Reading"!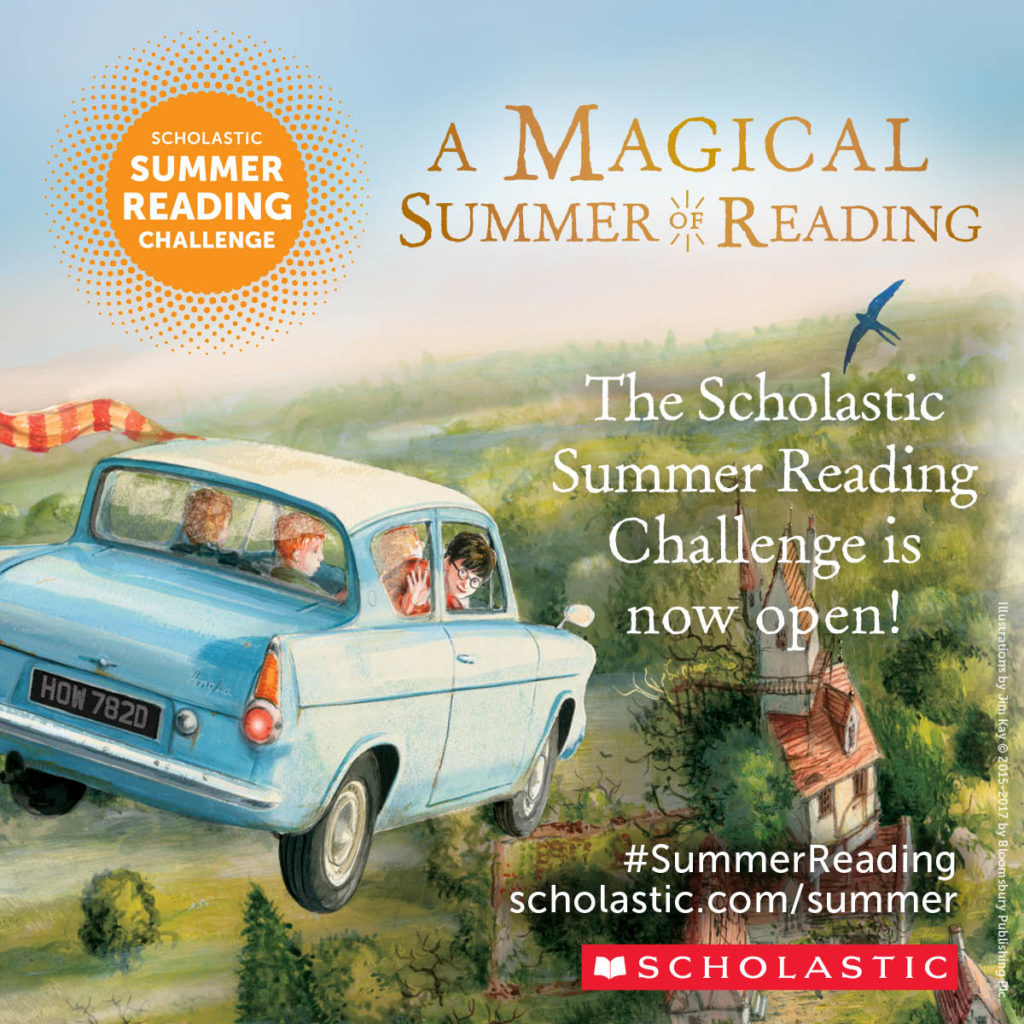 Each summer, Scholastic's Summer Reading Challenge encourages readers age 6–17 to keep track of their reading minutes online during the summer. The goal of the challenge is to help make sure that those long summer months don't pass by without young readers picking up a single book! The challenge is completely free for participants and offers readers the chance to earn digital rewards, track reading time, and much more.
In addition, Scholastic is hosting the Summer Reading Roadtrip, during which two Scholastic RVs will tour the country and give readers the chance to meet some of their favorite authors and illustrators, as well as participate in other fun activities.
The Summer Reading home page also features resources for teachers, librarians, and parents who want to help make the summer of 2018 a reading extravaganza. At the end of the summer, the school in each state that has logged the most reading minutes – as well as the top ten libraries and top ten community partners – will be recognized with an official party kit to celebrate their victory.
Keeping kids reading over the summer is always a good cause to get behind, but it's even more fun to participate when Harry Potter is involved! If you know (or you are!) a reader between the ages of 6 and 7, get started on your own Summer Reading Challenge right here to see what kinds of Potter goodies might unfold as you rack up reading minutes. Good luck!