Executive Producer of "C.B. Strike" Discusses the Show's Making in New Interview
Viewers in the United Kingdom have already been exposed to the television adaptation of Robert Galbraith's Cormoran Strike novels, but the series – renamed C.B. Strike for its American debut – only began airing in the United States last week. To promote the show's rerelease, the stars and production team are giving new interviews, meaning that fans get to relish even more new details on the show. Most recently, Ruth Kenley-Letts, executive producer and Head of Drama at Brontë Film and Television, spoke with Collider about the making of the show and how C.B. Strike will move forward as future books in the series are released.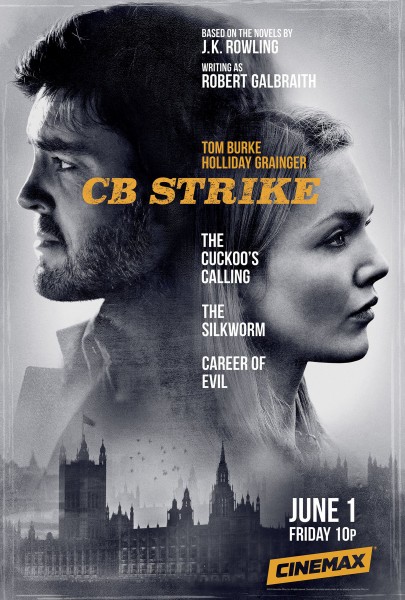 To start out, Kenley-Letts discusses a few of the logistics of filming the series. If you, like many fans, were pleasantly surprised that all three adaptations of the Strike novels are going to be released in quick succession – rather than having to wait years to find out what happens next – then you have Kenley-Letts to thank for her forethought in deciding to film all three installments at once in 2016.
It just made logistical sense to suggest to the BBC that, since there was a third book coming out, we should just [do] that while we were shooting the other two, simply because […] I knew from experience on other shows that it's very hard to bring your lead actors back once you lose them. It can take another year to find a moment where they're both free to resume filming. The more successful an actor, the less likely it is that you're going to be able to get two people free, at the same time. So, it really was a common sense thing to do, to do all three, back to back.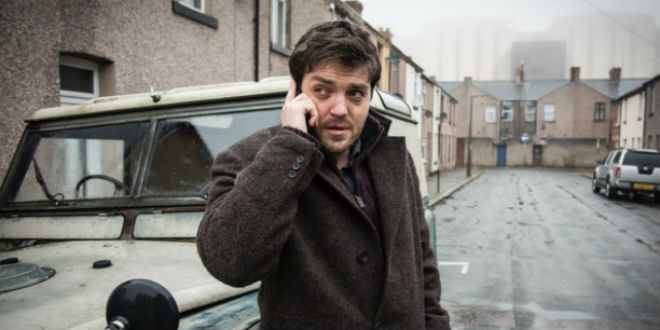 Of course, this immediately raises questions about how the television show will move forward once the fourth Cormoran Strike novel, Lethal White, is released, though Kenley-Letts was quick to reassure fans that getting stars Tom Burke and Holliday Grainger to return won't be a problem. When asked whether she's been allowed to read Lethal White or learn anything about the plot in advance of the book's release to prepare for the show, the producer's answer was a little more frustrating: "I can't say. I'm sorry." That denial-without-a-denial certainly sounds suspicious to us! Luckily, Kenley-Letts quickly follows it up with her thoughts on how the series might move forward.
As long as [Jo] feels that that relationship is alive, exciting, and fresh, I think she'll continue. […] She's been quoted as saying that she's got seven to nine Strike books that she can imagine writing. Whether it will end up being five, six, or nine, I don't know, but I would put money on a bet that she will make us all wait for quite a few books before that relationship between the two of them is resolved. That, for me, is the joy of those books. There's a crime story, and then there's Robin and Strike.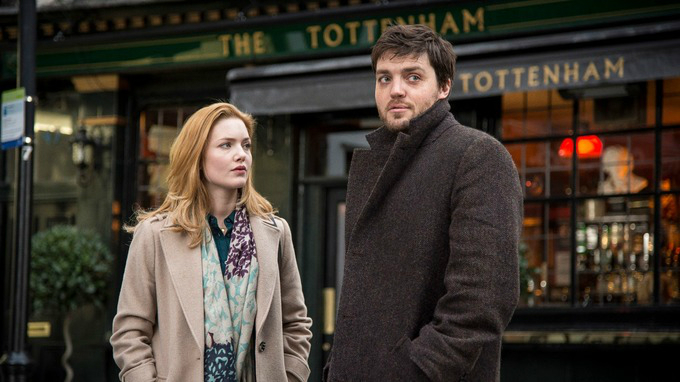 As fans know, the key to any good book adaptation is finding the right people to portray beloved characters, and the responsibility of finding those people for C.B. Strike weighed heavily on Kenley-Letts's mind as the creative team began the casting process. The way she describes it, Holliday Grainger's casting as Robin was fairly straightforward, but finding the perfect Strike was a little more difficult. Though Kenley-Letts had him in mind even when she was reading the books, the rest of the casting team – including J.K. Rowling herself! – wanted to make sure they found the perfect actor for the role, so they conducted an extensive search.
Of course, casting was difficult because the books were so popular and there were certain things about Strike […]. He's supposed to be 6'4″ and pretty overweight, with curly hair that's continuously described as looking like pubic hair. […] We wanted to do due diligence when we were casting. […] But there was just something about Tom's soul and spirit, as a human being and as an actor, that I always felt was very right for Strike, and I think that belief paid off. He's brilliant in the part. I don't think anybody has questioned that casting, even the fans.
You can read the full interview here.
C.B. Strike is now airing Friday nights on Cinemax. Will you be tuning in?