A First Look at New "Harry Potter" Candles, Cards, and More from Insight Editions
Last weekend, we caught up with Insight Editions at its booth at San Diego Comic-Con. Our friends there shared with us some of their exciting new Harry Potter merchandise being released this fall. If you have been following our social media outlets, you may have seen pictures of Insight Editions' beautiful new Hogwarts pop-up book, its unique "paper scene" Harry Potter: Creatures book, and a sneak peek at its Harry Potter cards and candles. If you missed these moments on our social media, don't worry! We are featuring them below:
Harry Potter: A Pop-Up Guide to Hogwarts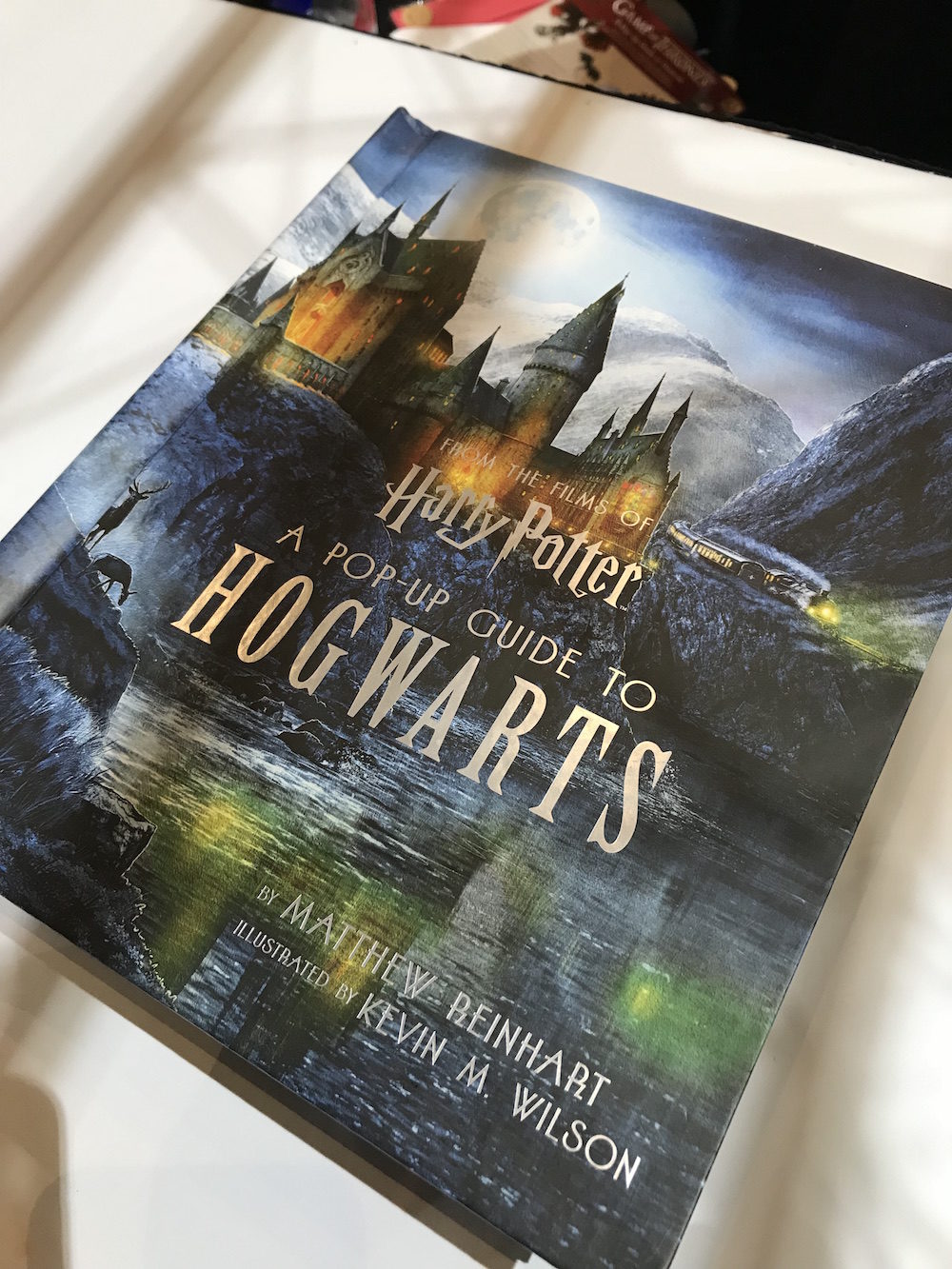 In this new pop-up book, Insight Editions presents Hogwarts in a beautiful new way. There is a sophisticated style and craft to this new pop-up book compared to that of its predecessor. With hidden compartments and an amazing pop-up technique that turns a black dog into Sirius Black and back again, it is captivating to flip through. Even more, each "page" of the individual pop-up settings can be removed from the spine of the book to lay next to one another and create an amazing 3D map of the grounds of Hogwarts and Hogsmeade.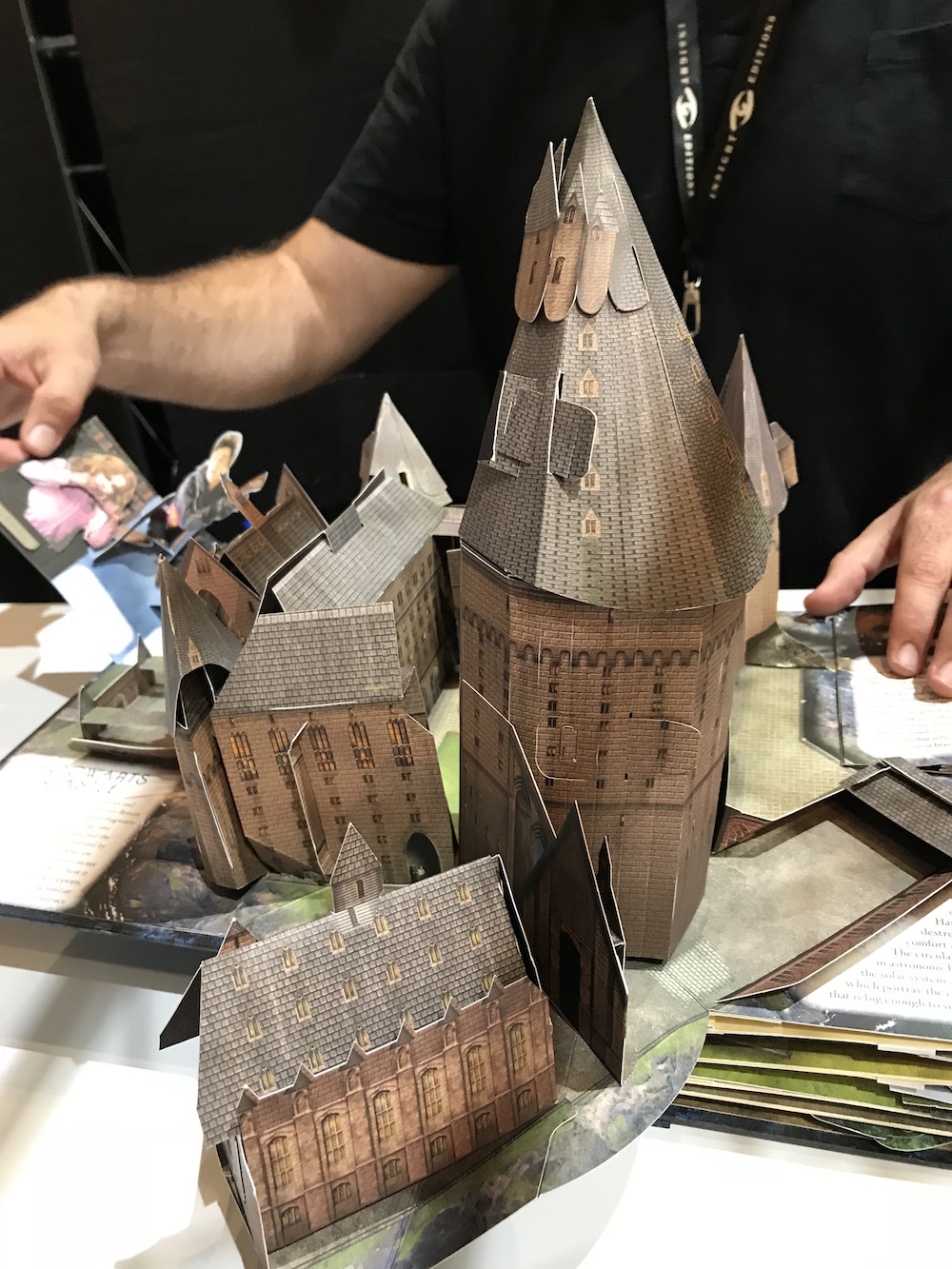 While we were at its booth, Insight Editions informed us that Amazon is currently having a 40% off sale on this amazing new piece of Harry Potter art and text. The book is available for preorder, and we can't wait to get our hands on a copy on October 23!
Harry Potter: Creatures: A Paper Scene Book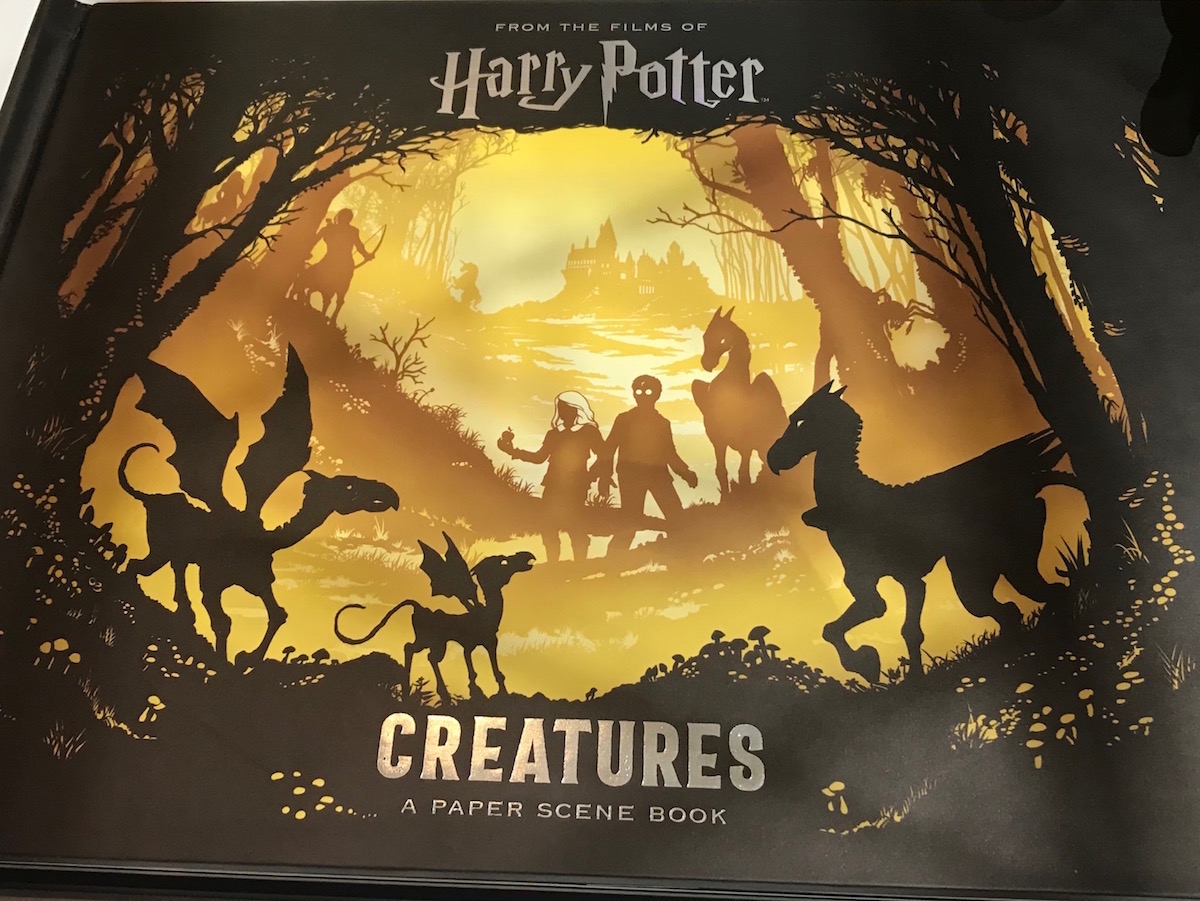 Insight Edition has also recreated the concept of paper pop-up books with its new "paper scene" books. This new take on pop-up does not feature a full pop-up on each page, but something that could be considered a cross between pop-up and a diorama. The two-toned pages are incredibly detailed. Each page is laser cut to precision and filled with very vibrant colors.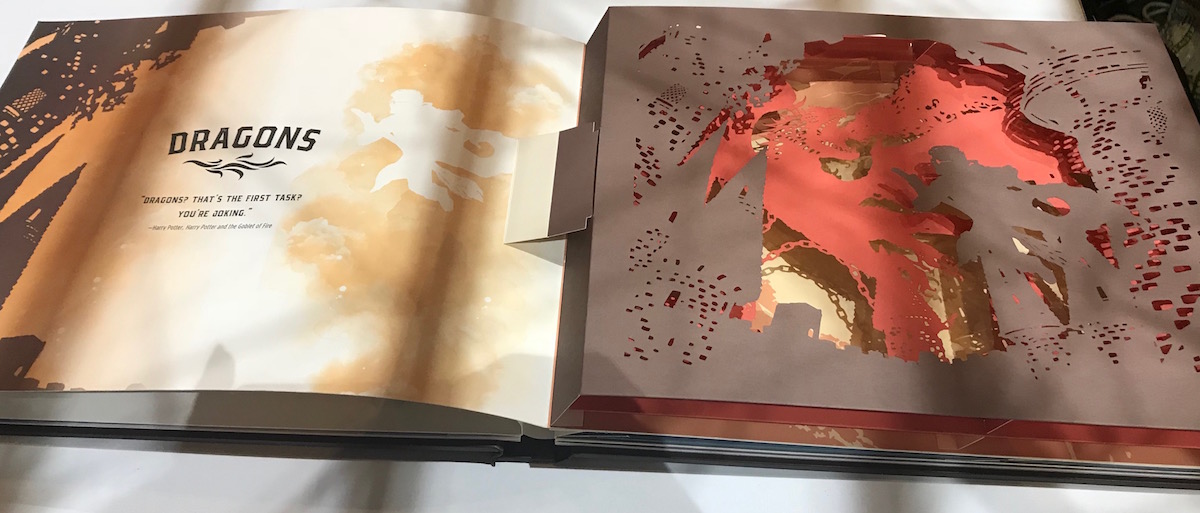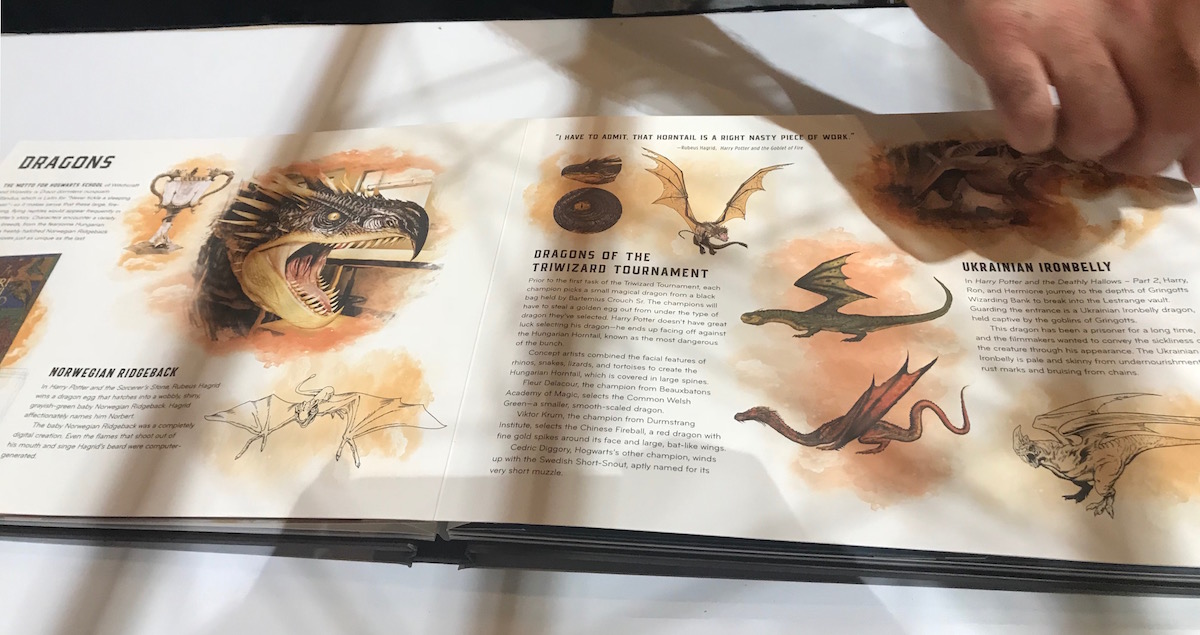 The creatures are grouped by their habitats (such as the Black Lake and the Forbidden Forest) and similarities to one another. Each set of creatures is beautifully represented and described in the pages that follow the paper scene with colorful images and brief descriptions.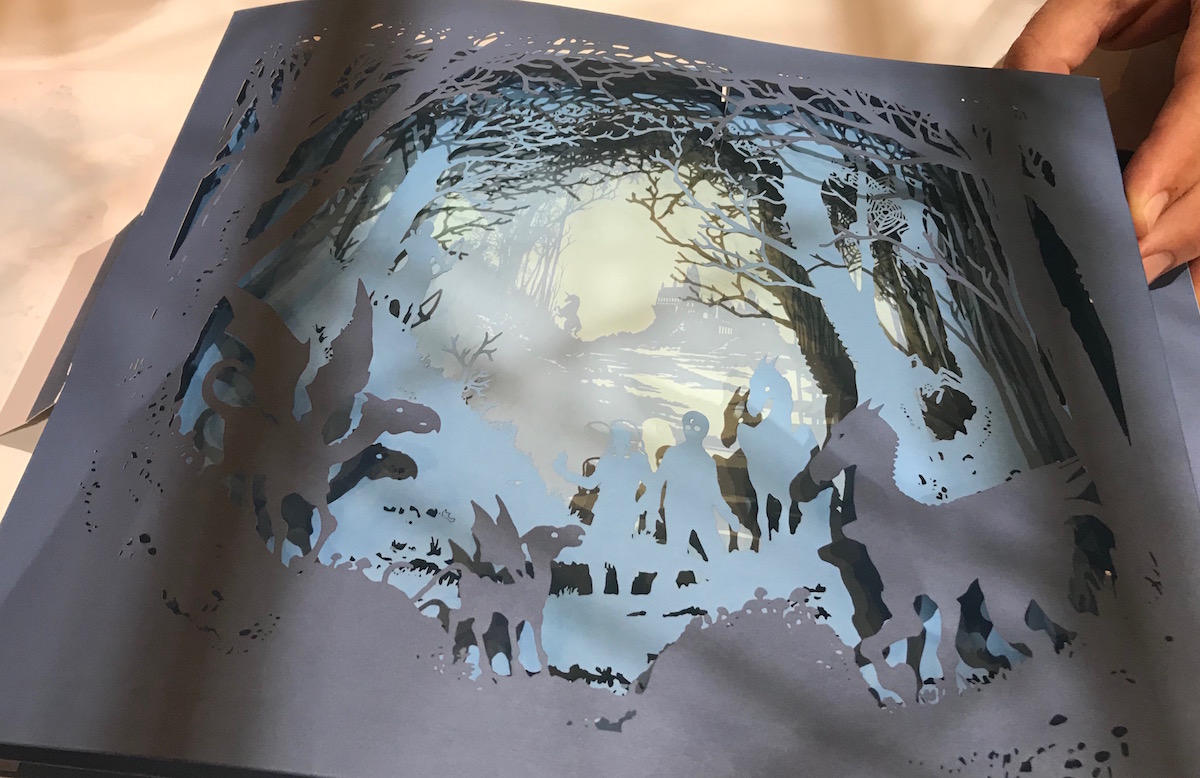 Harry Potter: Creatures: A Paper Scene Book is now available for preorder and will be available on October 2. We think this would make an excellent coffee table book!
Harry Potter Cards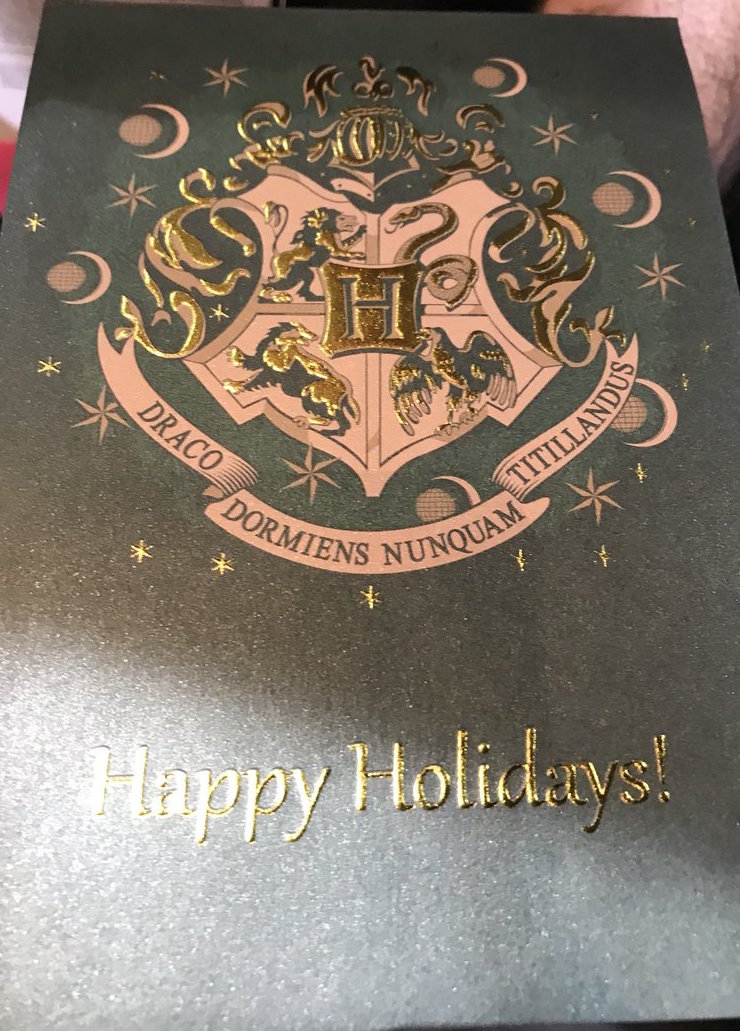 One of the most exciting products we saw this past weekend was a series of pop-up greeting cards with a flare of magic. Insight Editions has just a handful of cards planned for this new product line, but it covers its bases: Christmas/holiday season, birthday, and encouragement (which could make a good graduation card).
These beautiful cards are also making their way to shelves this fall, though a definite date has not been set yet.
Insight Illuminations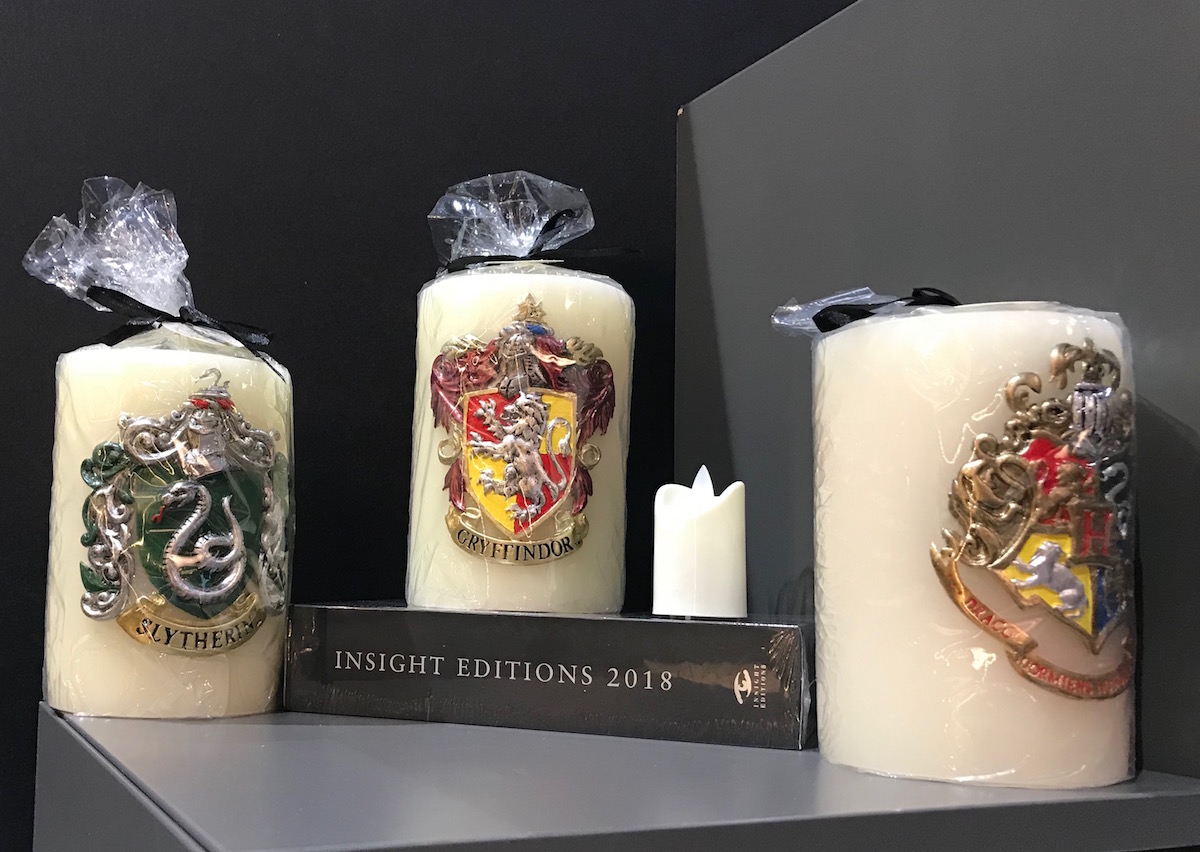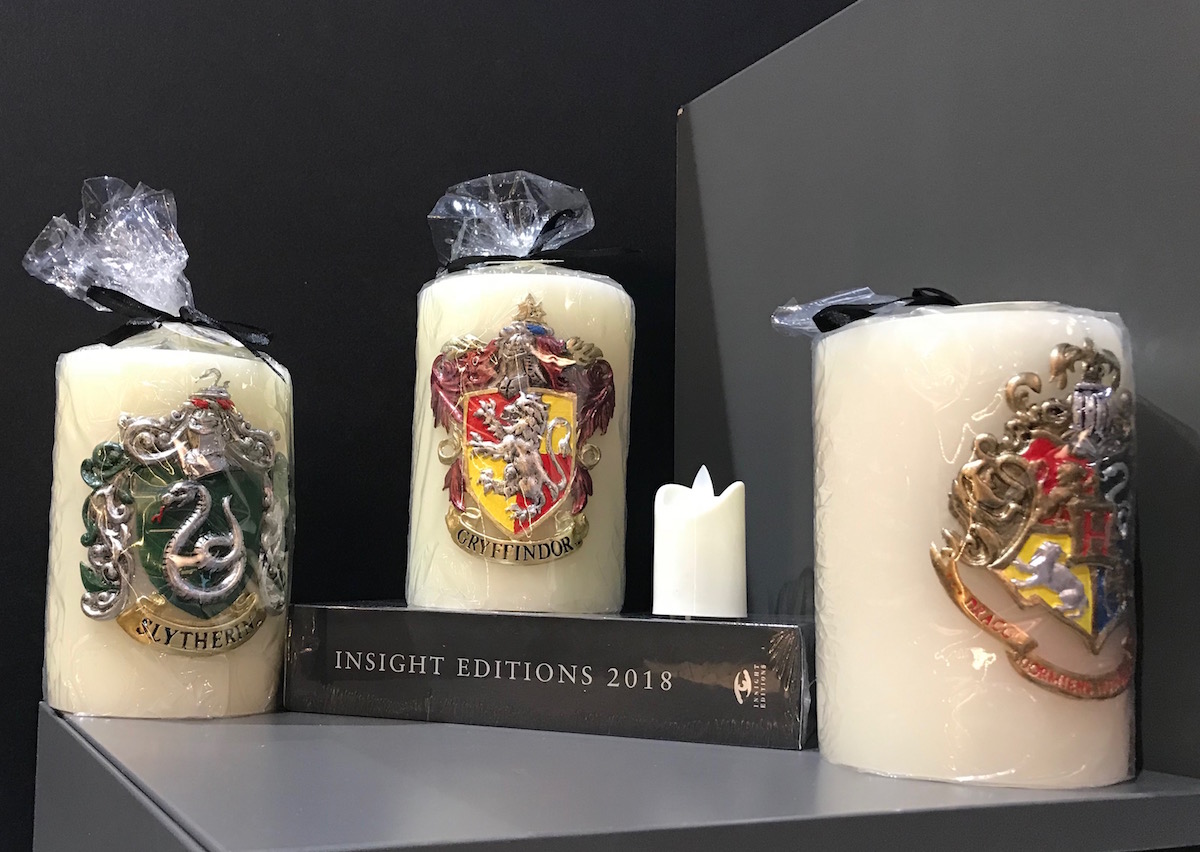 Insight Editions is starting a new brand called Insight Luminaries. We got a sneak peek at its new and ornate Harry Potter candles. These candles are heavy but made to last even after they're burned out. How? Magic. Each candle is made with two types of wax. With the inside wax, the candle burns for 90 hours in a perfect cylinder down the middle of the candle, perfectly preserving the decorative wax on the outside of the candle. The burned down cylinder is then the perfect shape for a tea light, so you can continue to have your Hogwarts or House candle glow… forever!
There is no set date for the reveal of Insight Luminaries just yet, but its website offers 15% off your first order when they do become available.
Which new Harry Potter merch from Insight Editions are you most excited for? Let us know in the comments below!
Want more posts like this one? MuggleNet is 99% volunteer-run, and we need your help. With your monthly pledge of $1, you can interact with creators, suggest ideas for future posts, and enter exclusive swag giveaways!
Support us on Patreon