Celebrate "Harry Potter" with Target on July 21!
Mark your calendars now, Muggles! On July 21, US Target stores are celebrating the 20th anniversary of Harry Potter with a special event!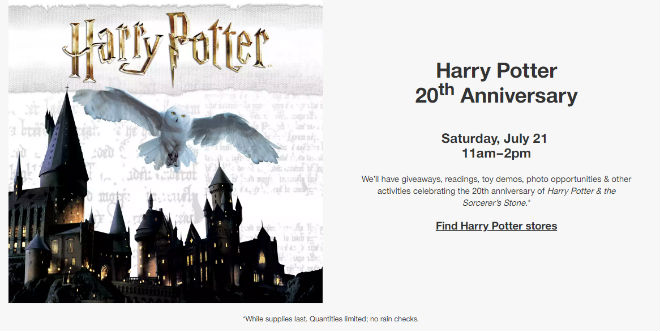 On July 21 from 11:00 a.m. to 2:00 p.m., visitors can stop by their local Target store for giveaways, readings, toy demos, photo ops, and more. According to Target's website, the event will take place at most stores, excluding small-format locations. You can check to see if your store is participating right here.
The event is part of a series of celebratory features Target will host throughout the summer, including two store-exclusive Funko figures and selling the much-buzzed-about Potter LEGO sets a month early. Read more about Target's summer of magic here.
Will you be making a Target run on July 21? Be sure to let us know about your best finds!