Funko Launches Five Star Line of Posable "Harry Potter" Figures with Accessories
We all love our Harry Potter Funko Pop!s, but they do have the drawback that their only moving part is the head. Now, Funko is hoping to remedy this with its new Five Star line of posable vinyl figures.
These figures have three articulation points that allow them to be posed. They come in a nifty display box that mimics the opening of a book, and each comes with at least one adorable accessory related to the character.
The first five figures in the line are available now: Harry, accompanied by Hedwig and his Hogwarts acceptance letter; Ron, accompanied by Scabbers and a Chocolate Frog; Hermione, accompanied by a quill and Hogwarts: A History; Dumbledore, accompanied by Fawkes; and Hagrid, accompanied by the iconic "Happee Birthdae Harry" cake from Movie 1.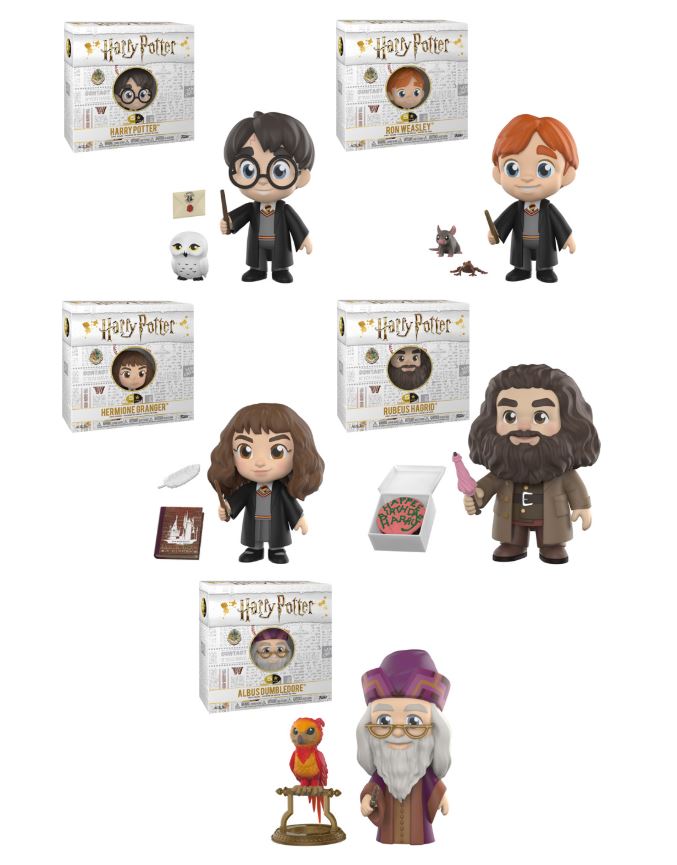 Each figure is priced at $10.99, or you can get this full collection for $40.00.
But that's not all – Walmart has additional exclusive Five Star figures, seen below, of Harry, Ron, Hermione, and Hagrid, as well as Snape, accompanied by a cauldron and potion bottle.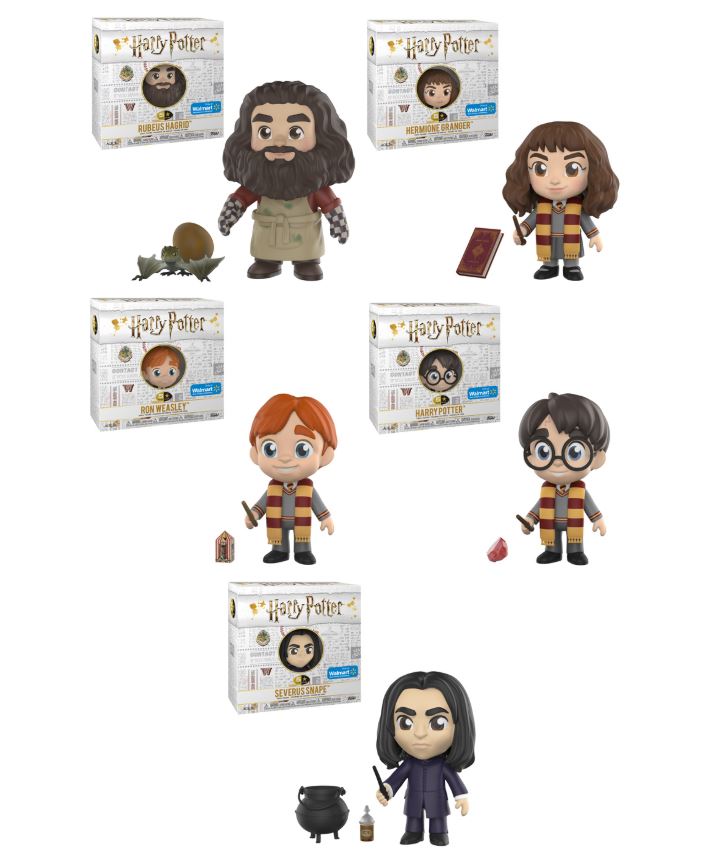 Funko certainly has a lot of lines of Harry Potter figures to keep collectors interested. The original Pop! line recently added this year's San Diego Comic-Con exclusives, Nearly Headless Nick and Moaning Myrtle. Other lines include the Vynl two-packs, Mystery Minis, and SuperCute plushes.