LEGO Diagon Alley Spotted on Store Shelves!
It's been a huge month for LEGO Harry Potter fans! With the release of five new, anxiously awaited Harry Potter-themed sets and two new Fantastic Beasts sets earlier this month, as well as the announcement that 71043 Hogwarts Castle would hit shelves September 1, we didn't think we'd be seeing any more LEGO news for a while.
Recently, however, Brickset reported that an unannounced microscale Harry Potter LEGO set has shown up in a LEGO Certified Store in Ljubljana, Slovenia. Set 40289 Diagon Alley was spotted on the store shelves, but no news as to when or how it will be made available to the general public has been released.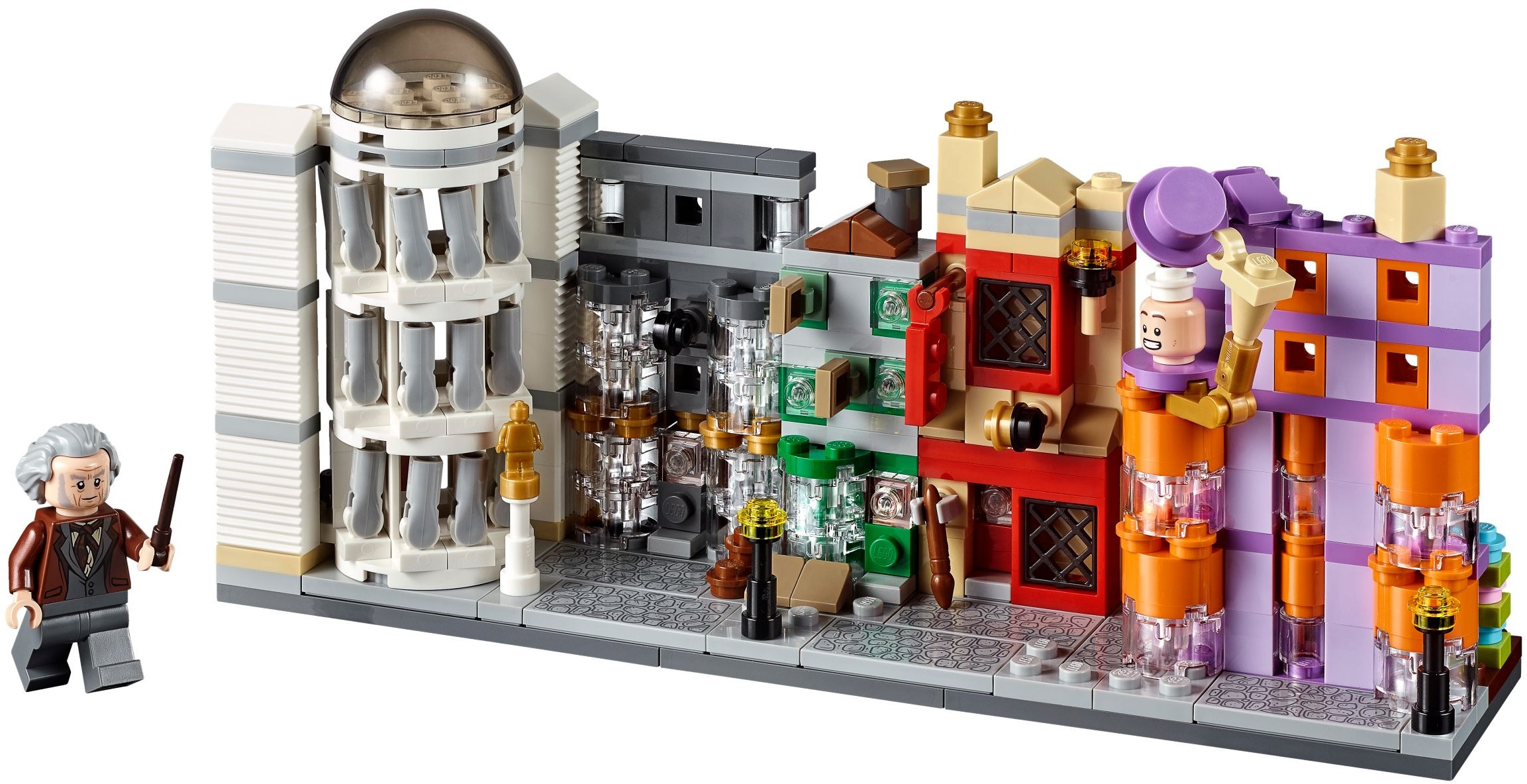 With this newest set, you can create five of the most popular Diagon Alley locations situated next to each other along the famous wizard shop street. The featured buildings include Gringotts Wizarding Bank, Ollivanders, Flourish and Blotts, Quality Quidditch Supplies, and Weasleys' Wizard Wheezes. The set also comes with an Ollivander minifigure.
If released to the public on September 1, Diagon Alley would join the highly anticipated release of the 6,020-piece 71043 Hogwarts Castle. Since the Diagon Alley set is also in microscale, it seems to be the perfect complement to the massive replica castle. Keep checking back for any new updates from LEGO regarding when we may see this newest set released worldwide!