Review: Discover Harry Potter's Magical London
London is a city full of secret Potter haunts! It always seems that no matter how many times you head to the Big Smoke, you will always miss out on something!
Discover Harry Potter's Magical London is a walking tour of London organized by Child.org, which is an international development charity, with 100% of the money raised by these tours going directly to them. If you needed any other excuse to do something for a good cause and go on a fun Harry Potter-themed walking tour of London at the same time, then let me try to persuade you below with my favorite stops!
It seems fitting to start at the end." – Mark, Tour Guide
Every tour starts at the Palace Theatre, also known as the home to Harry Potter and the Cursed Child, where you meet up with your friendly, very Scottish, could-be-a-distant-relative-of-a-Weasley tour guide, Mark.
Diagon Alley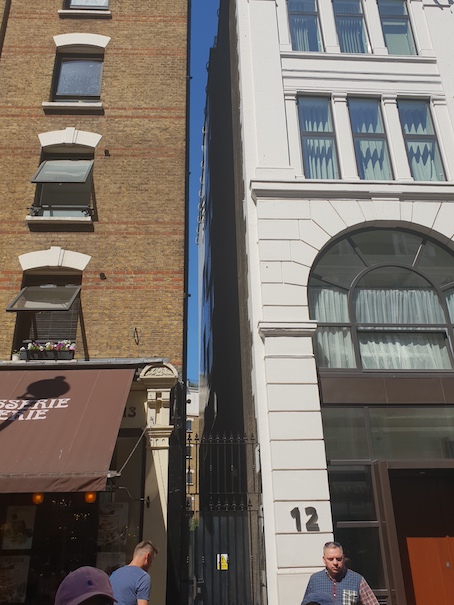 As Mark took us a few streets down from the Palace Theatre, I was desperately trying to work out where the heck he was taking us that could be related to Potter. I was even more stumped when we stopped in front of a tiny metal gateway. As I look around, everyone else seemed pretty stumped as well, so I stood there patiently, trying not to give it away that I had no idea why we were there. Mark is well prepared for these occasions and is armed with an iPad loaded with film footage. But it is his extensive knowledge of the decisions and rationale used by directors when selecting film locations that really makes these stops come alive. It turns out that the tiny gate was the entrance to Diagon Alley! Mark's understanding of these choices was fascinating, and it was his on-the-spot commentary that had everyone in hysterics. After he noticed the gate appeared to have a bouncer, Mark delivered a hilarious Potter-themed commentary for reasons why the gate now needed to have a Ministry bouncer.
Weaving Through the Secret Streets of London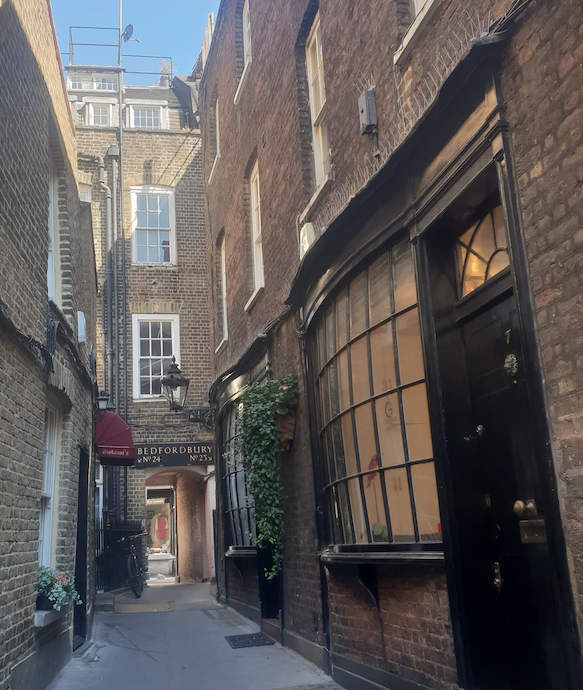 It may sound like a slightly odd point to make but stay with me on this. One of the joys of London is finding hidden gems. You can be in the center of the city, and hidden around you, just down a side street, are incredible history and beautiful buildings. Down one crooked, gaslamp-lit side street, it was easy to see where the creators of the film series got their inspiration.
The Leaky Cauldron: Purveyors of the Finest Tacos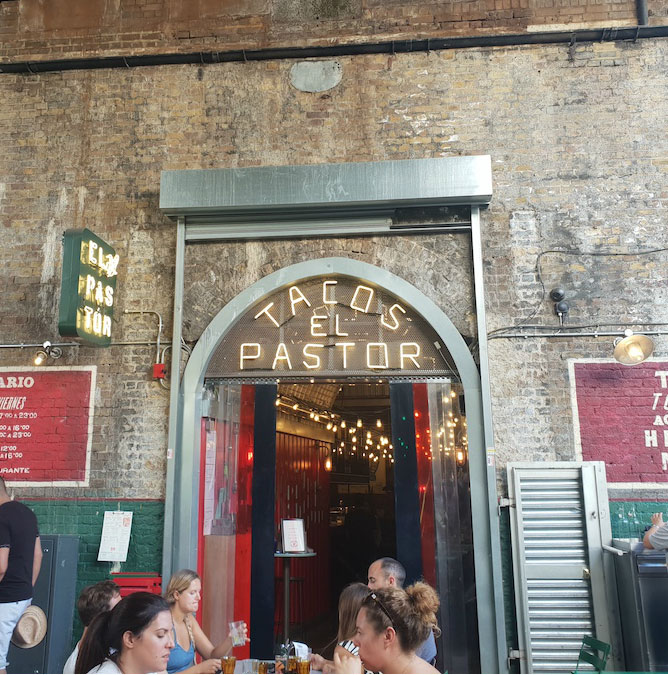 After stopping by the visitor's entrance to the Ministry of Magic, waving at the Muggle Prime Minister's office, and walking across the rebuilt Millennium Bridge (luckily, the Muggles managed to fix the damage caused by the Death Eaters), we were led into the heart of wizarding London. It may surprise some to realize that the Leaky Cauldron has decided to branch out and now supply hungry Muggles with tacos. All joking aside, just arriving in the area gave me goosebumps and there is definitely magic in the air!
If you're looking for a fun two and a half hours filled with Potter knowledge, hilarious stories, and a quick tour of London (all for a good cause), then this is a must for anyone visiting the city. Tickets cost £20 per person and the tours run from Thursday to Sunday. If you would like to find out more information or book a tour, click the link here.