"The Tales of Beedle the Bard" Illustrator Chris Riddell to Appear Across the UK
The release date for Bloomsbury's illustrated edition of The Tales of Beedle the Bard is fast approaching. To celebrate, Chris Riddell, the illustrator of the new Beedle the Bard edition, will appear at five theater events next month. He will begin at Shakespeare's Globe on October 2 and then travel around the United Kingdom.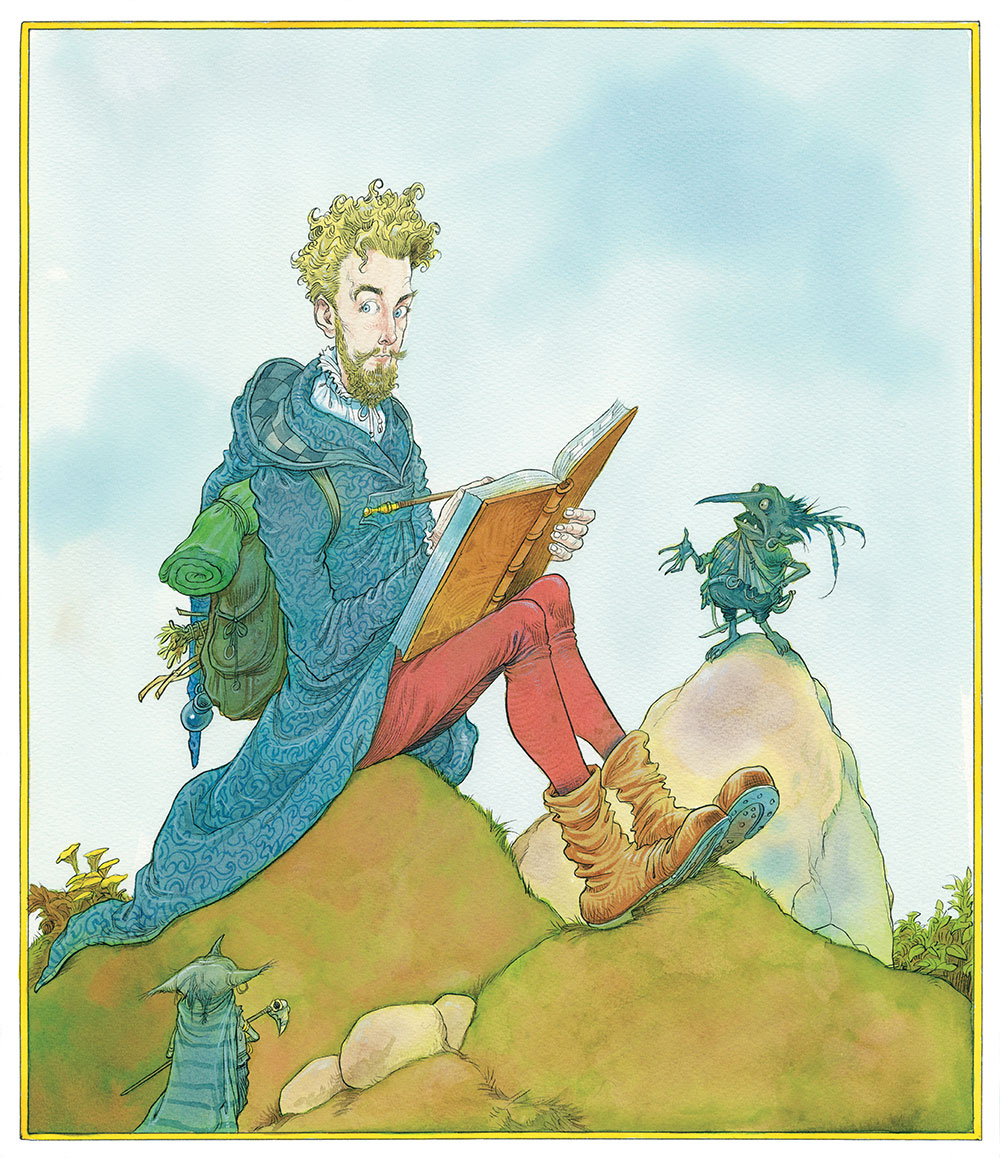 At all of the events, Riddell will talk about creating the artwork for the book. Then, attendees will have the chance to watch him draw live during a dramatic reading of one of the tales. He will also be available for book signings.
The dates and locations for the events are as follows:
October 2 at Shakespeare's Globe in London
October 3 at Nottingham Trent University in Nottingham
October 8 at Prestfelde School in Shrewsbury
October 9 at Bluecoat Arts Centre in Liverpool
October 11 at the Albany Theatre in Coventry
Additionally, Riddell will attend two festivals: the Bath Festival of Children's Literature on October 7 and the Cheltenham Literature Festival on October 14. Similar to the theater events, he will discuss his work on The Tales of Beedle the Bard and may also do live demonstrations.
These events are a great way for fans to learn about Riddell's creative process. You can find the full schedule of events and links to buy tickets at this website. The event at Shakespeare's Globe in London is already sold out, so if you want to take advantage of this amazing opportunity at one of the other locations, get your tickets soon!