"Hogwarts Mystery" Halloween Side Quest Introduces Familiar Character
Warning: Contains spoilers
Harry Potter: Hogwarts Mystery has been keeping players busy this Halloween month with new story content, side quests, and events. Players can now progress up to Year 5 Chapter 5, in which a mystery takes them to the Grand Staircase.
As promised earlier this month, the latest limited-time side quest adds a spooky twist to the story, with some unwelcome guests – a pack of werewolves – crashing the Halloween feast. Their leader is Fenrir Greyback, who is likely meant to be the werewolf depicted on the game's new loading screen. The quest continues with the player researching and gathering clues about werewolves in an effort to protect the school.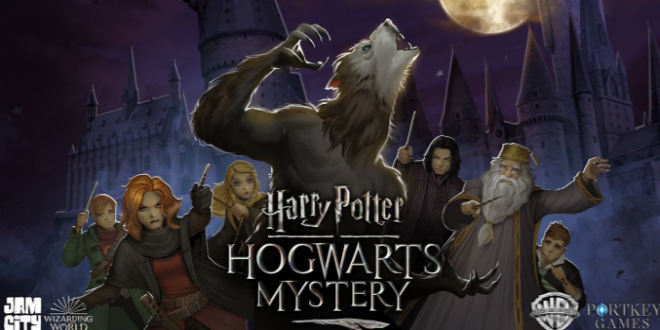 Another side quest has players helping Dumbledore set up for the Halloween feast by carving pumpkins and making decorations. Unlike with any previous side quests, players can earn crests, which help fill up the progress bar on the Halloween events, just like earning crests from completing classes! This will hopefully make it a bit easier for players to succeed at the Halloween events.
The events will win players not only new cosmetic items but also the game's new currency of notebooks, which can be used to buy new pets and new looks for pets. This month also saw the spookiest pet yet added to the game: a spider. The spider was available to win earlier this month through the House Pride event, but unfortunately, it is now available only by purchasing directly from the store.
And it seems that Halloween isn't over yet! A promotional update from Jam City teases upcoming interactions with more of Hogwarts' ghosts: the Fat Friar, the Gray Lady, and the Bloody Baron.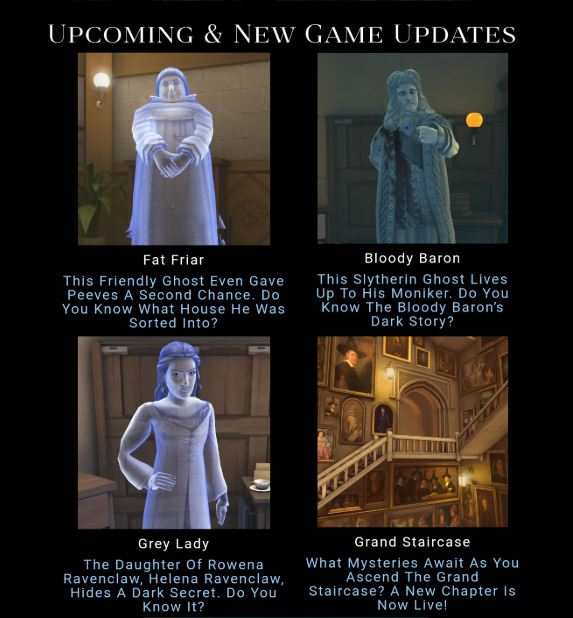 Have you been keeping up with all the Halloween updates? Were you lucky enough to win the spider? We can't wait to see what more adventures Hogwarts Mystery has in store!