Official Images of LEGO Diagon Alley Released
Young and older wizards alike, get ready for LEGO Harry Potter's newest building set: Diagon Alley! Early last month, LEGO released an amazing new 6,020-piece Hogwarts LEGO set. As a companion set, LEGO has designed a compact Diagon Alley build.
The Diagon Alley set includes the most well-known locations from the wizarding world's London shopping district: Weasleys' Wizard Wheezes, Gringotts, Flourish and Blotts, Ollivander's wand shop, and Quality Quidditch Supplies. The minifigure included in the set is Ollivander himself, with a wand in hand, of course.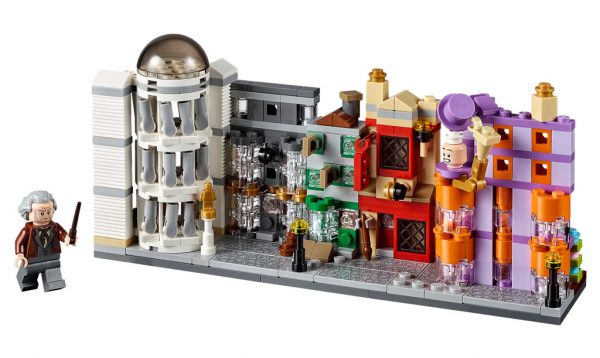 There is no official word on when this companion set will be released. It was briefly spotted in stores in China and Slovenia, but only for a limited time. It may become available for purchase after the theatrical release of Fantastic Beasts: The Crimes of Grindelwald on November 16 – as new Harry Potter and Fantastic Beasts merchandise is sure to flood the market.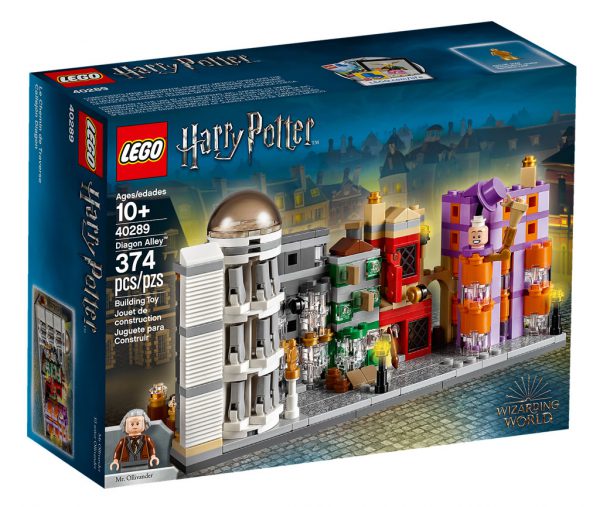 What do you think of the Diagon Alley LEGO set? We can't wait to build it!