Pottermore Releases New Character Posters for "Crimes of Grindelwald"
Need a little help to get through hump day? Maybe these new teaser posters for Fantastic Beasts: The Crimes of Grindelwald will do the trick!
Pottermore released five new images early this morning, each featuring a pair of characters. Some of these pairs, like the engaged Leta Lestrange and Theseus Scamander, make sense when coupled, but others seem a little unlikely. We see Tina paired with Yusuf Kama, a French-African wizard from a pure-blood family. His mission is to track down Credence, so this could mean that his goal and Tina's goal to protect Credence may align in the next film. Credence, however, doesn't look like he wants to be found – he's pictured with Grindelwald, who brandishes the Elder Wand. The two did have a partnership in the first film, so this image might mean that they've joined forces once again.
We couldn't help jumping for joy when we saw Queenie and Jacob together on their poster. The two haven't been together in any trailers, so we feared for the budding relationship that they'd started to form in the first film. This pairing might suggest that their romance will return along with Jacob's memory in Crimes of Grindelwald. Finally, our heroes Newt and Dumbledore appear together, both grim-faced and ready for adventure. This pair seems to emphasize the sense of trust between a mentor and his former student that might dominate the upcoming film.
The borders of these posters are equally important since each features the same bottom border and a different top. On the bottom, we see the Eiffel Tower, Hogwarts Castle, swirling phoenixes, and the Deathly Hallows symbol. These all seem pretty self-explanatory – we've been clued into the film's Parisian setting, Grindelwald's use of the Hallows, and the return of Hogwarts.
The top portions, however, are where we start to see some interesting themes. Newt's poster, for instance, features Bowtruckles, Nifflers, and what looks like Newt's own wand in the center. Tina's wand is also the center of her poster, but it also appears to form a quill, which is surrounded by swirling patterns that might show the face of a snarling, catlike creature. Queenie's border shows an umbrella surrounded by heart shapes, which can only be a reference to her kiss with Jacob at the end of the first film.
The border on Grindelwald's poster is appropriately dark, with a skull surrounding the Elder Wand and twisting animal shapes that look a little like Thestrals. The twining lines almost look like wisps of smoke – remind anyone of a certain character's Obscurus form?
Leta's poster shows a wand with two large bird shapes, along with the M sigil of the Ministry of Magic. This could point to her and Theseus's alignment with the Ministry, but the small serpentine shapes around the bottom make us wonder where Leta's true loyalties lie.
Fans scoured an earlier set of posters for clues to the plot of the film – what else can you spot in these new images? Take a look for yourself below.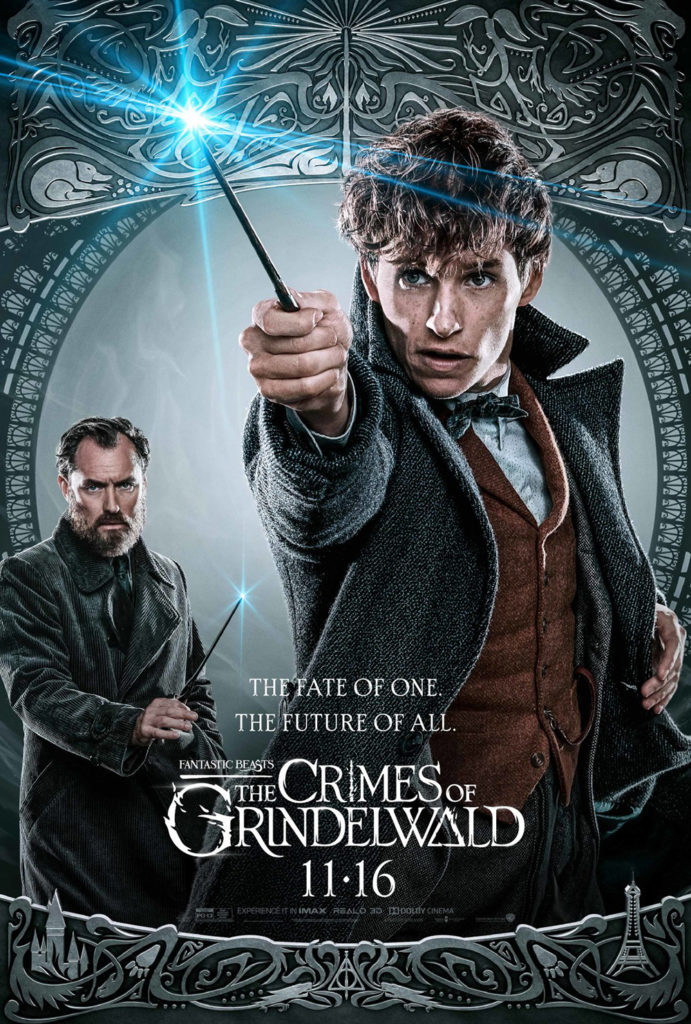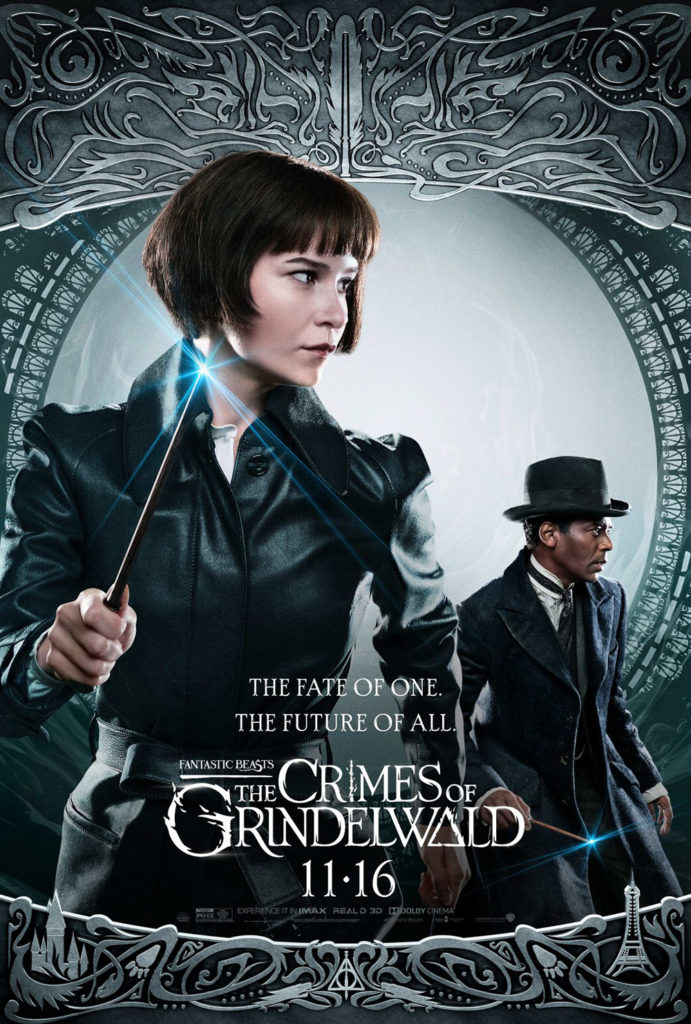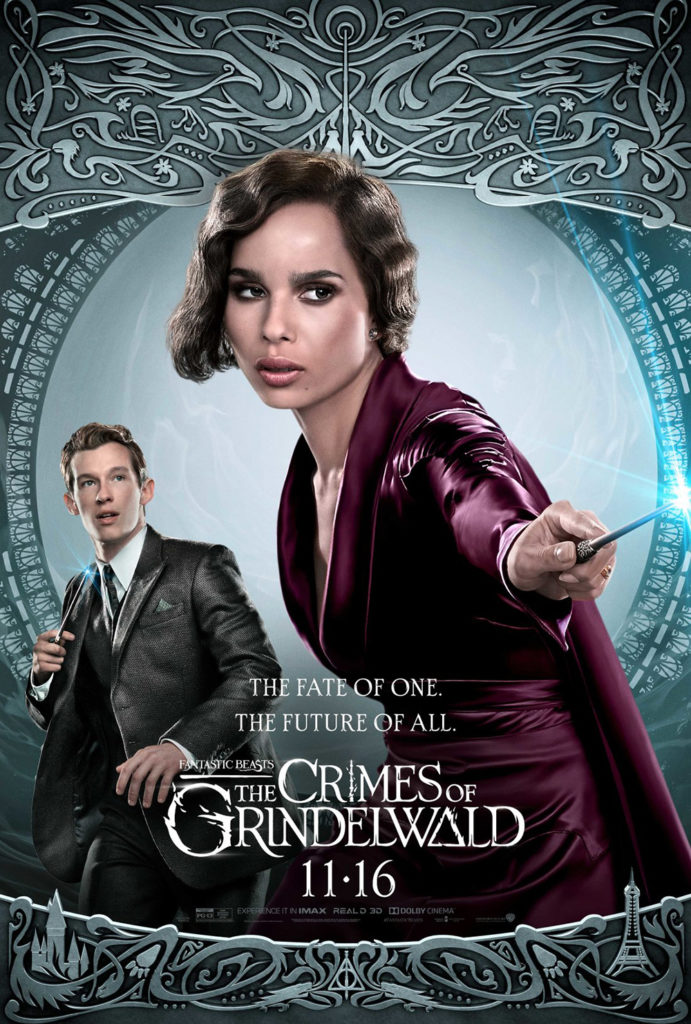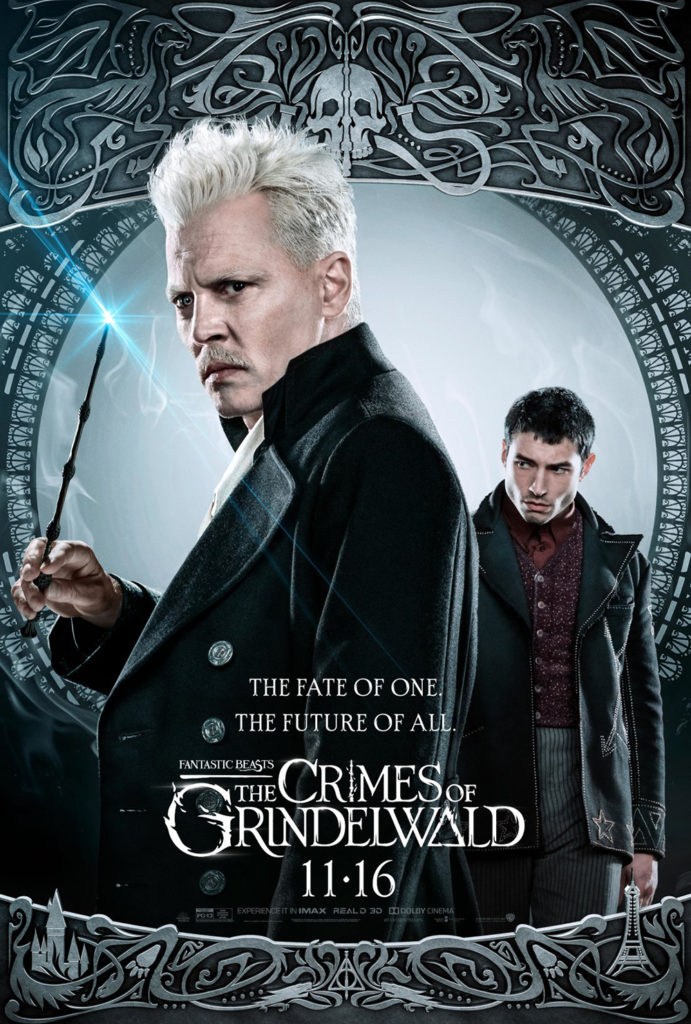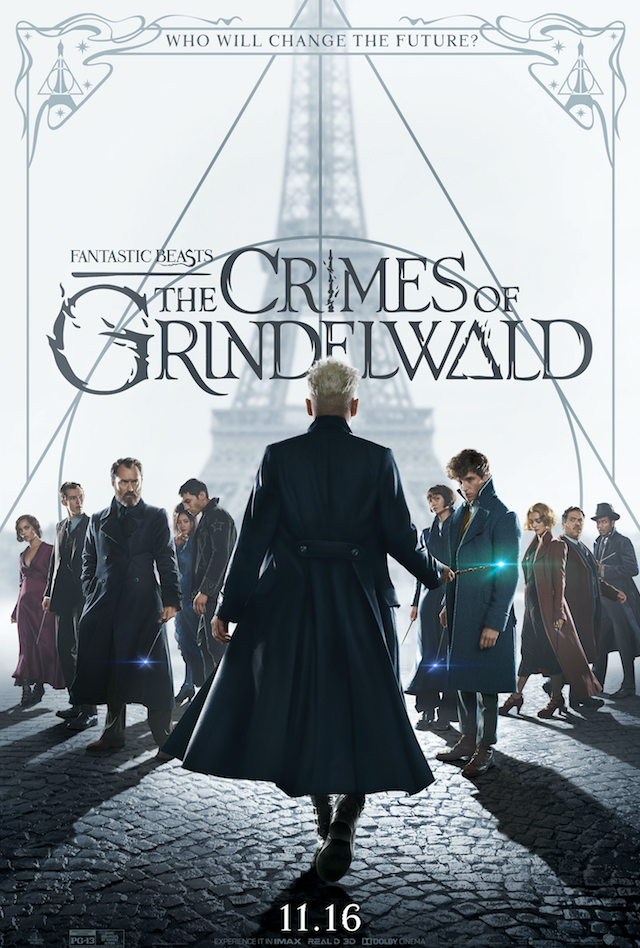 You can read the original announcement on Pottermore.