UK and Ireland Get "Harry Potter" Cosmetics Range
Good news for fans in the United Kingdom and Ireland – Boots stores are launching a Harry Potter cosmetics range, in stores beginning October 29. The line includes bath bombs, hand creams, lip balms, eye shadow palettes, and more, with items ranging in price from £5 to £20. Check out a few of our favorite items below!
These cosmetic brushes designed after popular characters' wands, £20, might be our favorite thing. They're almost too pretty to use!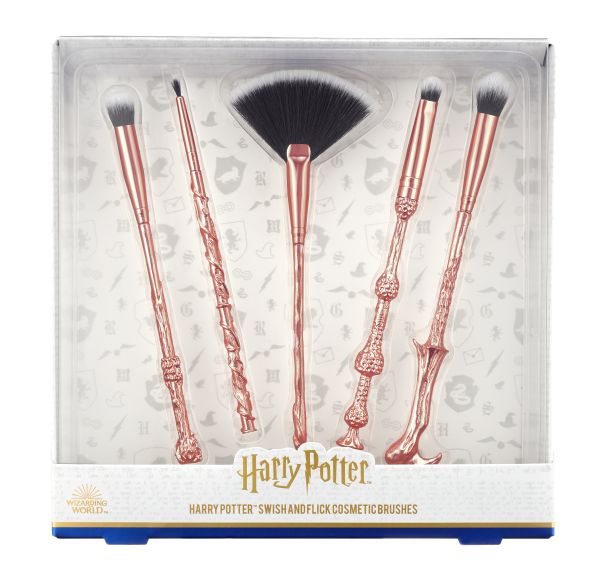 If you need somewhere to keep your magical new cosmetic brushes, you can purchase a handy carrying pouch, £10, in your chosen House colors.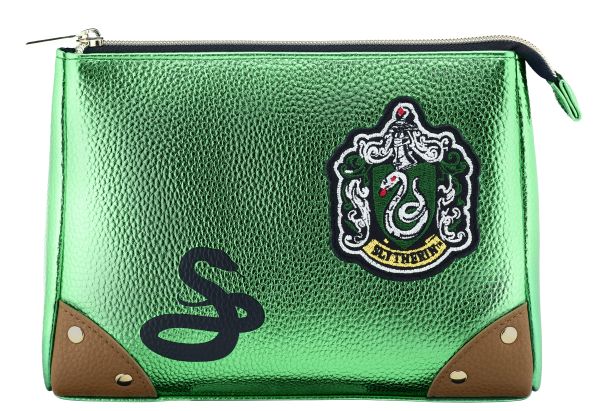 And House pride doesn't end there – you can opt for House-specific bath bombs, £5, or eye shadow palettes, £12.50.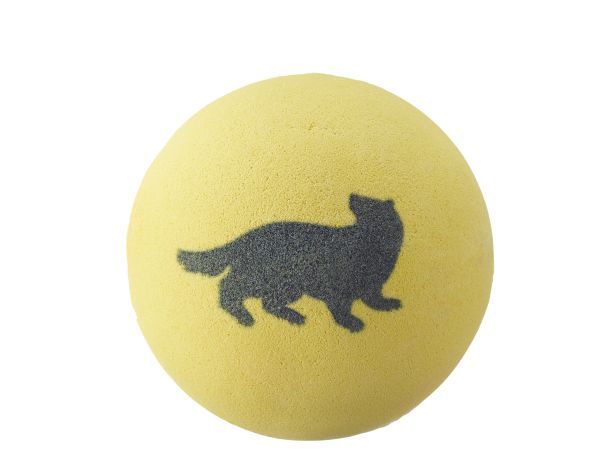 There are also items that don't force you to choose your House allegiance; you can just accessorize based on how you're feeling that day – Gryffindor for the first day on a new job and Ravenclaw to help you ace that exam. The lipstick set is £10, the nail polish is £12.50, and the hand creams are £10.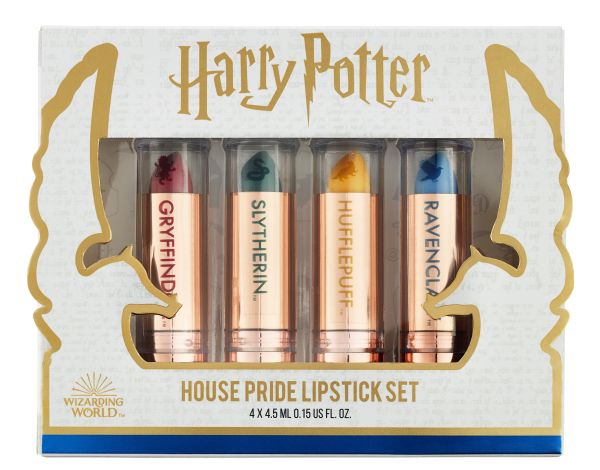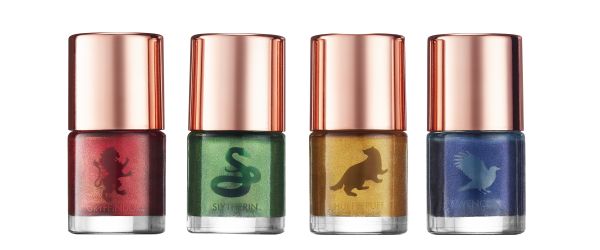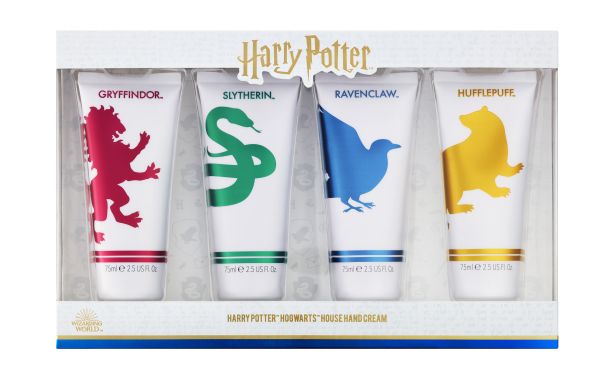 If you don't want to define yourself by your House, you can choose other magical items like a cauldron bath bomb or a Crookshanks-inspired lip balm, both £6.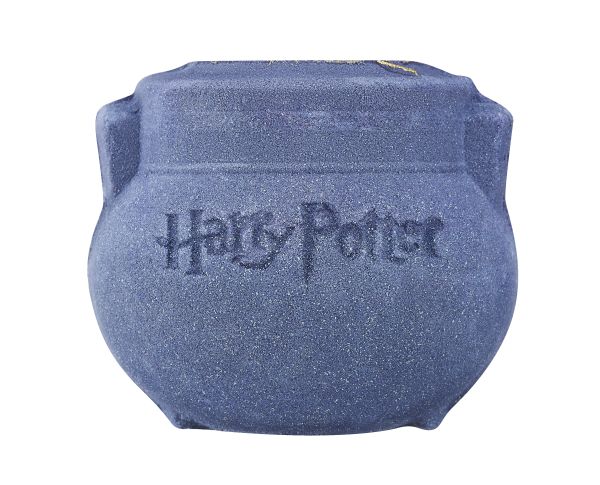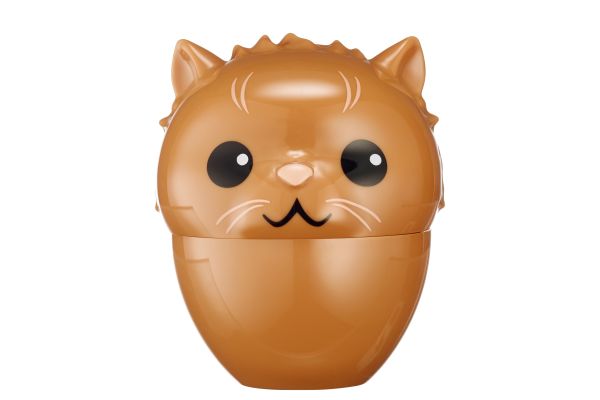 If you can't make it to a Boots store in person, a few of the items are already available online – be sure to check out the full line here. If successful (and it's hard to imagine it won't be), we have a feeling that it won't be long before this range (or a similar one) is available in other countries, at least we certainly hope so!