Criminally Shocked: A Spoiler-Free Review of "Fantastic Beasts: The Crimes of Grindelwald"
Will we die, just a little?" – Grindelwald (Fantastic Beasts 257)
This perfectly encapsulates my feeling for this wonderfully scored, beautifully expansive, and curiously confounding film.
When we left Fantastic Beasts and Where to Find Them, we knew Newt would have a book, we figured Jacob would remember the whole thing because Queenie came to see him, and we knew we would see Grindelwald gain more power. From the number of spoilers given to us in these articles, with certain characters announced to make it to the screen, our hype and confusion were mounting.
The main issue that was haunting me before the screening was, how on earth is J.K. Rowling going to pull this off? I'll tell you: carefully, in a disappointing, yet hair-raising, way.
I'll start off with the good stuff first: Visually, this film stunned me. I was tearing up when Hogwarts came onto the screen, I was blown away by the literal spellbinding magic that was included, and I still got chills when the new French Ministry was shown. The "home away from home" sense of magic that we felt from the first film was delivered in the second.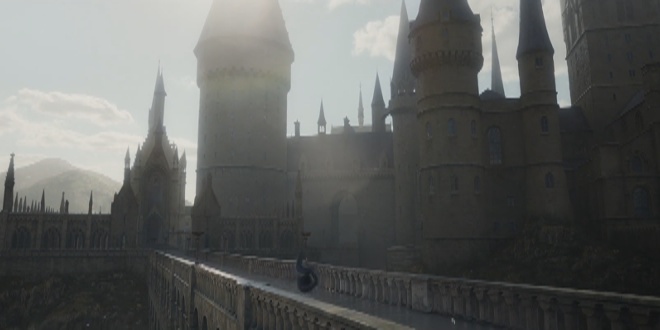 The score: Good lord, I died. We are given multiple throwbacks to Fantastic Beasts and Where to Find Them, keeping the themes alive and well, but we are also given a new, darker tone that had me tenser than I thought I'd be. The music and the color palette this film went with encourages viewers to go deeper into not only the story but also its darkness.
However, that's where things start to slip. Rowling is known for her exquisite writing style, and it performed beautifully for the visuals. It sadly fell through during some of the character development and plot. Don't get me wrong – there are some amazing lines, beautiful scenes with chemistry and defined growth within the characters, and moments of great humor, but the issue was born when the plot decided to be too full.
She brought six new characters into the film, and due to the film parading into different countries, we aren't able to dive into the kind of palpable growth that we saw originally. The time is limited, and although I feel the portions work well, it didn't feel satisfying to watch. I was dying to jump into their lives and feel like I was their companion on the adventure again. Instead, I was watching through the windows of their lives and screaming at their choices more than I'd like to admit.
This leads me to that the most disappointing characteristic Crimes of Grindelwald holds, which infuriates me to no end: It messes with the book series canon. I was delighted with young Dumbledore, and the introduction of Nagini didn't even faze me as I expected it to, but there's a particular twist that oversteps a boundary, in my honest opinion. J.K. Rowling has her reasons, I'm sure, and perhaps I interpreted this moment incorrectly, but either way, this has definitely sold me on needing to watch the third film.
Overall, I am still conflicted. I want to like this movie, as I do with each creation of J.K. Rowling's in the wizarding world, but I know that as I look critically at the end result, I am not as satisfied as I could be. Between the in media res development, the messing with canon, and it still being an exhilarating watch that hooked me from the start, I was shocked and sad that I didn't enjoy it more.