Castium Revelio: For Auld Lang Syne
We're toasting to all the projects we've discovered during the last year and to all the projects to come in 2019. As you raise a glass to 2018, don't forget to send up good vibes for all the wonderfully magical things to come in the new year! Castium Revelio 2019!
In MuggleNet's final 2018 Casting News, a familiar face joins Rupert Grint in The ABC Murders, Jude Law's Captain Marvel character is finally revealed, while Harry Potter and the Cursed Child's Alex Price (Draco Malfoy) reveals which Harry Potter star is hiding from him.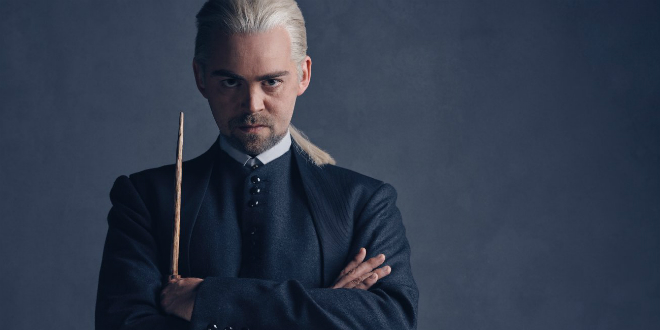 He's hiding from me. He went to London. He met James Howard. He met Australian Draco. And I'm like, okay! Fine! All right, you guys have a great time together!
Read on to learn all the secrets!
This brings 2018's Casting News to a close! We hope you've enjoyed following along with us as we've explored all things related to the wizarding world and J.K. Rowling. Check back with us next week as we ring in the new year with the first Castium Revelio of 2019! To you and yours, happy new year!