Review: Special-Edition Box Set of Brian Selznick's "Harry Potter" Covers
The new box set of all seven Harry Potter books with covers by Brian Selznick may have come out back in August, but the holidays are the perfect time to consider adding this special-edition collection to your library.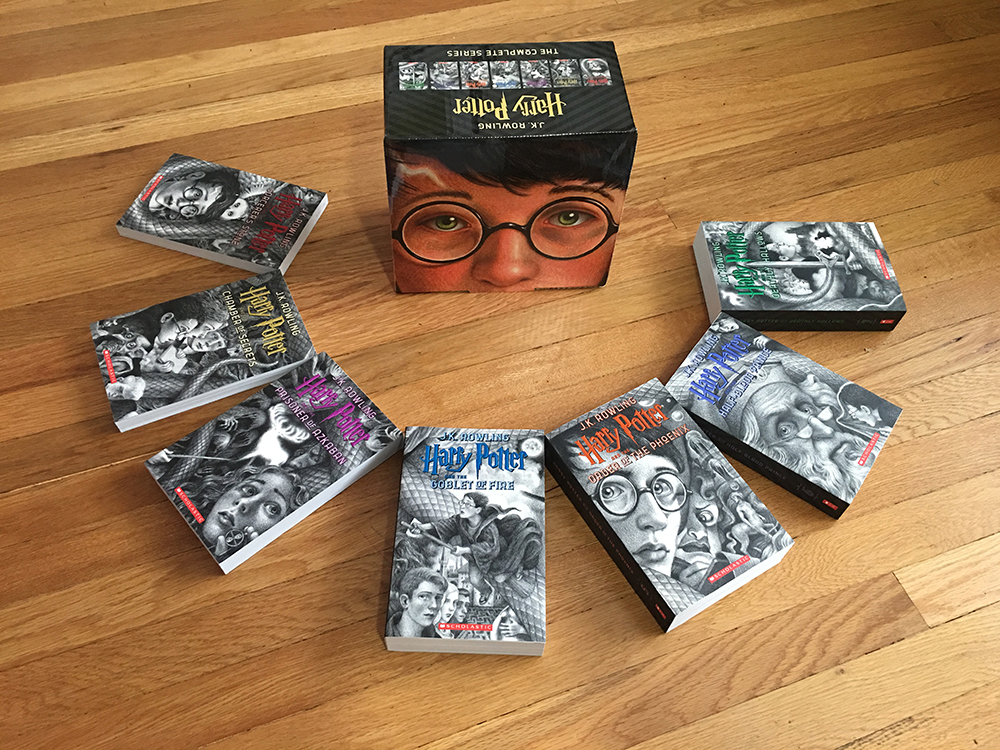 Besides collecting all of the gorgeous new Selznick covers together in one place, the box set features additional illustrations by the artist. The outside of the box features a close-up illustration of Harry's eyes. Once the books are removed, the inside of the box features a surprise (creepy) Voldemort staring out at you.
House crests also decorate the sides, ensuring that your Harry Potter collection is looking stylish no matter which direction you store it in.
Another great thing about this set is that the box isn't just pretty – it's also highly functional. When the 15th-anniversary box set of covers by Kazu Kibuishi was released in 2013, the first version looked amazing, but the cardboard the box was made out of was too flimsy to withstand shipping or heavy handling. Scholastic changed the box material in later printings of the set, and that same durable quality is evident in this collection.
Of course, for most fans, the decision about whether or not to buy will come down to whether or not they want a second (or third) (… or fourth) set of Harry Potter books. We can't do that bit of soul searching for you, but we can guarantee that if you decide to take the leap, this box set is pretty enough to keep you from regretting your decision. You can buy your own set here.
Thanks to Scholastic for providing us with a copy to review!