Who Is Credence's Aunt?
After seeing Fantastic Beasts: The Crimes of Grindelwald, everyone's mind is racing a million miles per minute trying to figure out how on earth Credence could be a Dumbledore. There are so many factors to take into account. How could Kendra be his mother if she died and Percival Dumbledore was sent to Azkaban? Could Ariana somehow be his dark twin? Why didn't Dumbledore tell Harry any of this crazy information? All these are valid questions that I would like answered. But one question that has been plaguing me is, who is that woman originally taking Credence to America?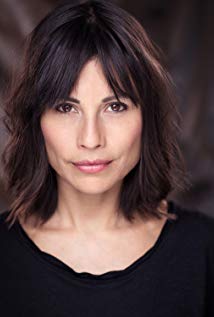 On IMDb, the actress Linda Santiago is credited as playing "Credence's Aunt" in Crimes of Grindelwald. So this must mean that she is not some random woman but is actually related to Credence – either through his mother's or father's side – and is possibly another Dumbledore.
Now, we don't know much about the Dumbledore family tree. In fact, on the Pottermore Dumbledore family page, you will only see entries about Albus, Aberforth, and Ariana. But if you look back to an old classic of JKR's, The Tales of Beedle the Bard, you will find another connection to the family.
In The Tales of Beedle the Bard, Albus Dumbledore provides some notes explaining his opinions and connection to each story. After "The Warlock's Hairy Heart," Albus mentions one of his aunts that the story reminds him of:
Though somewhat dated, the expression 'to have a hairy heart' had passed into everyday wizarding language to describe a cold or unfeeling witch or wizard. My maiden aunt Honoria always alleged that she called off her engagement to a wizard in the Improper Use of Magic Office because she discovered in time that 'he had a hairy heart'. (It was rumored, however, that she actually discovered him in the act of fondling some Horklumps, which she found deeply shocking.)

Now I know what that passage has you wondering: What the hell is a Horklump? I thought the same. According to Fantastic Beasts and Where to Find Them (the book), they resemble "a fleshy, pinkish mushroom covered in sparse, wiry black bristles." They "spread sinewy tentacles rather than roots into the ground to search for its preferred food of earthworms." They are also described as a "favorite delicacy of gnomes" but apart from that, have "no discernible use." They have been given a danger classification of "boring" by the Ministry of Magic. So if he was "fondling" them, eww.
But back to Honoria. There is no distinction if she is Albus's aunt from his mother's or father's side. But if she is in fact Credence's aunt and Credence is Aurelius Dumbledore, then she must be Percival's sister. Because it makes no sense, to me at least, that Kendra could be Credence's mother. Additionally, Kendra is Muggle-born, which makes it unlikely to be her sister. But like the Creevey brothers, you can have two Muggle-born wizards in one family, so it is not impossible.
Also, an interesting thing I noticed on Credence's aunt's bed after watching the film three times is that there is a large bound book. This book looks to me to be very similar to the book that Nicolas Flamel uses to talk to Eulalie Hicks earlier in the film. When Flamel uses the book, you can clearly see that there is a phoenix emblem on the front.
As we know, phoenixes are heavily associated with the Dumbledore family, especially Albus. Could these books be a network of a secret group similar to the Order of the Phoenix communicating with each other under Albus Dumbledore's orders? Or is Albus just a member of this group? If Albus also has one of these books, could he have been communicating with his aunt about Credence being sent to America? Did Albus know about his "brother" all along and is Grindelwald telling Credence the truth about Albus trying to "destroy" him if he purposely helped in sending him away to America? Every time I think I can answer one question about this movie, it causes me to ask 100 more.
Please leave me your best theories about Honoria below!