A Look Inside the Visual Effects Magic of "Crimes of Grindelwald"
However you felt about Fantastic Beasts: The Crimes of Grindelwald, fans can all agree that the film looked amazing. From the costumes to the sets, the film's production team excelled at immersing viewers in a world of magic and wizardry. But while the likes of the franchise's graphic designers, MinaLima, have become household names for fans, you may be less familiar with the people who create the movie magic of Fantastic Beasts, including Martyn Culpitt, a visual effects supervisor at Imagine Engine, the company responsible for some of the most exciting sequences in Fantastic Beasts.
In a new interview, Culpitt shares information about the process of creating visual effects for Crimes of Grindelwald, as well as before-and-after photos to illustrate how certain effects were created. Though Culpitt and his 130-person team worked on many visual effects in the film, they were mainly responsible for the first seven minutes, including the action-packed scene of Grindelwald's escape.
One of the biggest challenges in creating the sequence, according to Culpitt, was recreating the New York City of 1927.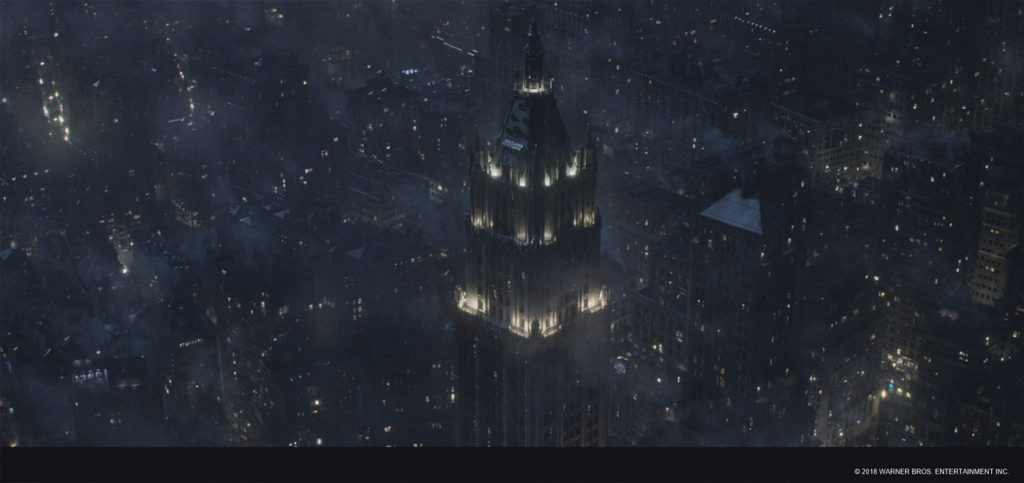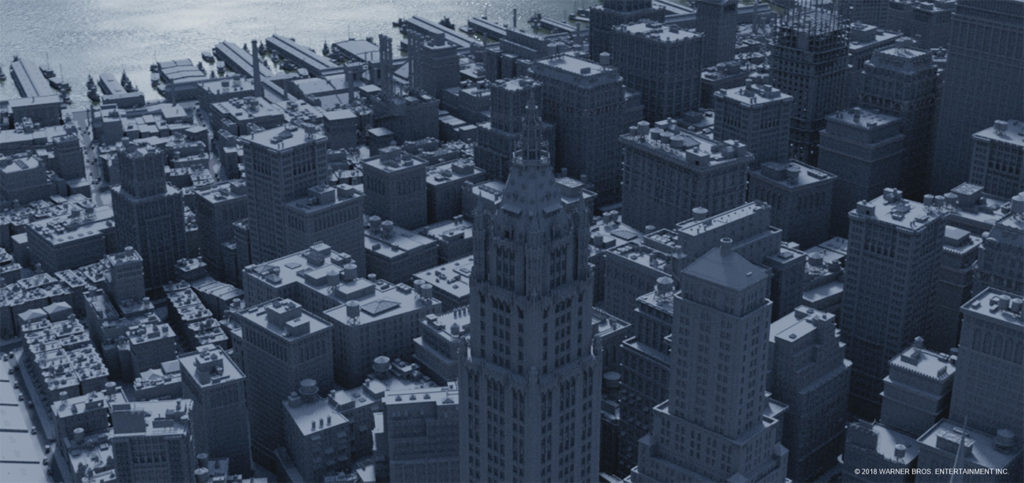 For this sequence we created a full CG 1927 period New York City from scratch. It was a huge task, as you can't just download the modern NYC city and use that; it really had to be based around 1927 archival photos and be believable. It is set at night within a rainy, stormy, environment. We had to be able to fly around the city and see it at various levels of detail from high above to flying right by a building. It took a lot of work to build and lay out the city, to know exactly where to add the detail. Cars, trams, trucks, boats and people were all added to give movement, help with the scale, and add city life. The city itself had water dripping over the surface of buildings and running off ledges, with puddles all over the place. It really felt wet and gave a great sense of detail.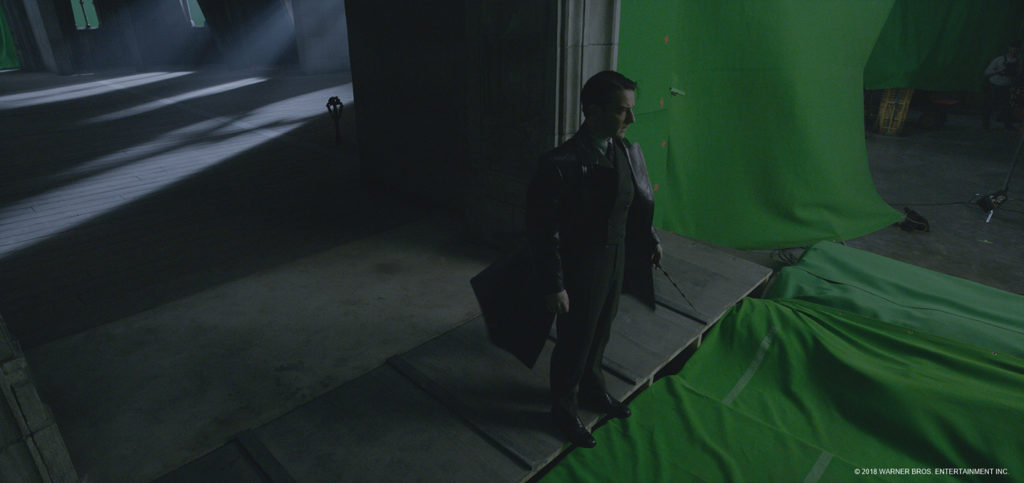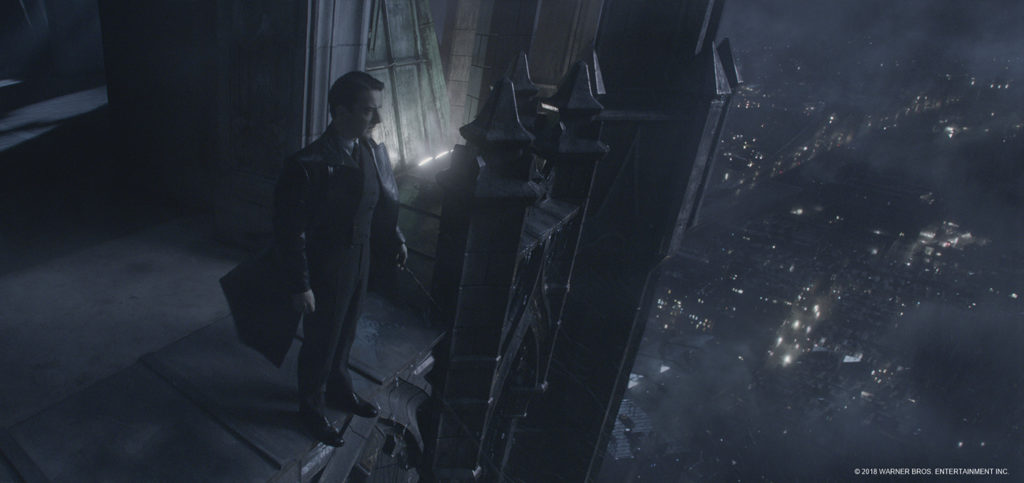 Another challenge was the tempestuous weather characters face during the film's initial scenes, which required Culpitt's team to simulate multiple types of water movement on top of the other effects they were producing.
The [w]hole sequence was set at night within a storm. This posed a very big challenge and one that pushed us to figure out how best to configure and set up the shots and sequence to be efficient and flow together. […] For every animated character, carriage, or prop that moved within our NYC scene, all of them would need to interact with the environment. We had to create a whole FX system to be able to handle all the individual passes needed to give the realism needed to sell the shots.
While much of Culpitt's work is done digitally, the real magic of visual effects comes from blending the real actors, props, and sets with digitally rendered effects. One of the most interesting examples of this type of work done by Image Engine for Crimes of Grindelwald was the digital doubles, which had to be created for each character and produced from full body scans made of each actor.
All characters we created [-] broom riders, carriage drivers, henchman, Spielman, Abernathy, Grindelwald [-] all had simulations run on their hair, clothing and sometimes skin. It was a huge undertaking, as all the characters were seen relatively close up and needed a high level of detail. This was especially true for our two hero characters, Grindelwald and Abernathy. […] There is a moment in the carriage where we have to transform from one to the other. We created a full-face rig using the FACS system so we were able to have them talk and animate any way we needed them to. The level of detail the LookDev department added to the skin, hair and clothing was just amazing. We had to be able to replace each character and not have the audience be taken out of the movie. It was a huge undertaking but in the end it worked amazingly well.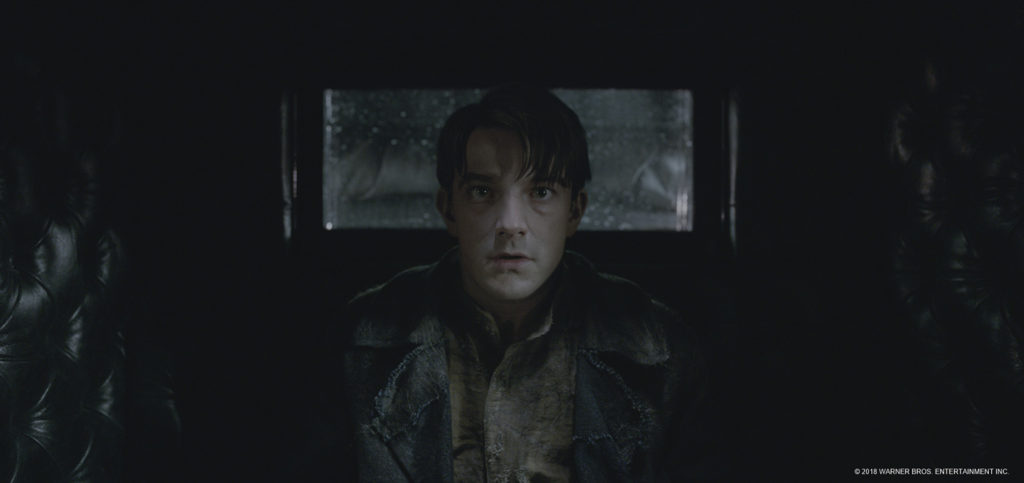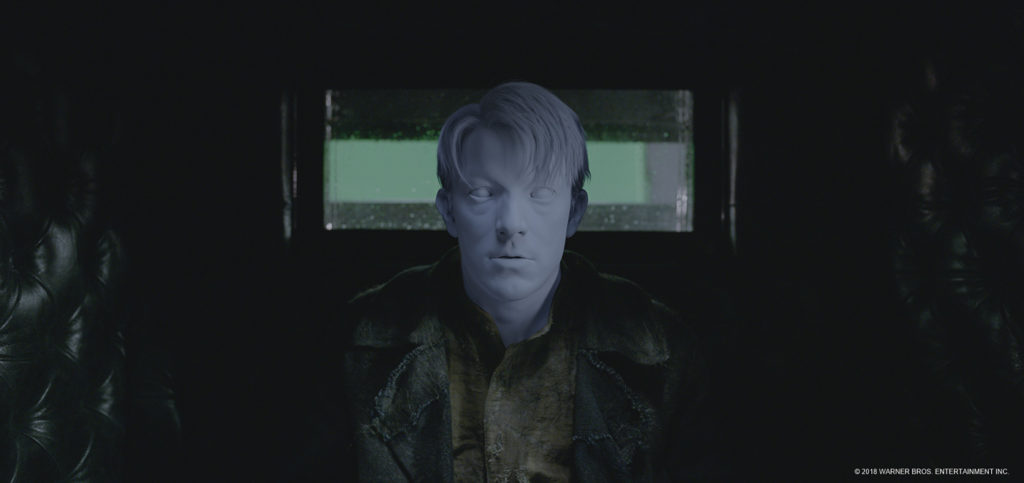 Read about the visual effects process in more detail in the full interview, and check out more VFX magic in the gallery below!