Money Meets Magic with the Royal Mint's Spellbinding New Coins
Gringotts Wizarding Bank may have been a wizarding world favorite since 1474, but the Royal Mint, established by the Queen in 1968, is now infusing Muggle money with a certain magic of its own.
For just £19.99, avid Harry Potter fans can purchase one of just 15,000 limited-edition, individually numbered Hogwarts brilliant uncirculated medal covers. Featuring on one side the iconic Harry Potter logo and on the other the well-known crest of Hogwarts School of Witchcraft and Wizardry, this medal is accompanied by an atmospheric storytelling pack designed to give fans an even deeper insight into the history of Hogwarts and a special miniature sheet with a Hogwarts outline postmark.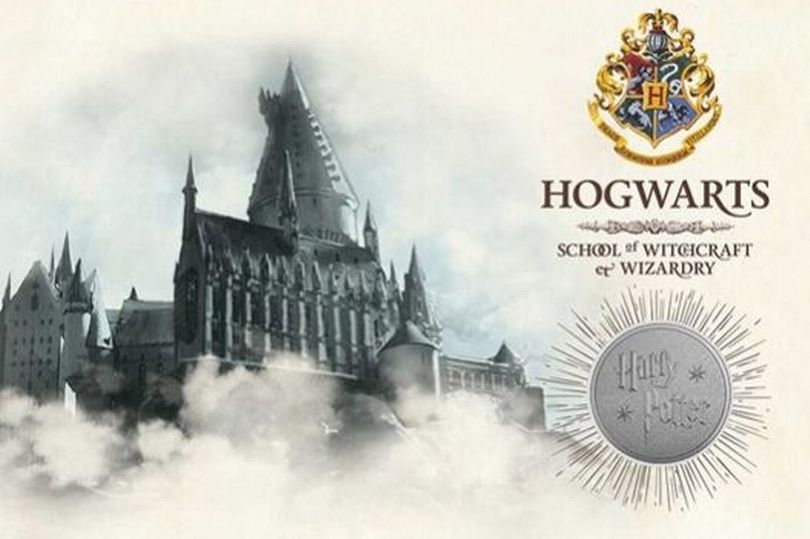 Including everything from the institution's tenth-century foundation to key locations, House information, Quidditch education, and a biography of renowned Headmaster Albus Dumbledore, the information pack is richly detailed and bursting with new discoveries.
For those who prefer shopping trips to school days, the Royal Mint has also created 15,000 individually numbered Diagon Alley brilliant uncirculated medal covers, available for purchase at £19.99. Including a specially commissioned dragon-encrusted coin inscribed with the Latin words "unum galleon," this purchase also comes with ten special stamps with a special postmark, as well as a Diagon Alley map and information pack that detail iconic establishments of the wizarding marketplace.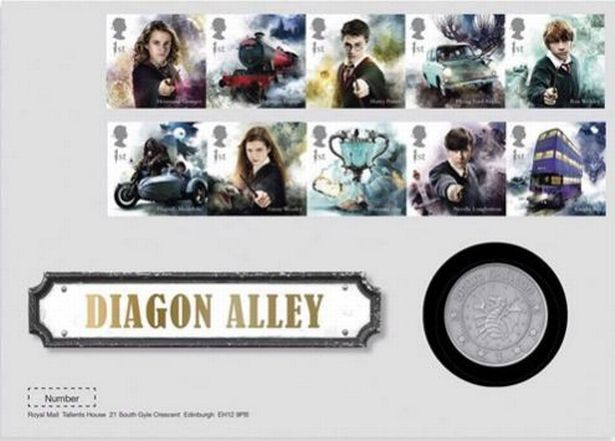 Fans with a little more Muggle money to spend might opt for a Hogwarts silver proof medal cover, retailing at £99.99. Featuring all four Houses – Gryffindor, Slytherin, Ravenclaw, and Hufflepuff – this medal is struck with the Harry Potter logo on one side and the Hogwarts crest on the other. It also comes with a miniature sheet with a Hogwarts postmark and a richly detailed Hogwarts information pack.
Alternatively, for £99.99, you can purchase the Diagon Alley medal cover in silver, again individually numbered and picturing a dragon alongside its "unum galleon" inscription. This medal cover contains ten special stamps with a special postmark and a Diagon Alley map and fact sheet.
Currently available online, these coins are bound to sell out quickly. If you wish to purchase one, you can do so at royalmint.com.