It's Okay for Fans to Disagree
Fantastic Beasts: The Crimes of Grindelwald is not the first story in the wizarding world to leave fans polarized. Harry Potter and the Cursed Child has been controversial among Potterheads, to say the least, yet there has been an unprecedented amount of backlash in response to MuggleNet posting negative reviews of Crimes of Grindelwald. I can't help but think about how not only is it okay for fans to disagree, but I believe that it's good for fans to disagree!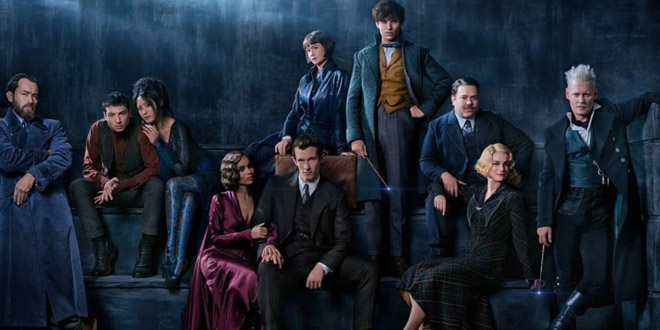 My name is McKay. I'm pretty new to MuggleNet, and I love Harry Potter. Although I adore JKR's series more than just about anything, I can recognize where there are issues in the storyline and where certain books are lacking. So I write about it. I am an individual person – a real one at that – with an individual opinion. My articles have been berated for their negativity (even articles in which I thought I was being positive) and I've been told over and over again that my opinions are wrong. There are over 30 staff writers at MuggleNet, and our thoughts will differ. You may see negative articles about the wizarding world, but that doesn't mean everyone at MuggleNet is against something! One person is. And sometimes, I'm that person. And I honestly think that's okay.
We're keeping the conversation going.
According to Entertainment Weekly, on the red carpet premiere for Crimes of Grindelwald, JKR herself said that fans' "passion for these stories really is the reason that I went back, because, without that, I don't think I would have written these movies." Did y'all hear that? We are passionate about the wizarding world. We are still dissecting what JKR created over 20 years ago. We have different viewpoints and polar reactions to what she creates, and because of that, she is giving us more!
We don't have to blindly accept all that JKR creates. Her series was so successful because it was inventive, controversial, and full of passion. You're not a bad fan for disliking Harry Potter and the Cursed Child. You're not a bad fan for wishing that Harry had ended up with Hermione. It's okay that you think Draco was shortchanged or Snape will always be bad. Yes, this is JKR's world, but this fandom is everyone's. We can discuss what we want and we can imagine our own versions of her story, and that is exactly why we are here! We are keeping the magic alive.
I like reading your comments.
I really do! I enjoy hearing your perspectives and why you disagree with what I say, but I especially like when your comments nicely continue the conversation. I don't care if we disagree, because you are entitled to your opinions just as I am. I may sneakily like a comment that supports my article or share with my best friend the creative (and gentle) way that you've insulted me. I love to talk about Harry Potter, and writing for MuggleNet has made that possible on an even larger scale. Everyone who reads my articles makes me feel like I am discussing – even arguing – with my friends. And there's nothing that I love to talk about more than JKR's world!
So thank you, honestly, for following along. I love how MuggleNet allows fans around the world to gather together and have large-scale discussions on the stories that mean so much to us. All of us matter, and all of our opinions are valid. It's okay for us to disagree and I'm glad that we can.